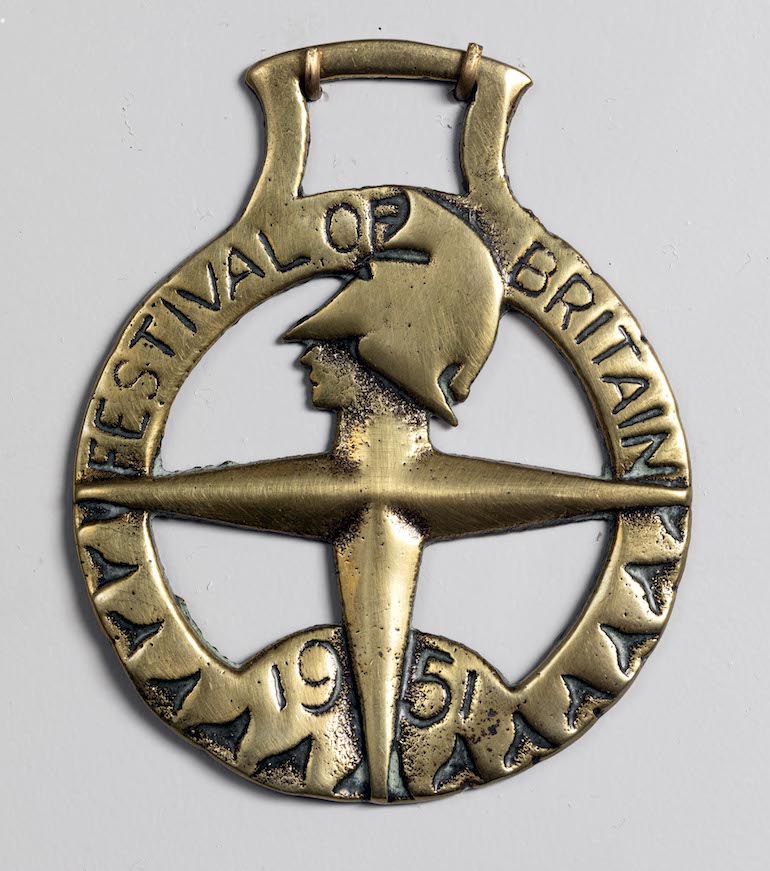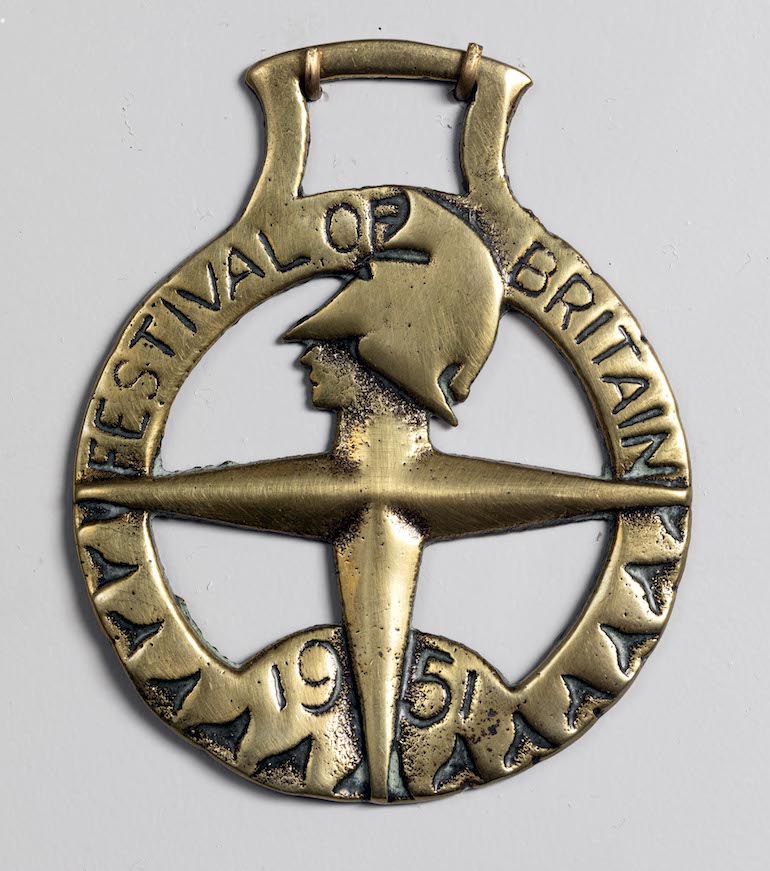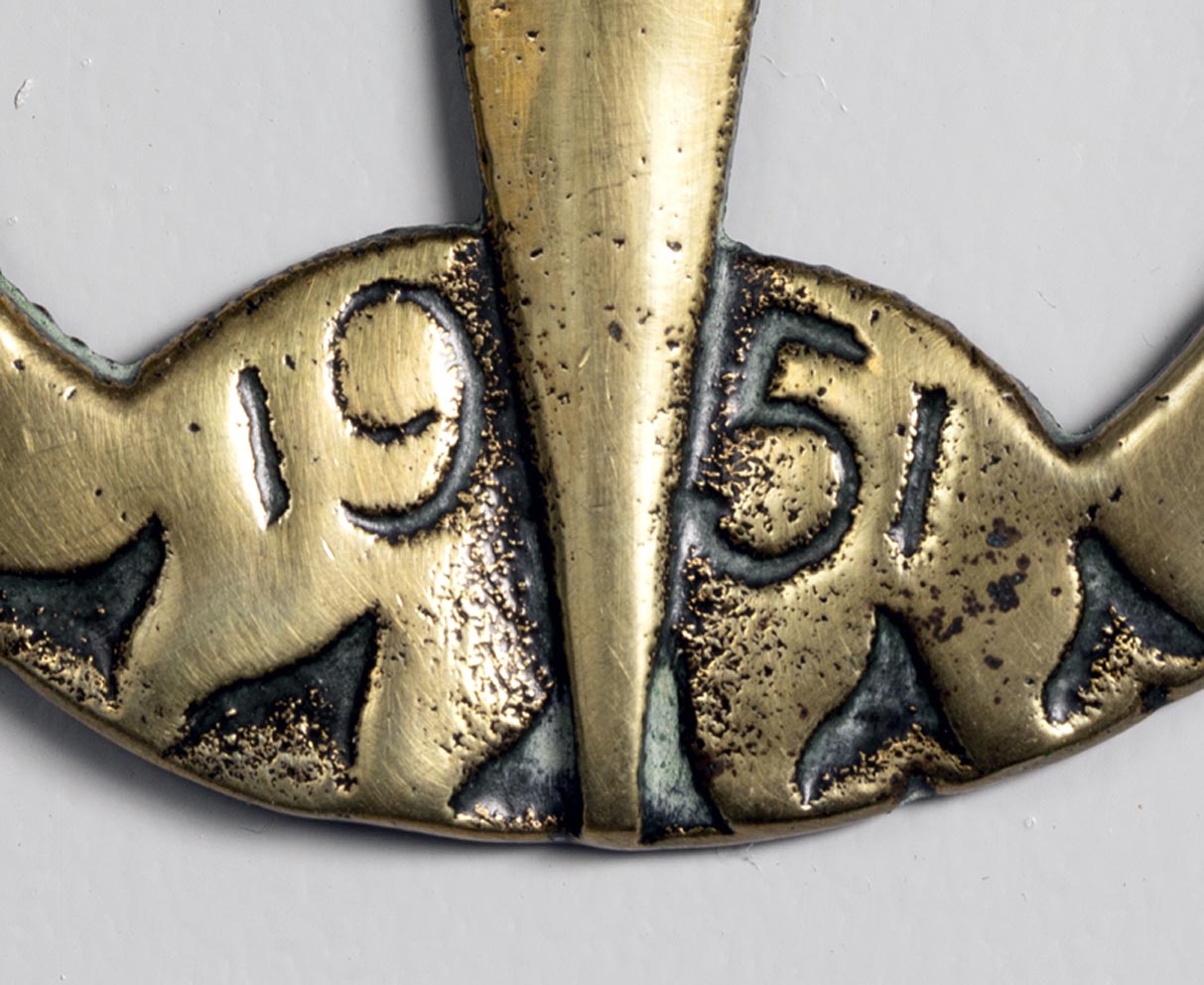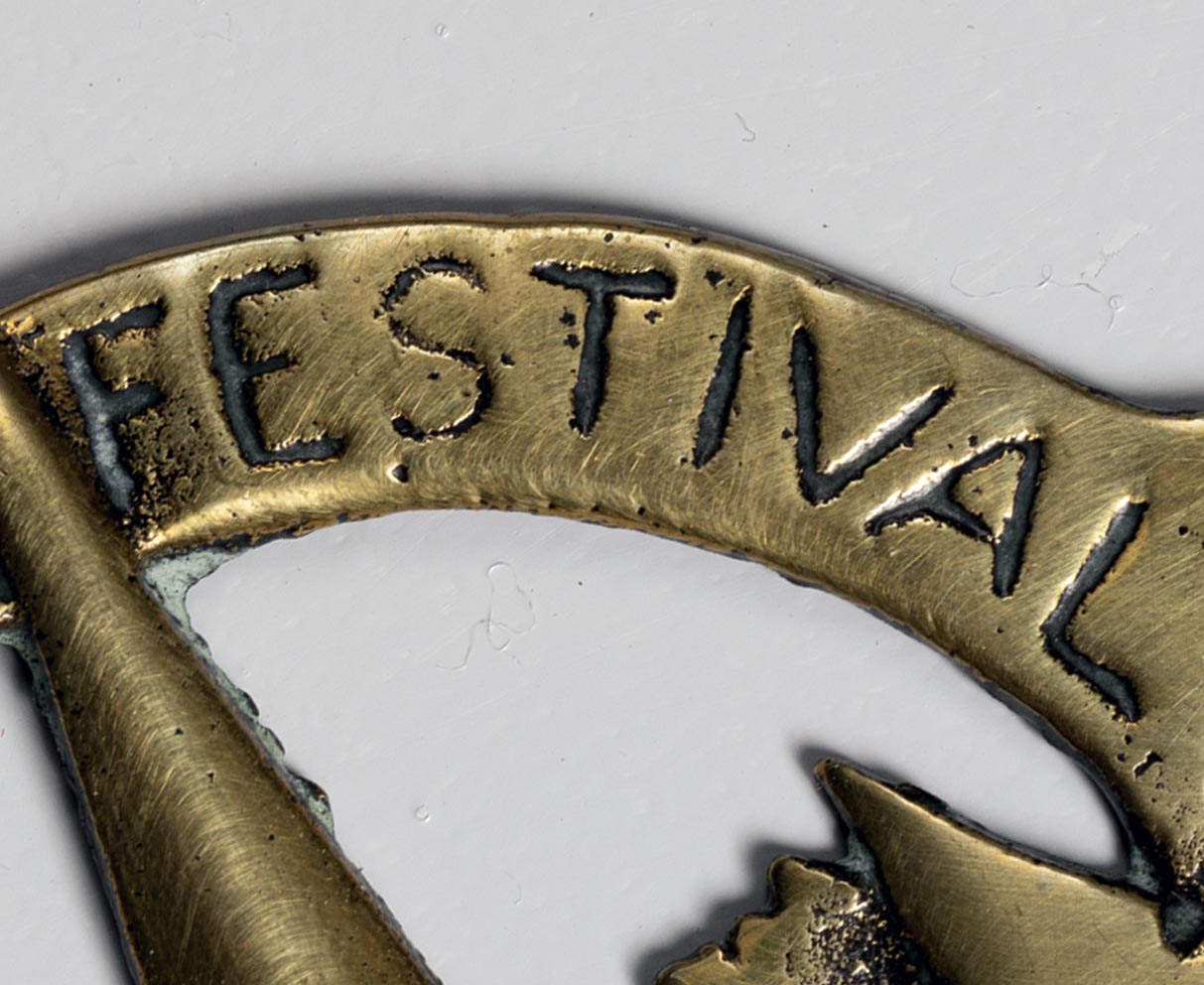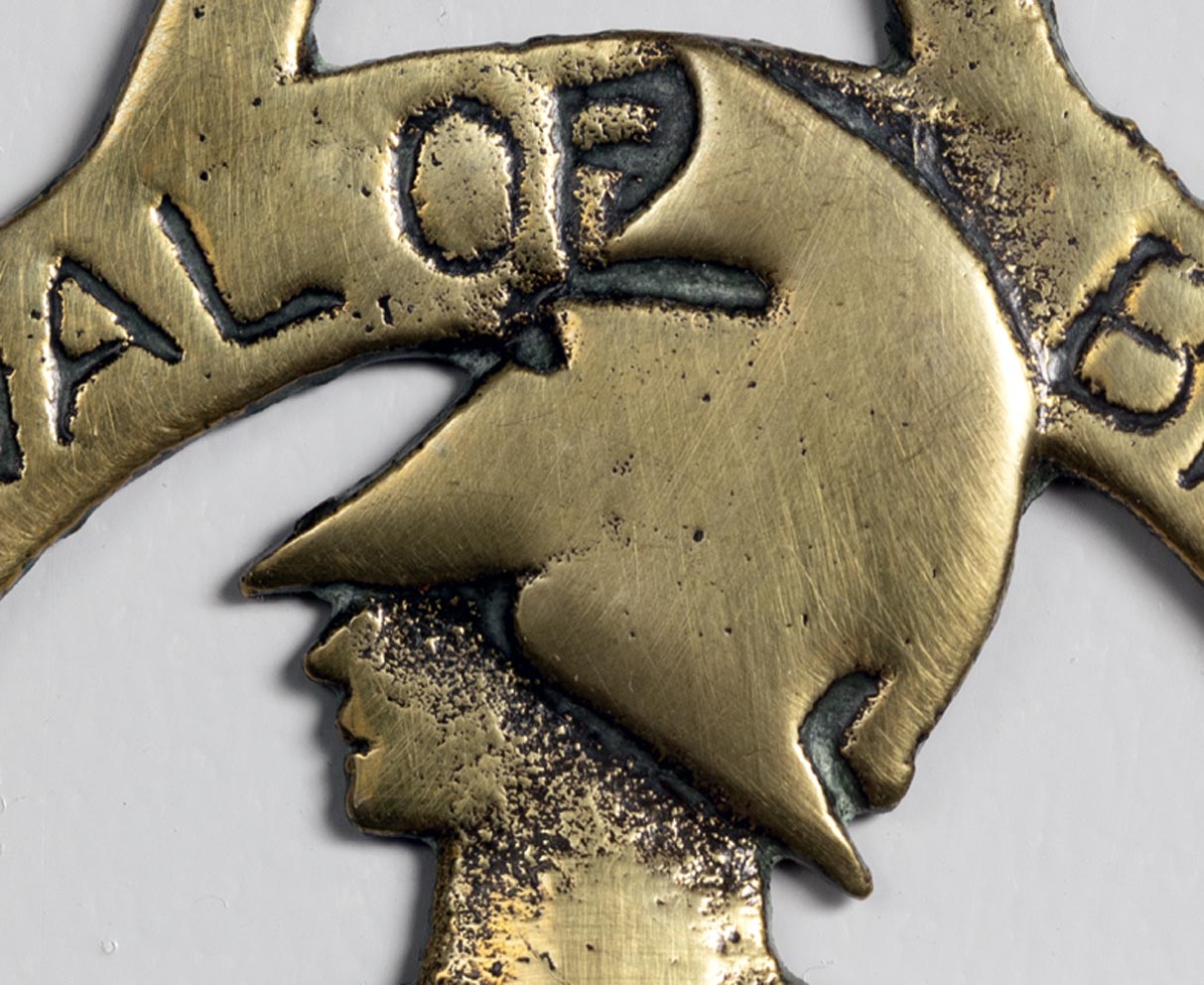 Armac Brassworks, Festival of Britain horse brass, 1951
---
This horse brass is in the shape of the Festival of Britain logo designed by Abram Games. It was one of many popular items sold to commemorate the event, from tea caddy spoons to teapots, badges to biscuit tins. Brasses like this were originally made to adorn harness worn by heavy horses in agricultural and industrial contexts. In the context of the Festival, such mementoes provided visitors with a slice of Britain's past. In reminding audiences of the interwar dependence on draught power, these objects also served to highlight the progress shown by the state of the art and tractor-based farm machinery on display.
Horse brasses also help tell different stories of change. The use of horse brasses as decorations for harness became common from the mid-nineteenth century onwards. The upscaled manufacture of brasses by larger foundries marked the impact of industrialisation. Some of their products were adorned with references to royalty, serving to reinforce social hierarchy. Other images such as moons and stars were thought by some to represent 'survivals' of superstitious symbols used by earlier generations or by migrant communities to protect animals against harm.
These popular objects now adorn country pub interiors, are synonymous with a particular nostalgic and romantic sense of our rural past, and have largely transformed from horse decorations into popular collectibles. Indeed, this particular brass was purchased for the Museum at the dispersal sale of a significant private collection of rural objects. This echoes the origins of The MERL collection itself where the majority of acquisitions in 1951 stemmed from two large private collections, one from rural writer H. J. Massingham and the other having belonged to the late Sister Lavinia Smith.