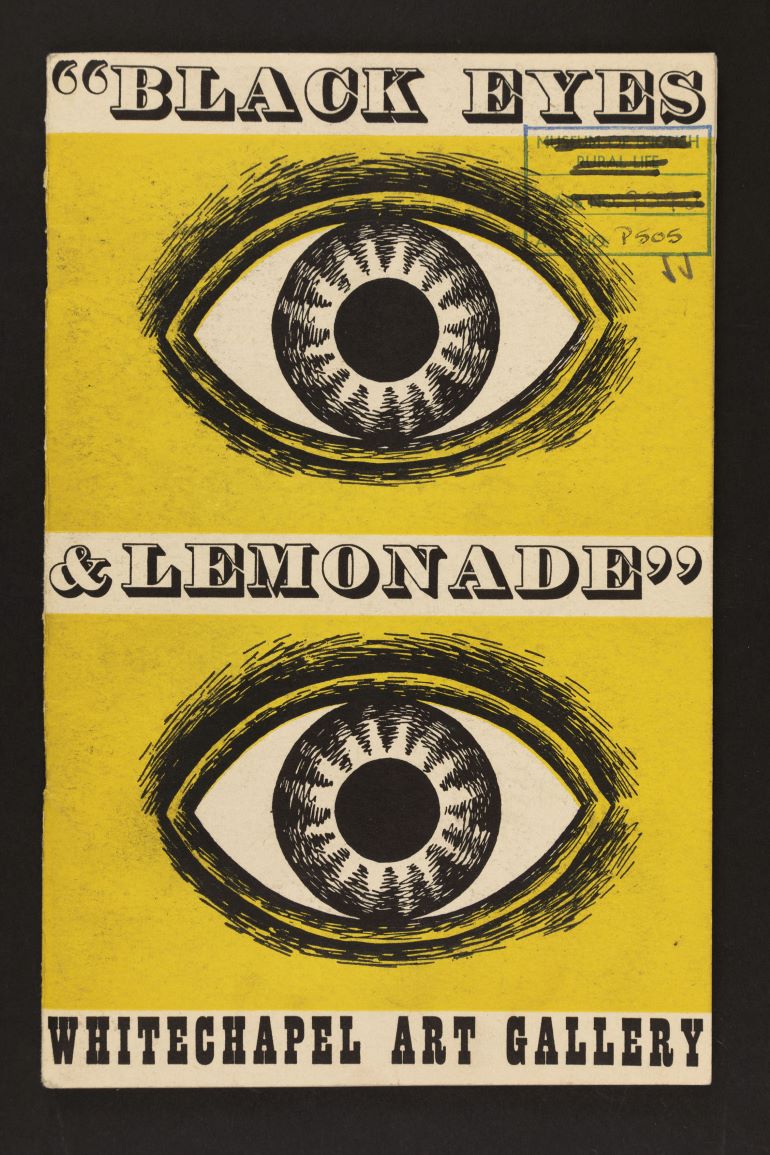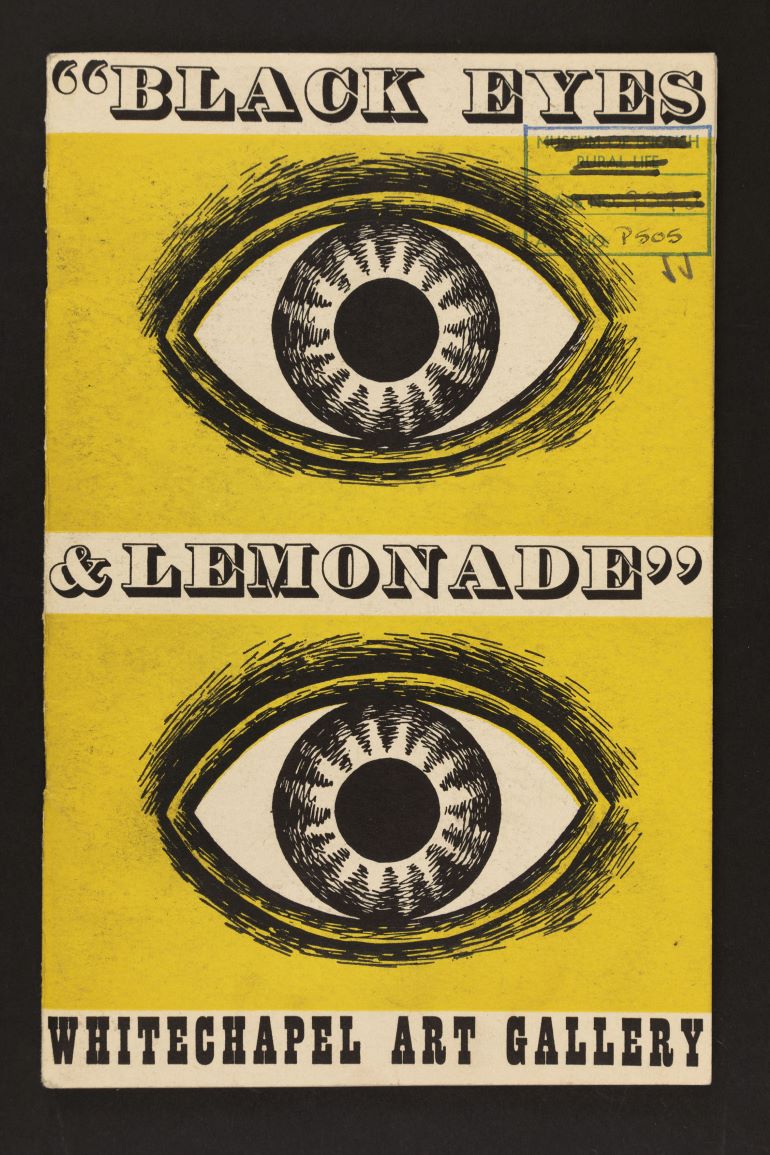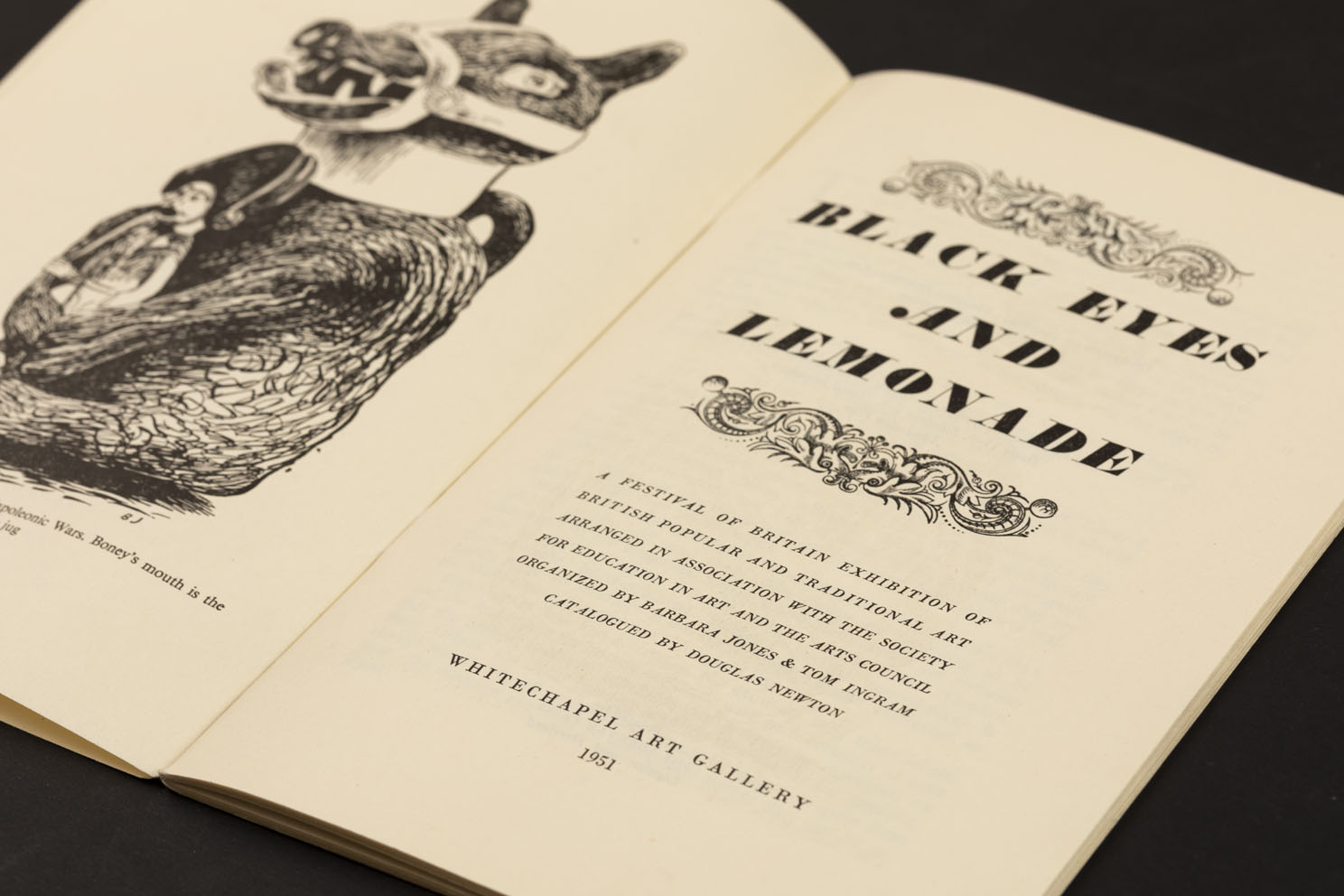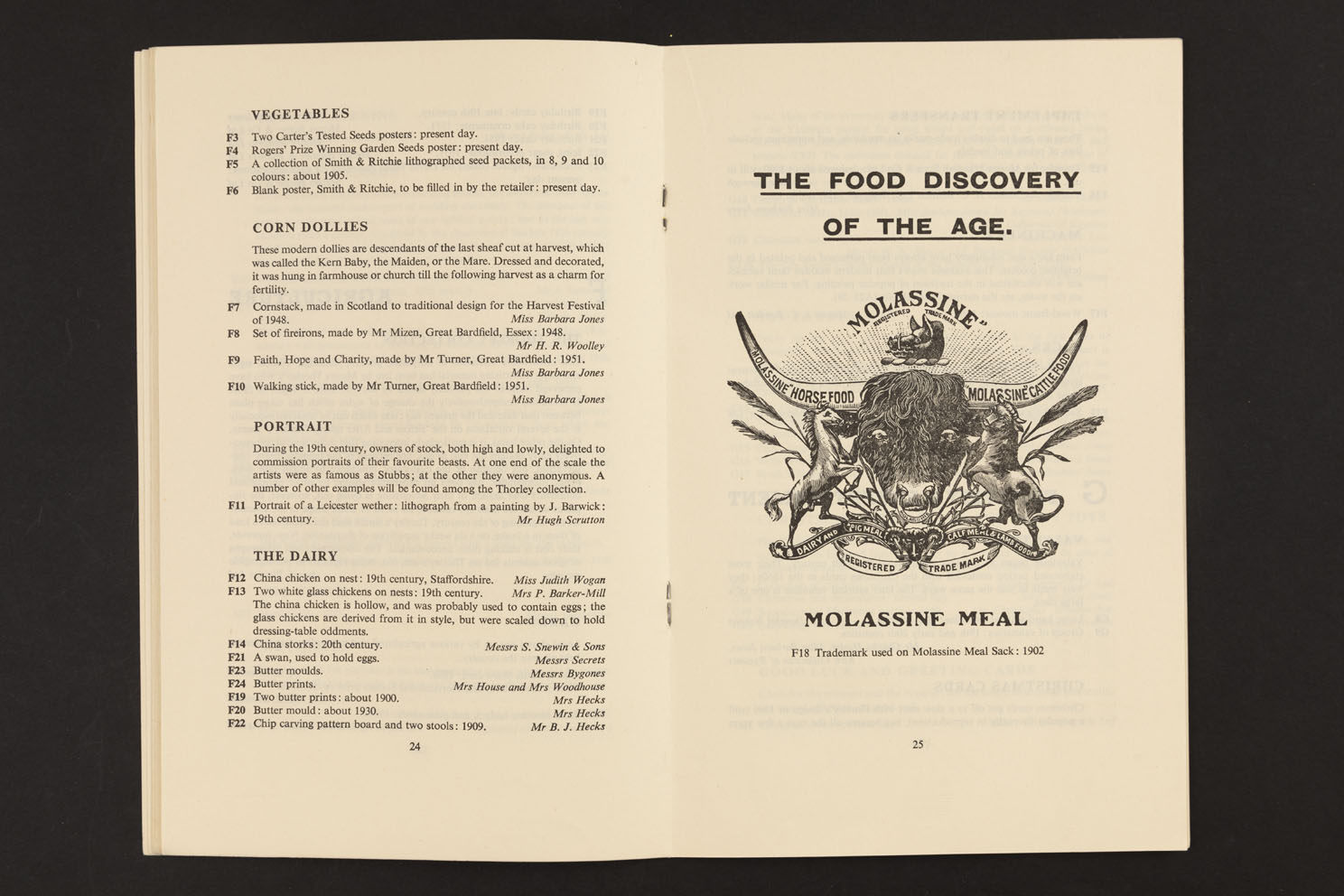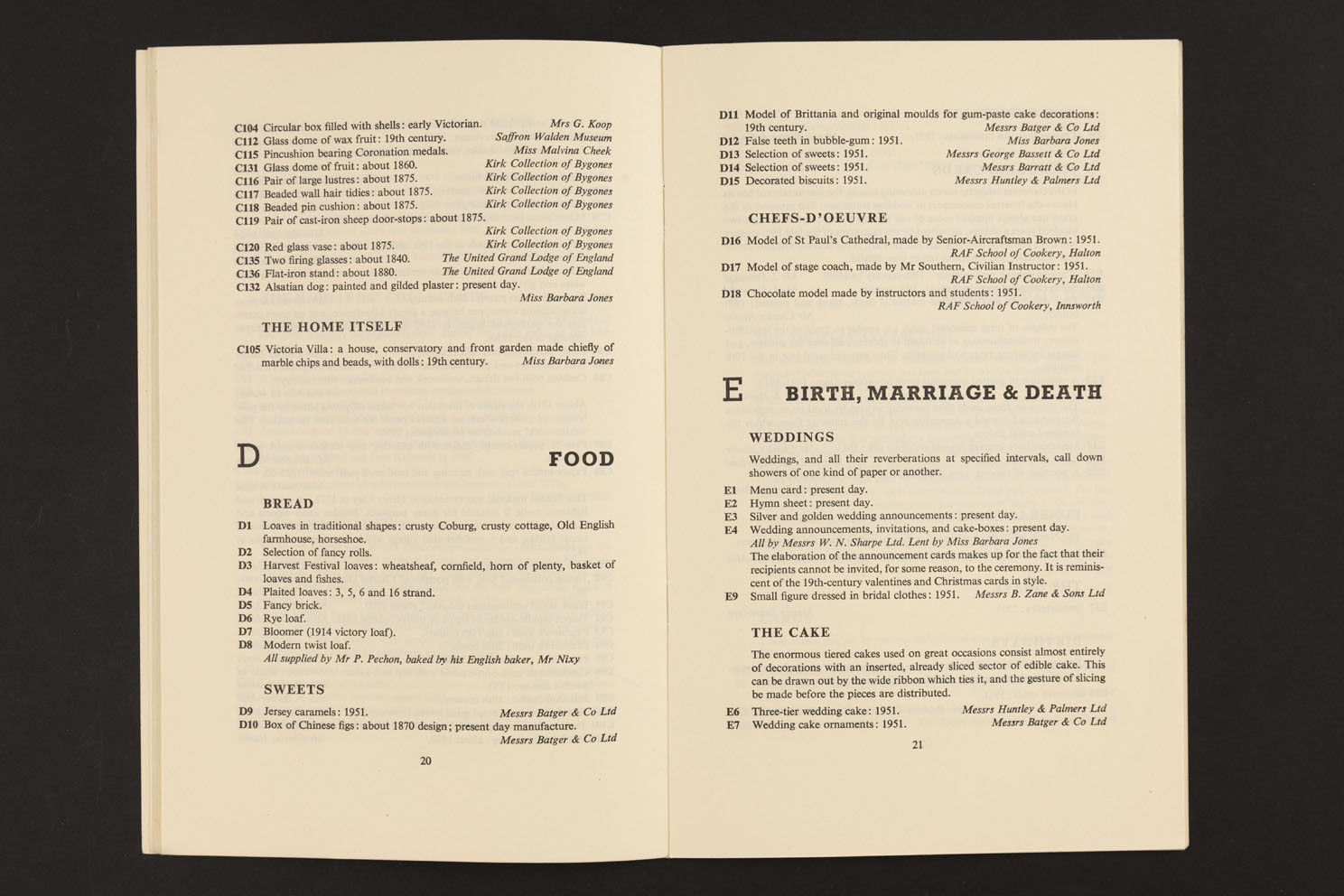 Exhibition catalogue, Black Eyes and Lemonade, 1951
---
This catalogue listed the contents of a quietly influential exhibition held as part of the Festival of Britain. An eclectic range of items were assembled by artist and author Barbara Jones, the creative force behind the show. The displays made a powerful statement about the importance and vitality of 'popular' or 'vernacular' art. They highlighted the cultural value of everyday items and amateur-made things not ordinarily celebrated by museums or galleries.
Jones lent material from her own collection and, along with her fellow curator Tom Ingram, travelled throughout the UK in a converted taxi cab to borrow and acquire further items. From decorative cakes and biscuits produced by Huntley & Palmer to corn dollies made by straw craftsman Fred Mizen, and materials to market Carter's Seeds, the links to Reading, the wider craft community, and to other aspects of country life were there in abundance.
The impact of the display was bolstered by Jones' publication that same year of The Unsophisticated Arts, a book exploring the rich visual world of untrained artists and creative practitioners. In 1958, similar ideas came to the fore in The MERL, in the form of a temporary exhibition called English Popular Art curated by artist-designer duo Margaret Lambert and Enid Marx.
Click here to find out more about a creative response to this item by artist and facilitator Jessica Starns, made as part of The MERL's 70th anniversary project, 51 Voices.
Click here to read a detailed response by University Museums and Special Collections Librarian, Connie Bettison, written as part of The MERL's 70th anniversary project, 51 Voices.