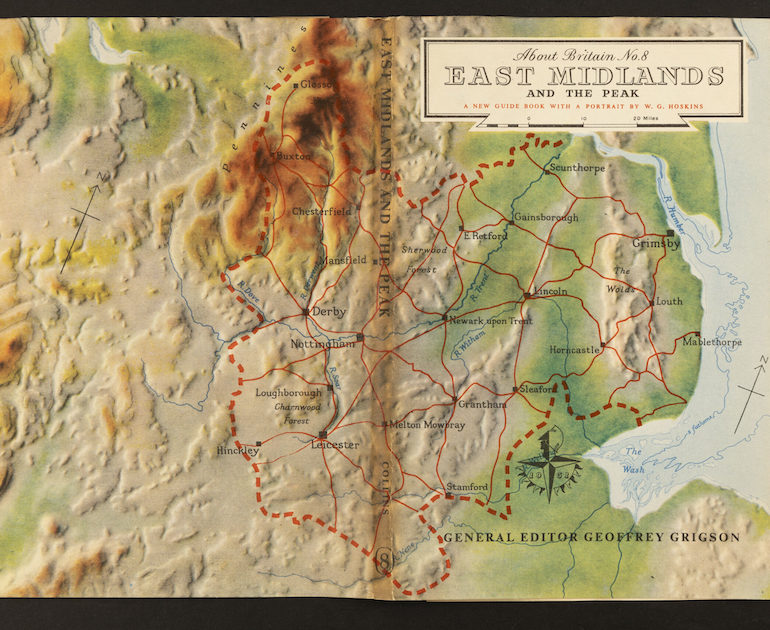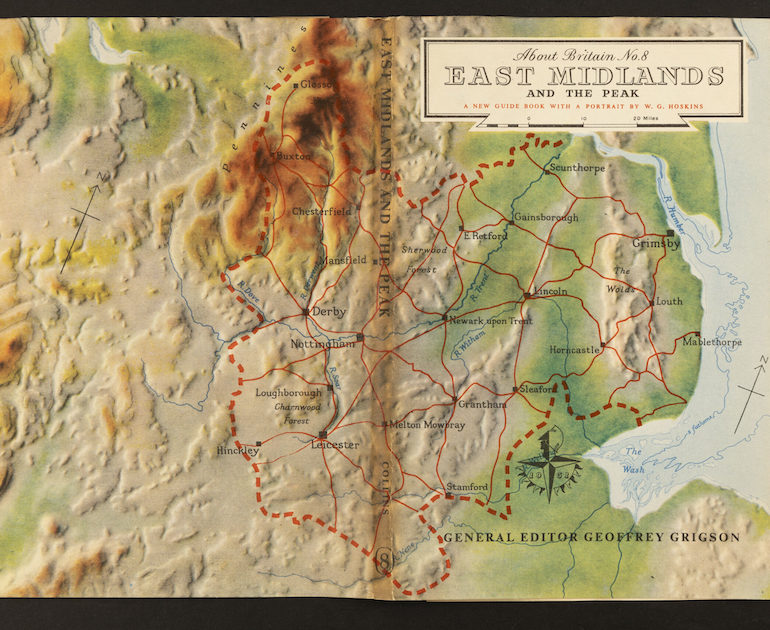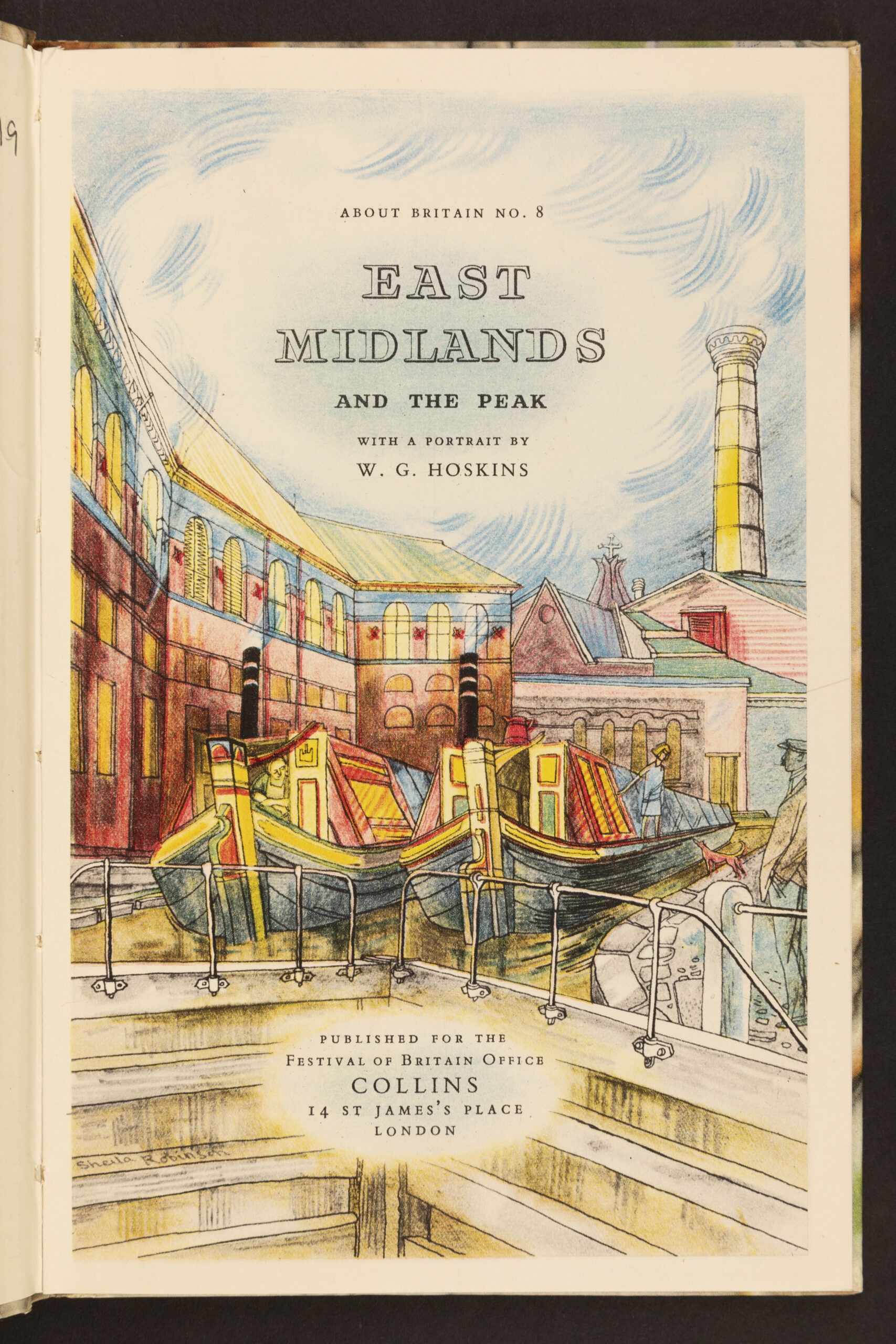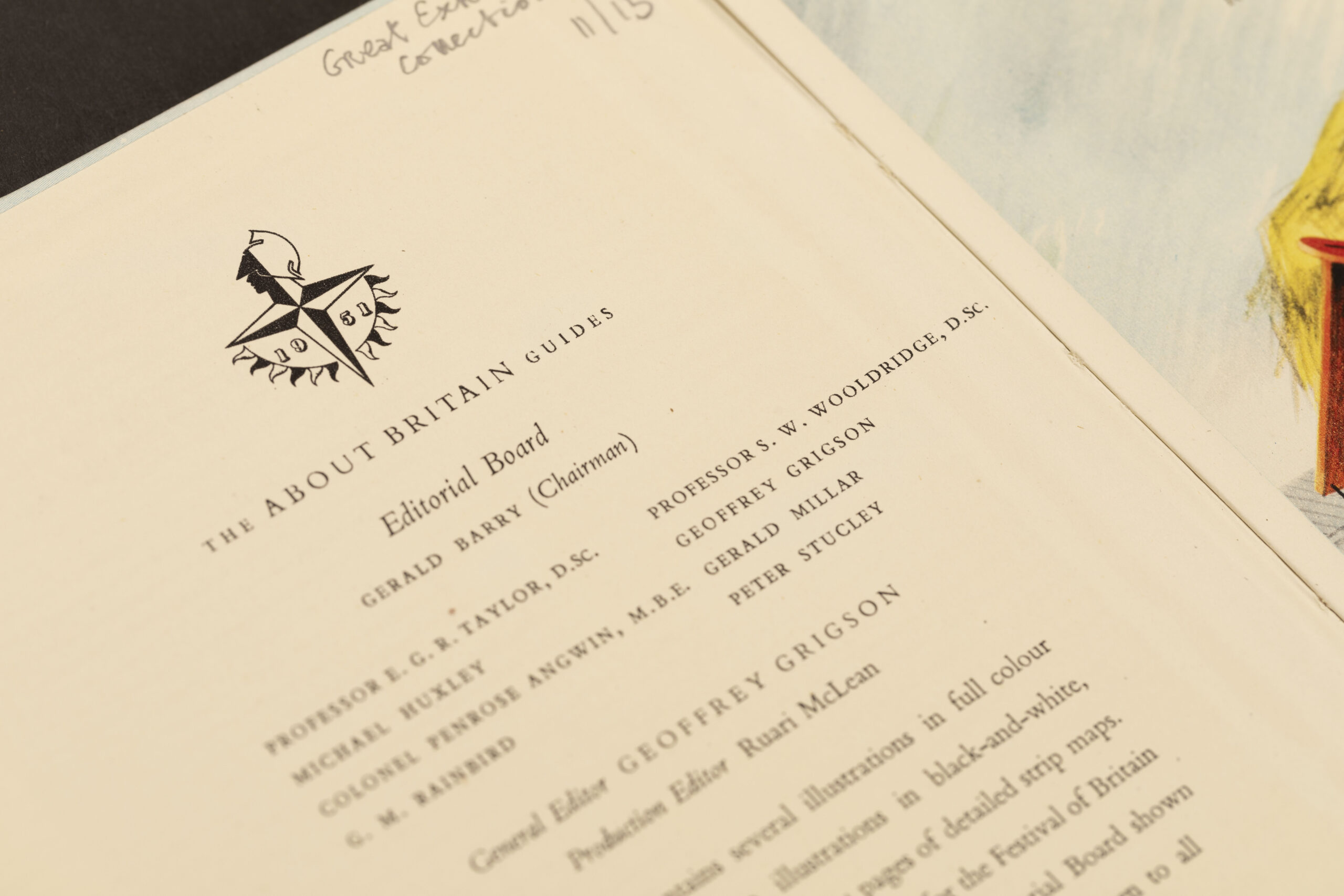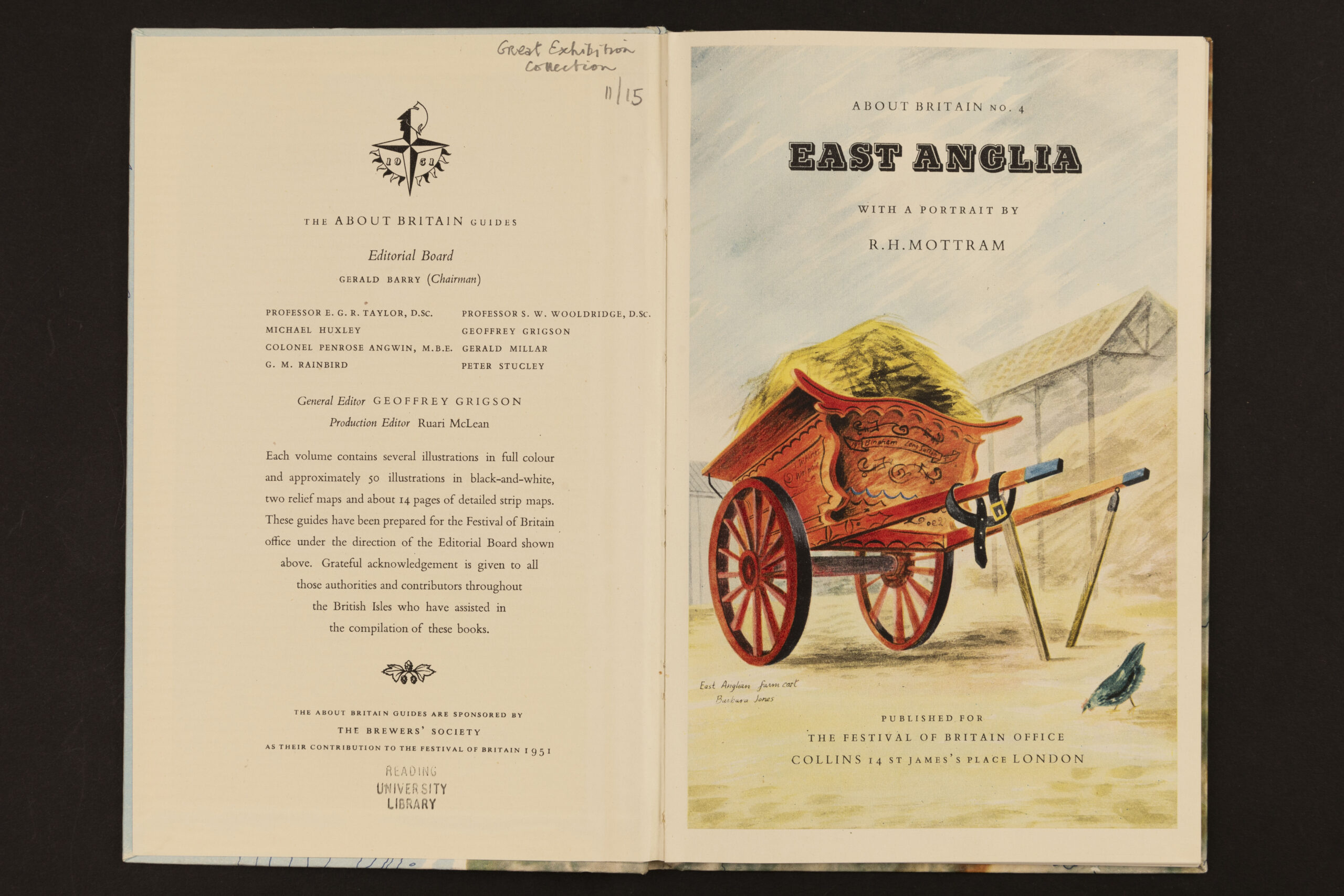 Geoffrey Grigson (ed.), About Britain Guides, 1951
---
These books are from a set of thirteen travel guides published in parallel with the Festival of Britain. They were edited by poet, author, and naturalist Geoffrey Grigson. Grigson also wrote two volumes himself: West Country and Wessex. As with the examples shown here and other aspects of the Festival, the Guides divided the nation into regions—East Anglia, for example—rather seeking to be comprehensive and cover each county. The East Anglia image visible here was illustrated by the artist Barbara Jones.
Like Grigson, local historian and landscape specialist W. G. Hoskins also penned two volumes: East Midlands and the Peak and Chilterns to the Black Country. Hoskins is best known for his influential book The Making of the English Landscape, which is a core text in the study of landscape and its development. Published only four years after these guides, it established the idea of landscape as a 'palimpsest', created and rewritten through layers of human activity.
Grigson also contributed to the Festival of Britain in other ways. With the support of the Arts Council of Great Britain, he helped curate an official Festival exhibition in 1951 entitled Ten Decades, a review of British Taste, 1851–1951. This influential show featured work by many significant artists and was a significant milestone in bringing contemporary British work alongside that established artists.
Many images, including these ones, were taken specially for 51 Voices by Laura Bennetto of Bennetto Photography. This item was added as part of The MERL's 70th anniversary project, 51 Voices.