Farmer and Stockbreeder (photographic)
Reference: P FSDate: 1924-1984Extent: unknown
The agricultural journal Farmer and Stockbreeder began as a weekly publication in 1889. Its forerunner, The Farmer, had been established in 1865 from Scottish Farmer and Horticulturalist, and had gained importance during the 1870s. Farmer and Stockbreeder went on to become the leading agricultural periodical, incorporating first the Chamber of Agriculture Journal, and then the Agricultural Gazette in July 1925. At about this time photographs from staff photographers begin to appear in the magazine, and the H series of negatives is started (PH1/H). In 1971 the magazine merged with British Farmer, the official organ of the National Farmers Union to become British Farmer and Stockbreeder (by this time it was fortnightly), until loss of advertising revenue forced its closure in March 1984.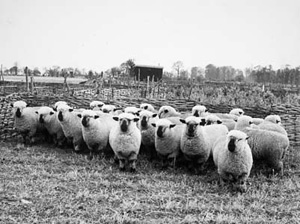 The Farmer and Stockbreeder photograph library collection was deposited in the Museum of English Rural Life in 1969. It covers the period 1924-1984.
Negatives include about 100,000 quarter plate glass items (PH1/H1-9999 and PH1/K1-93669), and many hundreds of 35mm film negatives (PH1/L63-70 and PH1/L001-). Each set of H and K negatives is recorded in the Job Books (PH4/5-16) and in the Summary Negative Books (PH4/1-4), which act as a rudimentary subject index. There is also an index of prize animals by name (PH4/17-20).
Many of the H and K negatives have been printed, and are organised according to a number of systems: most prints are marked with a K or H series negative number. Larger prints are arranged according to the Museum of English Rural Life classification scheme (PH2/P), which also includes photographs held by Farmer and Stockbreeder from other sources such as freelance photographers.
Photographs of prize animals are either mounted on 8×5 contact cards and arranged by breed (PH2/S1-4), or are arranged by show (PH2/S5-77).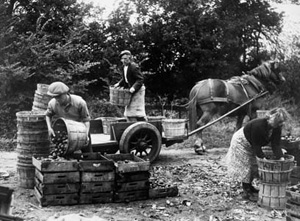 The main sequence of contact prints is arranged according to the original Farmer and Stockbreeder classification system (PH2/A-N), with an index (PH4/21). Other contact prints are arranged by date and subject (PH2/X).
More information
A full description of the collection can be found on our online database.
A full handlist for the collection can be found here.
The agricultural journal Farmer and Stockbreeder can be accessed via our MERL Library.
Associated collections
We hold an incomplete set of editions of Farmer and Stockbreeder magazine in our open access journal library (1896; 1911-1915; 1918-1971).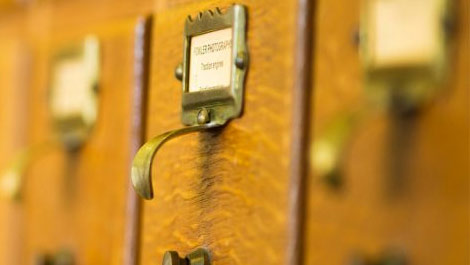 Looking for a specific item?
We are regularly updating the collections that we publish on our website but if you are after something specific that you can't find online, then drop by for a visit or feel free to contact us and we will be happy to help you.