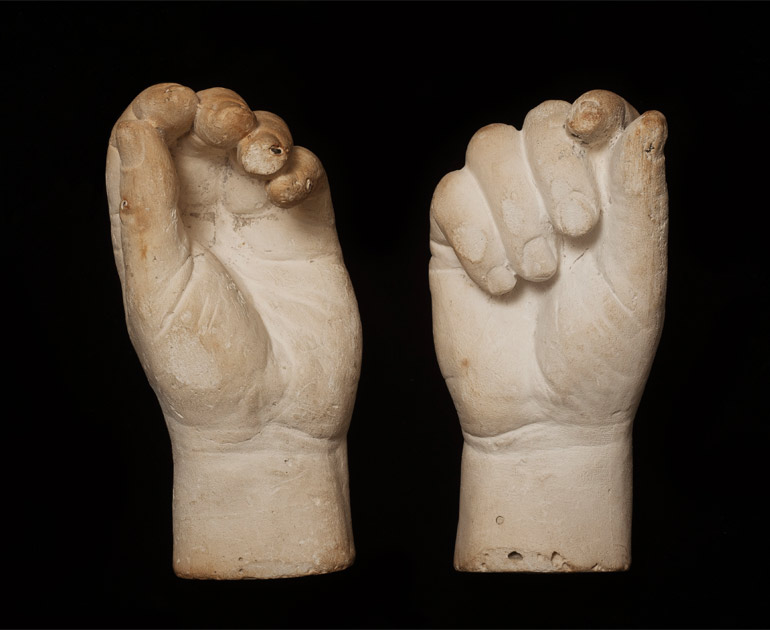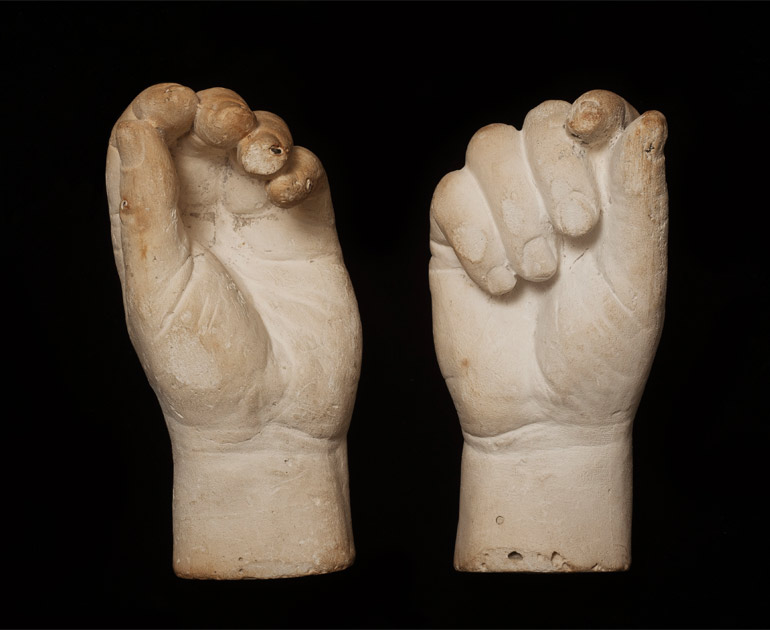 Description
Archival History
These are plaster casts of Joseph Arch's hands.
Joseph Arch (1826-1919) was the first person from a labouring background in Britain to become a Member of Parliament, from 1892-1900.
He was also the President of the National Agricultural Labourers Union (1872-1896), the first successful union to be established. He lived in Barford, Warwickshire and worked as a labourer. As the local Primitive Methodist preacher he was skilled at public speaking, which helped him with his union speeches and the hustings during campaigning to become an MP.
We're not entirely sure why these casts of Joseph's hands exist. There is speculation that they were cast as an alternative to a death mask, signifying Joseph's pride in being a labourer. They were, however, cast before Joseph's death. Others have thought that he may have had his hands cast as a study for a waxwork, but again there is little evidence to support the theory.