Dann-Lewis Photographic Studio
Reference: P DX322Date: 1880s-1930sExtent: 46 boxes (c.1775 items)
The history of the Dann-Lewis photograph studio, which remained a family firm until its closure in the 1940s, began in 1856 when Mrs Dann opened a shop at 35 Broad Street. This almost undoubtedly makes her Reading's first female professional photographer, and something of a pioneer. Fox Talbot had removed his business from the town less than a decade previously, and since then only Alfred Barber (a daguerrotypist) is known to have been operating in Reading. Indeed, social conventions dictated that Mrs Dann's husband Francis, a Great Western Railway worker, should give his name to the business. The studio was therefore registered as belonging to him, and his name appeared both over the door and in the local business directory.
Although portraiture provided much of the early business, engagements also included local scenes and landmarks, pictures of outlying villages, important buildings, developing x-rays for the Hospital and regular visits to the Reading Police Station to photograph new prisoners. Further premises had been acquired at 744 Oxford Road by the late 19th century.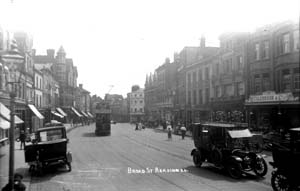 On Mrs Dann's retirement, the business was taken over by her grand-daughter, who had grown up in the family business. Her marriage to Mr Henry Lewis (noted for his "Magic Lantern Shows") led to a combination of their names: the business became Dann-Lewis, and is listed as such in the 1903 local directory. By that time the business had moved from Broad Street to London Street. When Henry Lewis died, his son, Walter, ran the business, by then at 27 Argyle Street, until its closure some time after the Second World War.
The collection consists of about 2000 glass plate negative (P DX322 PH1) together with a few original prints and documentation (P DX322/P1-7) An accurate dating system is yet to be established, but it is thought that most were taken between the 1880s and the 1930s.
All the negatives and prints within the collection have been digitised and attached to the catalogue as part of the Reading Connections Project funded by Arts Council England (ACE), April 2013-April 2014.
More information
A full description is available on our online database
A full handlist for the collection is available here.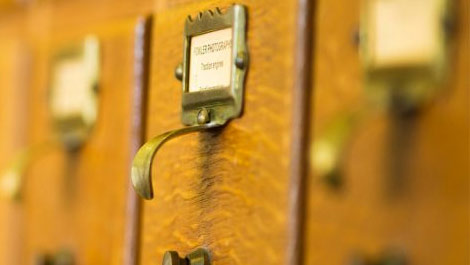 Looking for a specific item?
We are regularly updating the collections that we publish on our website but if you are after something specific that you can't find online, then drop by for a visit or feel free to contact us and we will be happy to help you.