Suttons Seeds Display Cabinet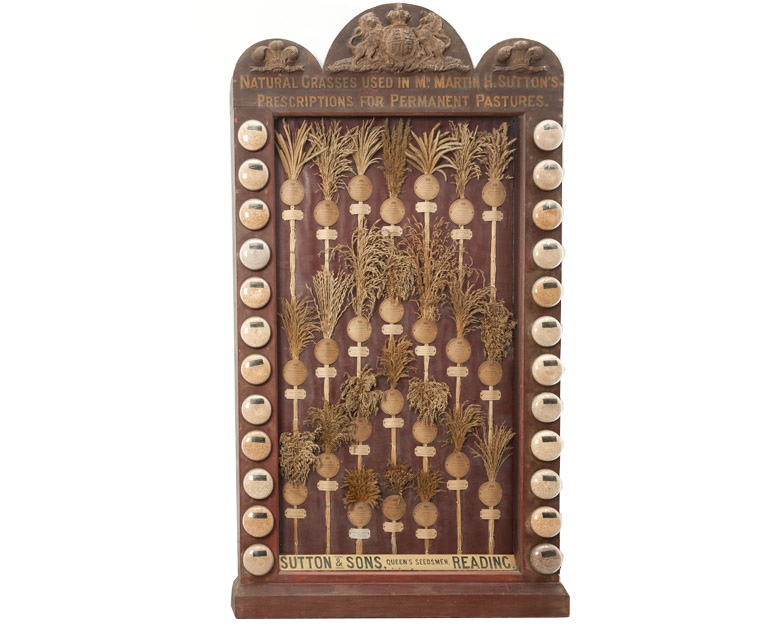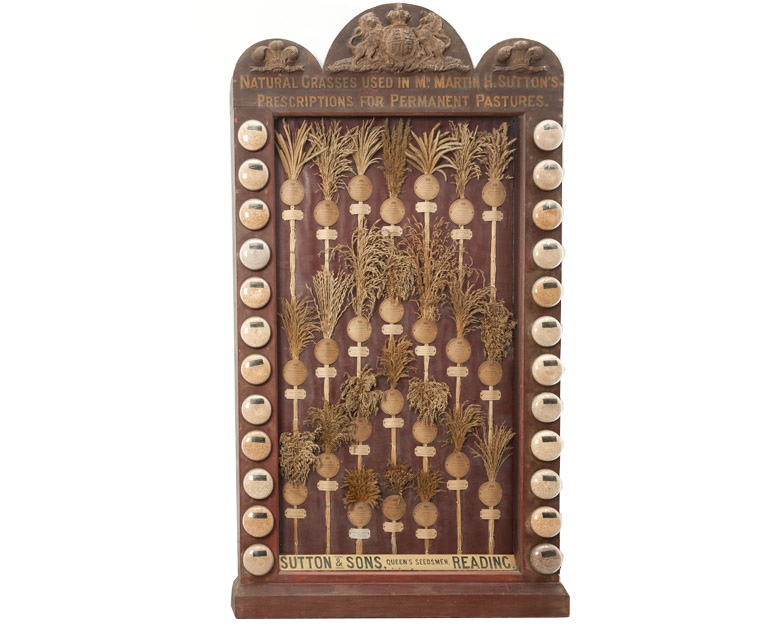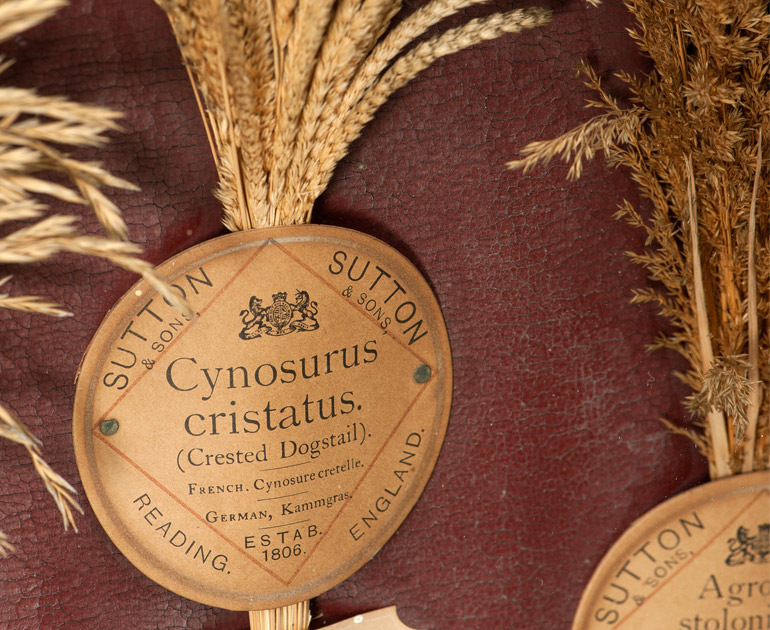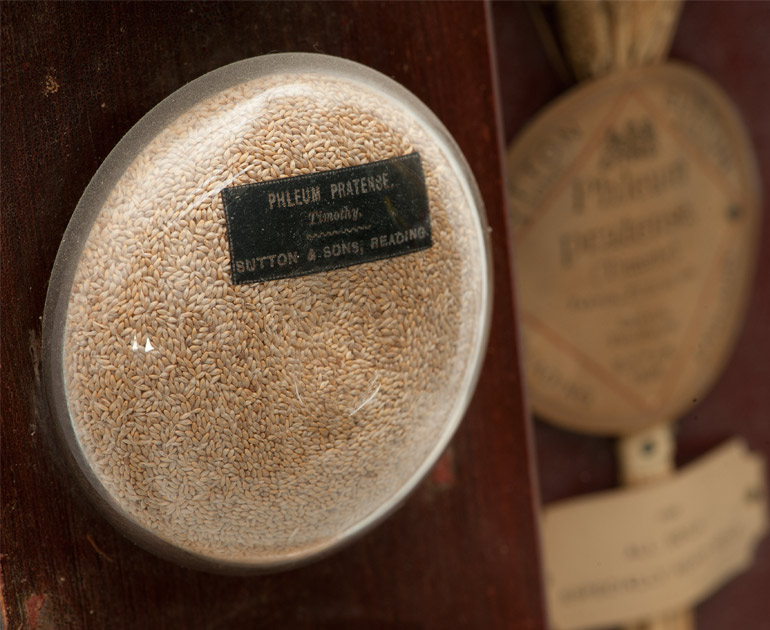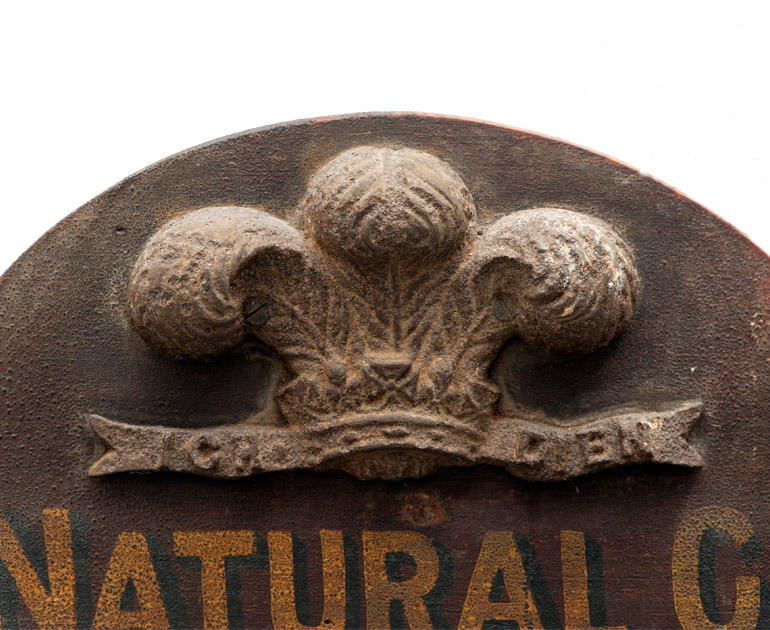 The soft wooden hues, globes of glass and intricate carving of this display case would not be out of place in a Victorian apothecary. This case, however, is for seeds.
The bottom of the case proudly proclaims 'Queen's Seedsmen Reading' – the Queen in question being Victoria, and the Seedsmen being Suttons Seeds company. Famous for inventing the paper seed packet, Suttons led the world in the cultivation, supply, marketing and distribution of bulbs and seeds in the nineteenth and twentieth centuries. This case advertises the different varieties of grasses the company produced, and was bought at a farm sale in Oxfordshire by the donor in 1950.