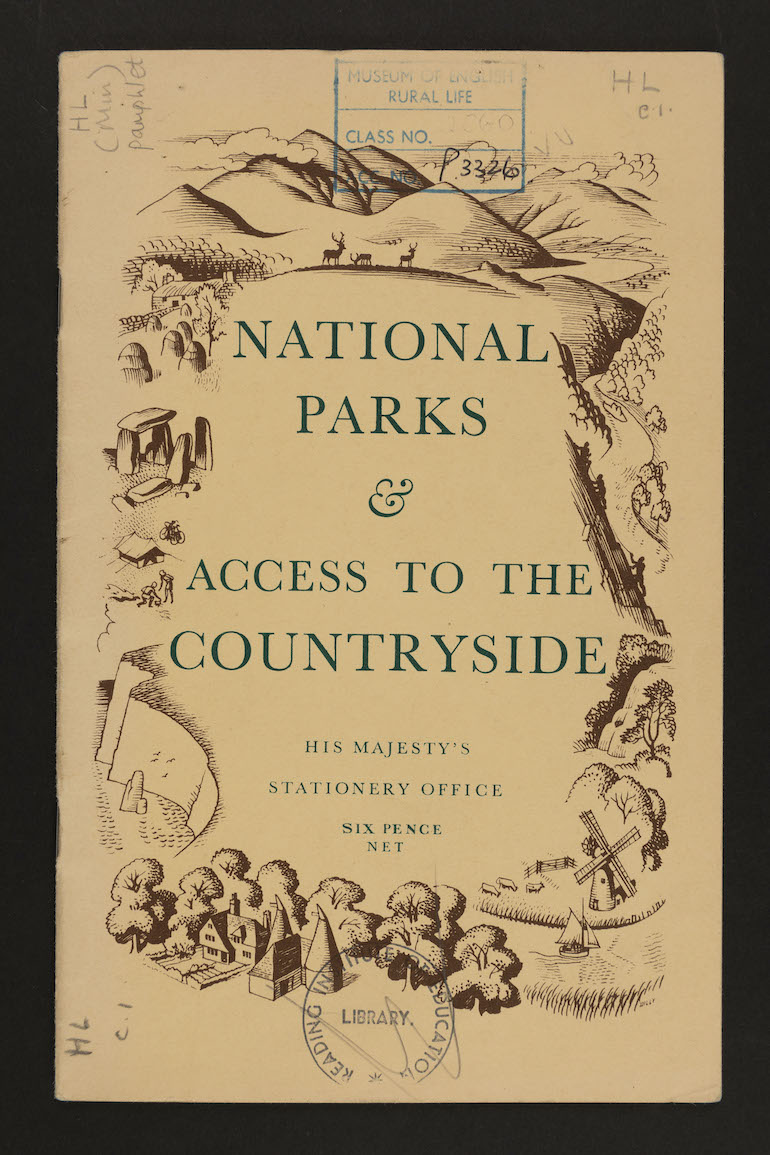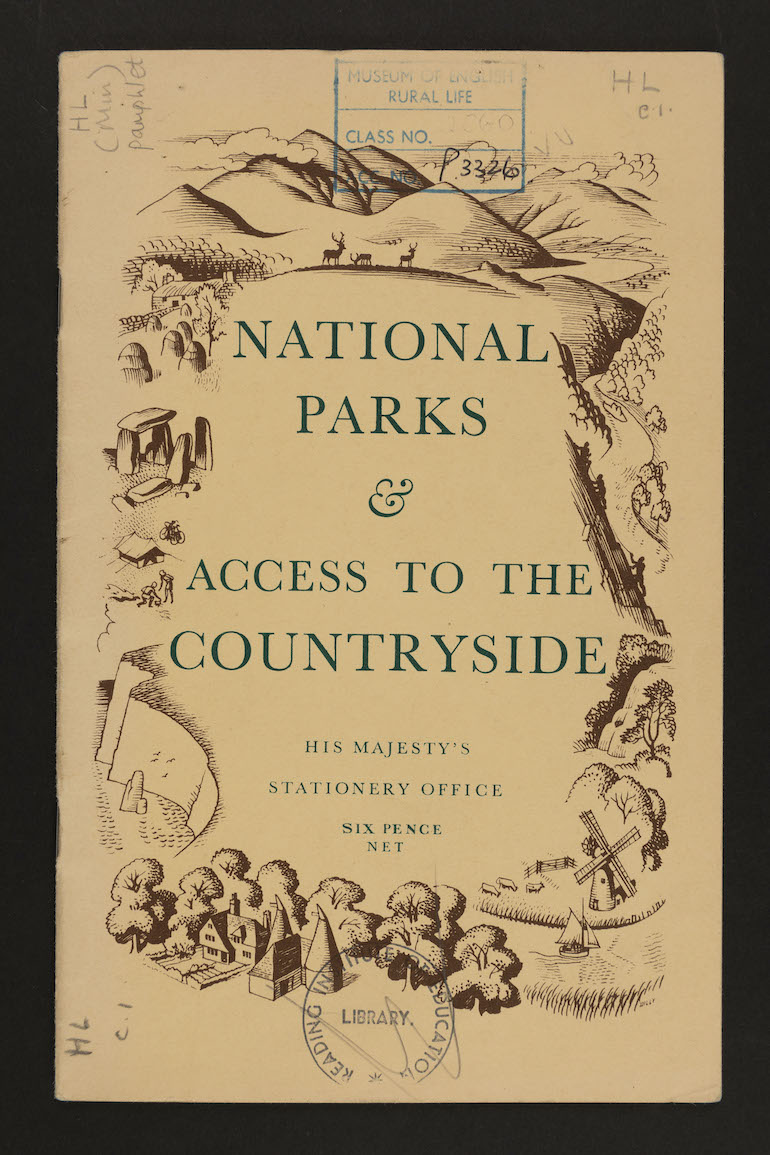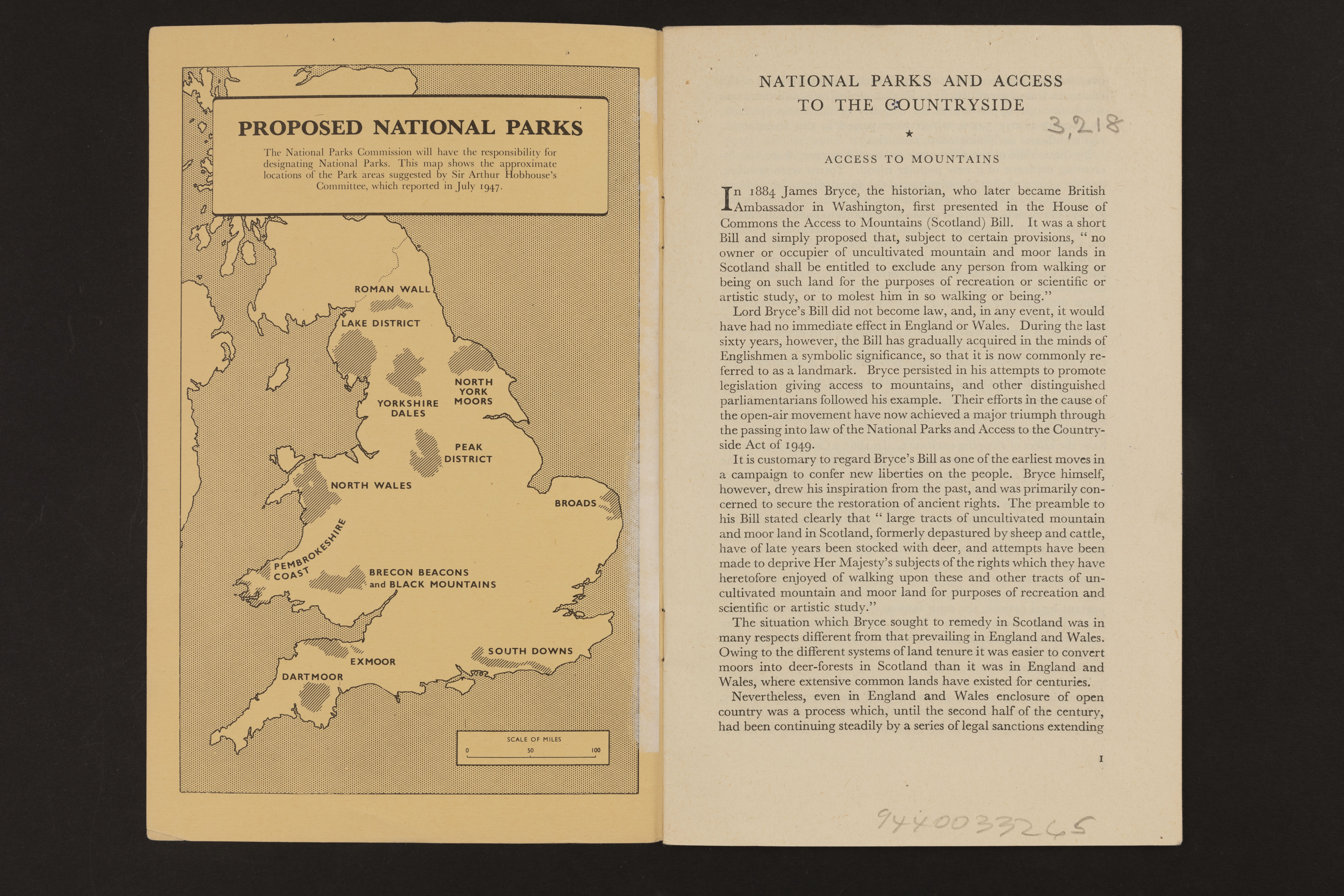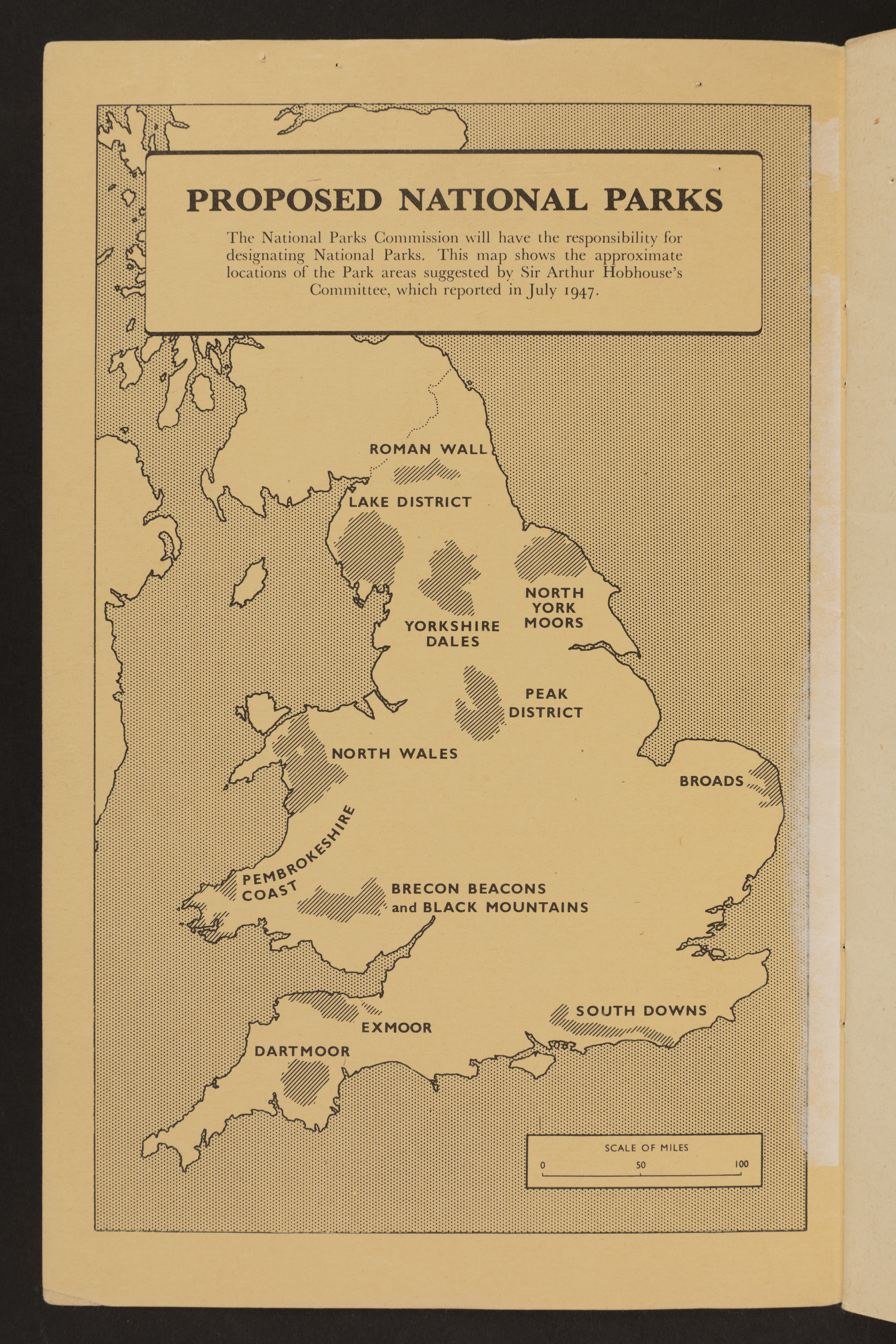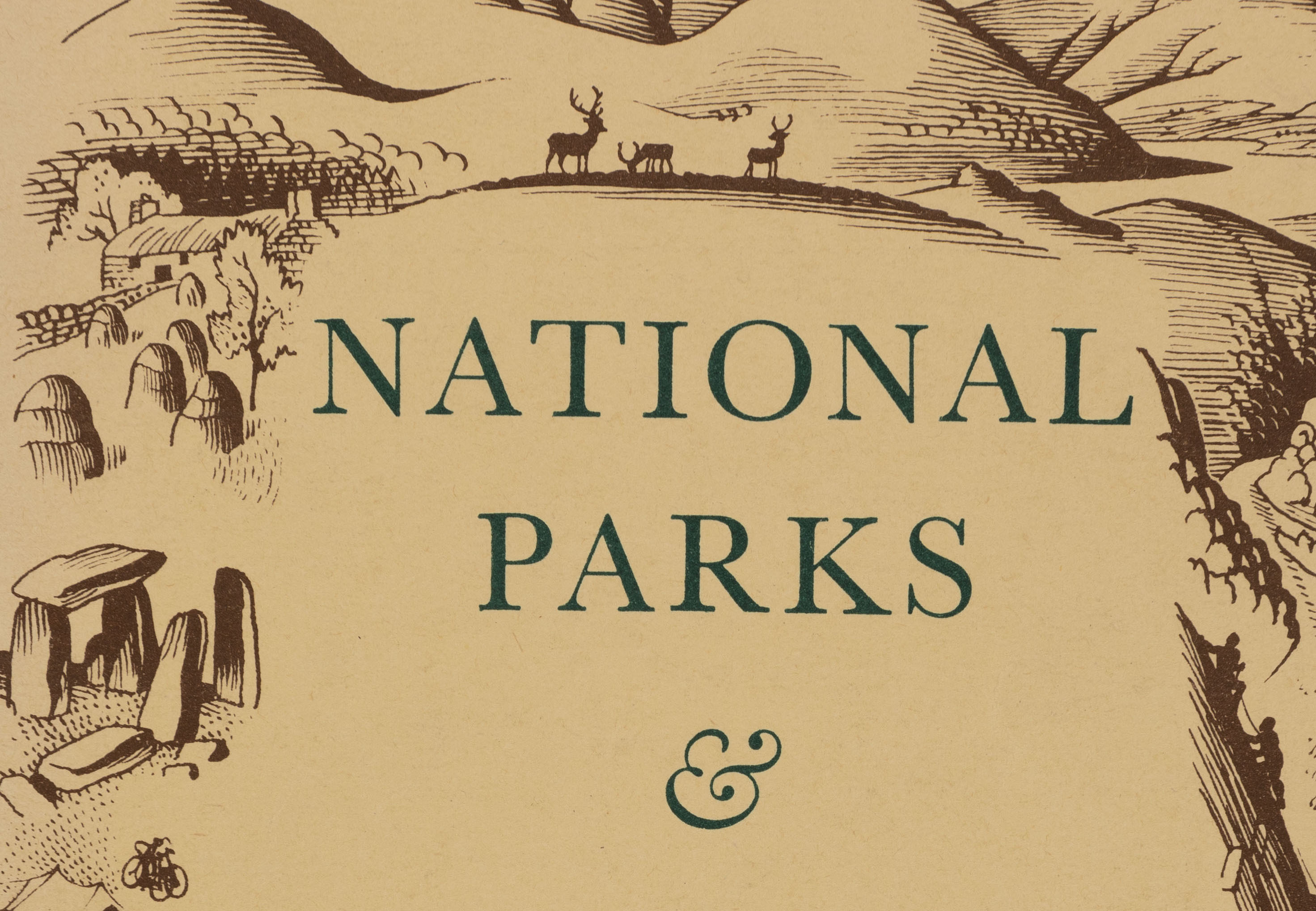 Ministry of Town and Country Planning, National Parks and Access to the Countryside (London: HMSO, 1950)
---
This booklet was published in 1950 in advance of the establishment of the first National Parks in 1951. It indicated where the proposed parks were to be located when they came into being. Through a combination of striking wood cut images of rural scenes and detailed text, it told the story of hard-fought rights for landscape protection and countryside access, the prevention of the enclosure of common land, and the extraordinary establishment of these iconic protected national landscapes.
The idea of National Parks was not rooted in England but stemmed initially from the unsuccessful "Access to Mountains (Scotland) Bill" put forward by James Bryce MP in 1884. Discussion continued over subsequent years and decades. The National Trust was incorporated in 1895, the Council for the Preservation of Rural England was formed in 1925, and protests in the form of mass trespasses emerged during the interwar period. Finally, legislation confirmed that National Parks could be established, ensuring that landscapes would be protected and access to them would be enshrined in law.
Illustrations on the cover of the booklet hinted at the diverse ways in which these newly protected spaces were to be used. Hills were suggestive of walking and rambling, silhouettes of deer highlighted the natural world, climbers ascended a rockface, and a pair of cyclists settled down to camp. A stone monument emphasised ancient landscapes and period farmhouses spoke to the more recent human past. Elsewhere, the farmed and managed countryside was evidenced through the depictions of a windmill, hayricks, oast houses, and livestock.