Friendly Society Polehead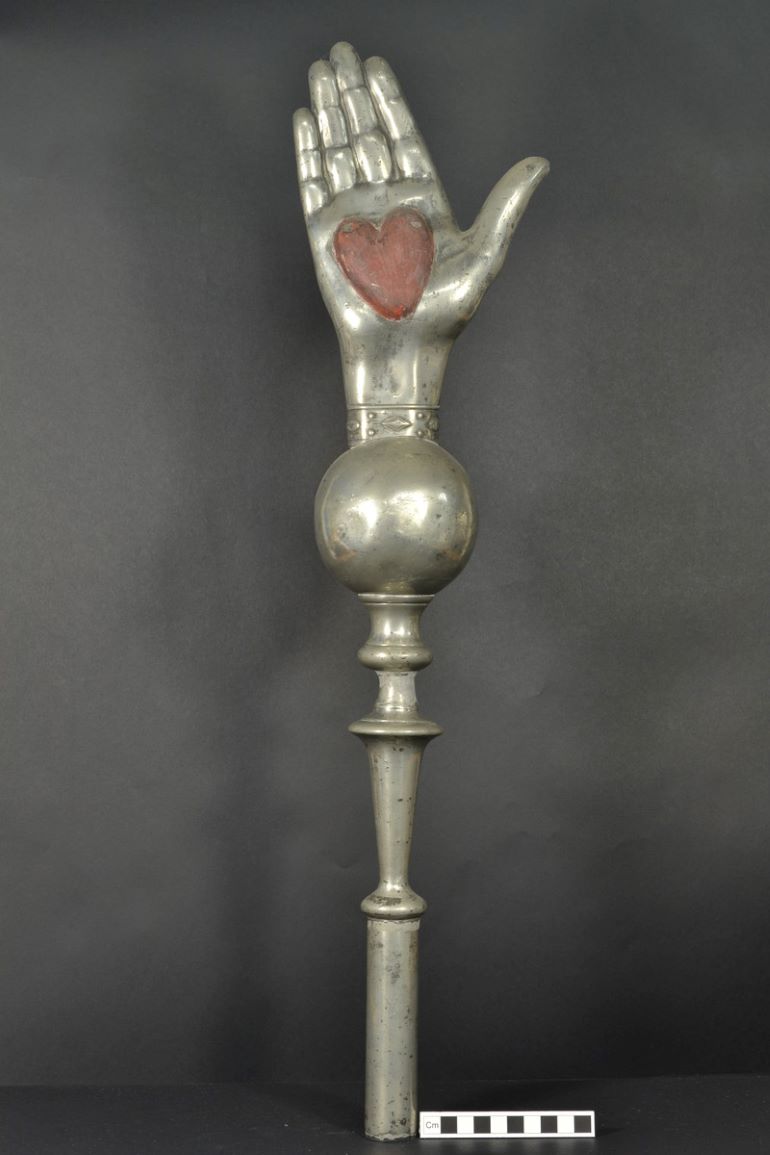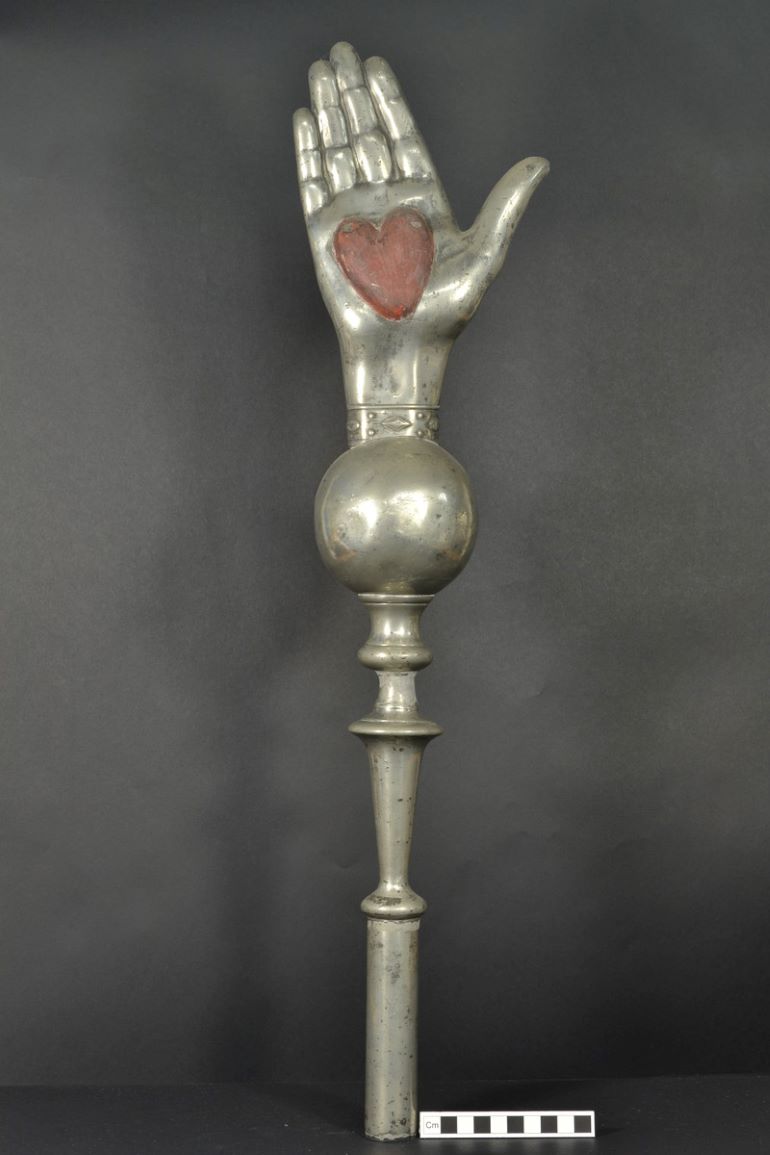 Likely created around 1800, this polehead belonged to the Patriotic Order of Oddfellows. The Order was a 'Friendly Society' which were initially formed to provide insurance in the case of sickness or death before government legislation improved in this area. The growth of Friendly Societies was a response to the Poor Law Amendment Act which placed responsibility for the poor in the hands of Boards of Guardians. The Societies focused on brotherhood and togetherness in order to prevent their members from being consigned to workhouses. For example, in the village of Burton, the Oddfellows doubled their membership from 1837-1838, which was around the time workhouses were established. Though membership did bring significant benefit to members, the expense required was a burden to many. By 1889 it was required that each child cost £6 to insure, whereas the burial of a child cost no more than £3.
Insignia and regalia, such as this polehead, were essential to Friendly Societies. They were a core element of the frequent marches the Societies undertook. The Oddfellows were also well known for their ceremonies, in which the poleheads designated the status of various members. This particular polehead, named the 'Heart in Hand', was used in Lower Bourne. It belonged to the Grand Warden of the Lodge, whose role it was to mediate in any disputes, as well as regulating and carrying out internal arrangements. The Heart in Hand symbolizes that any act of charity or kindness must be accompanied by good intentions and emotions; it is the symbol of friendship.
Though many Friendly Societies died out after the National Insurance Act of 1911,  the Oddfellows still exist today and seek to care for their members' financial wellbeing.