Phillip Osborne Collier Photographic Collection
Reference: P DX323Date: 1905-mid-1960sExtent: c.6360 negatives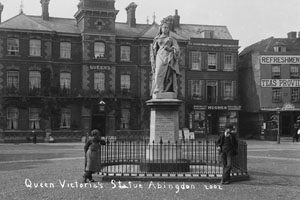 Phillip Osborne Collier (1881-1979) was a commercial photographer and postcard publisher working in Reading from around 1905. He formed a partnership for some years with fellow photographer Eric Guy during the 1920s. Collier worked prolifically, and seems to have destroyed many of the negatives he created at some time before 1945. Many more were destroyed after his death. Those that survived were purchased by the Rural History Centre from his daughter in 1983. Many postcards produced by Collier from these negatives survive, principally in the hands of private collectors.
This collection consists of approximately 6000 glass negatives showing Berkshire, Hampshire and Oxfordshire from 1905 to the 1960s. The negatives (P DX323 PH1) are arranged into three main series. The "early series" of half plates date from 1905 until the mid 1930s and are arranged by location (E1-226). The "late series" of quarter plates date from the mid 1930s until the 1960s and are also arranged by location (L1-87). Miscellaneous (non-topographical) items are arranged by subject (M1-34).
Collier's original numbers, where available, are given in the scope and content of record entries, and have been used to date items in many cases. The system of dating was devised by David Collins by comparing Collier's serial numbers with postmark dates on surviving postcards.
There are no original prints or postcards in this collection, but items are printed systematically to form an archive set (P1). A number of duplicate or receipt books survive (P2-): these record sales of calendars and other goods by Collier.
All the negatives within the collection have been digitised and attached to the catalogue as part of the Reading Connections Project funded by Arts Council England (ACE), April 2013-April 2014.
More Information
A full description is available on our online database
A handlist for the whole collection can be found here.
Contact us to view this archive collection in the Reading Room
NEW! Create bespoke gifts from your favourite images from this collection on our new online shop!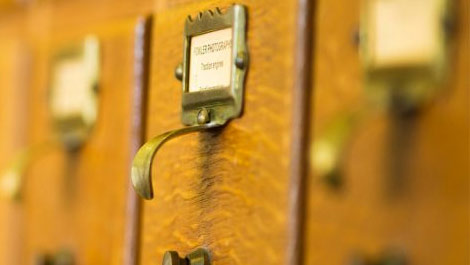 Looking for a specific item?
We are regularly updating the collections that we publish on our website but if you are after something specific that you can't find online, then drop by for a visit or feel free to contact us and we will be happy to help you.