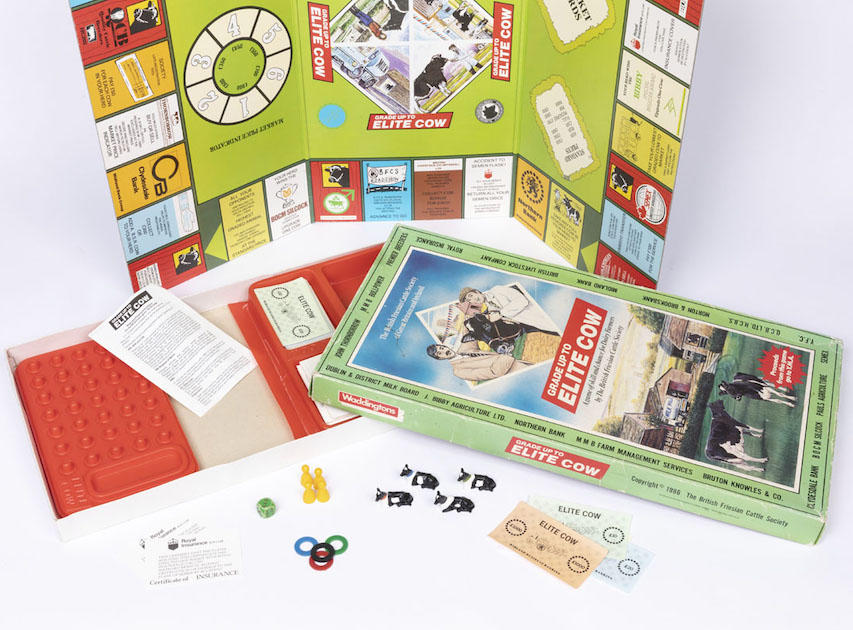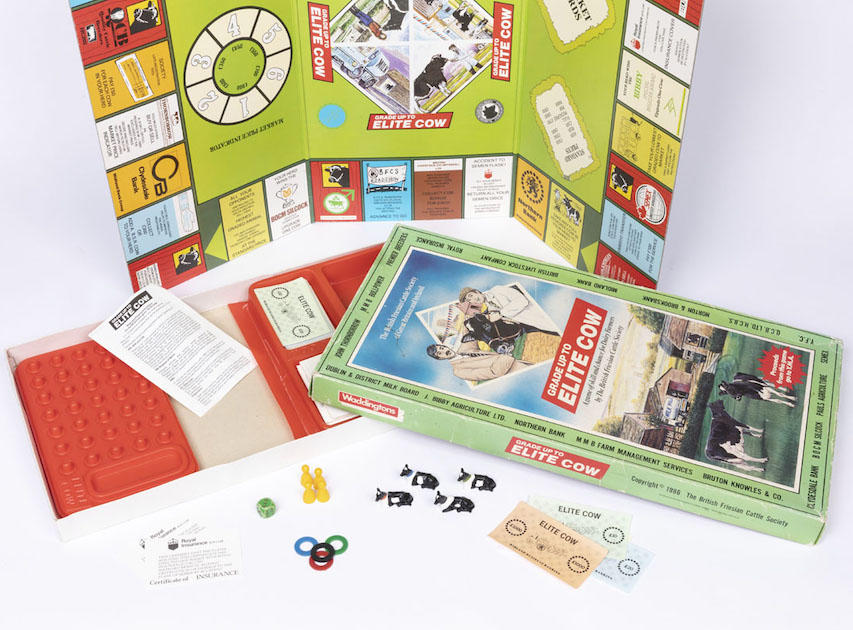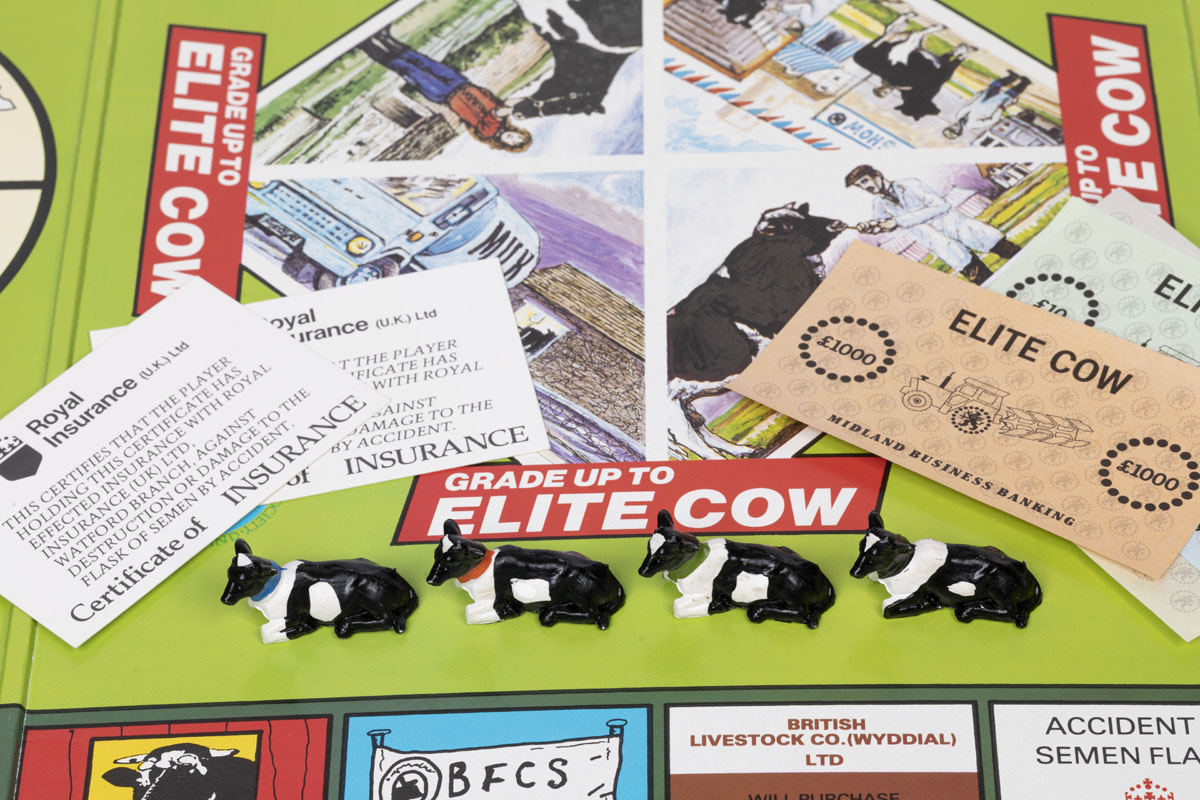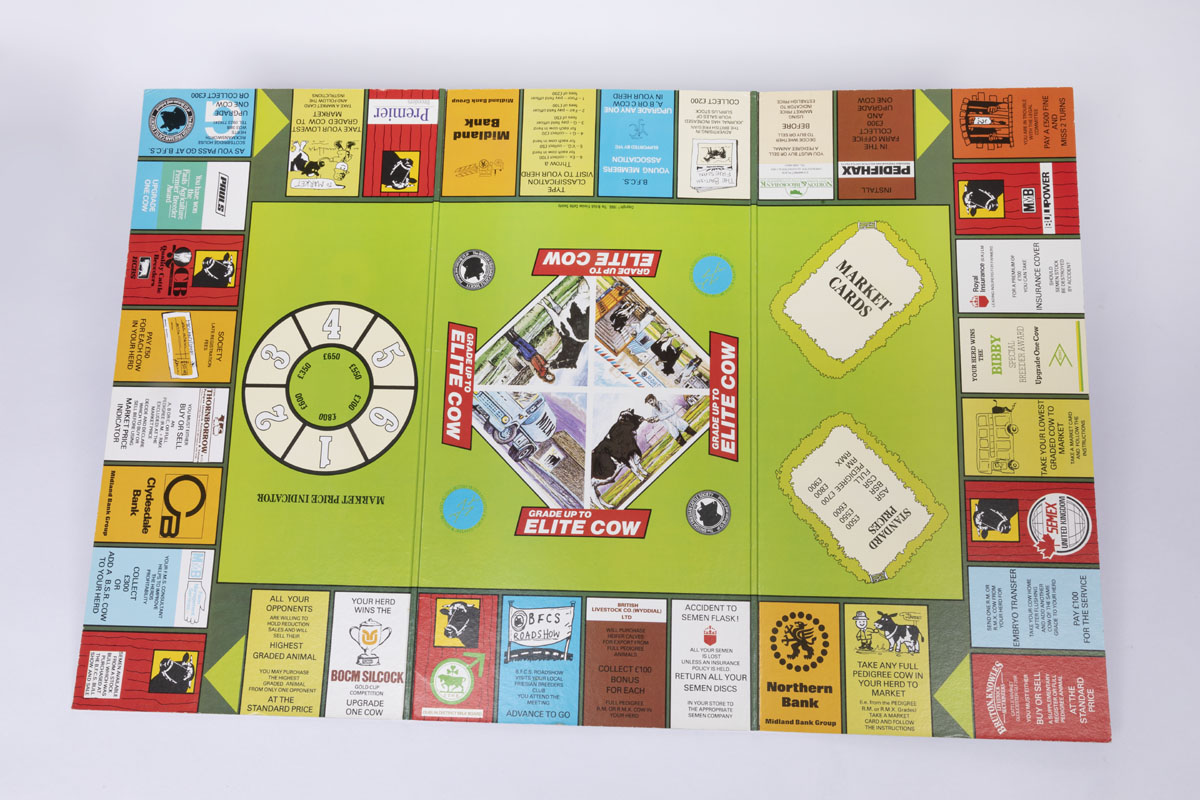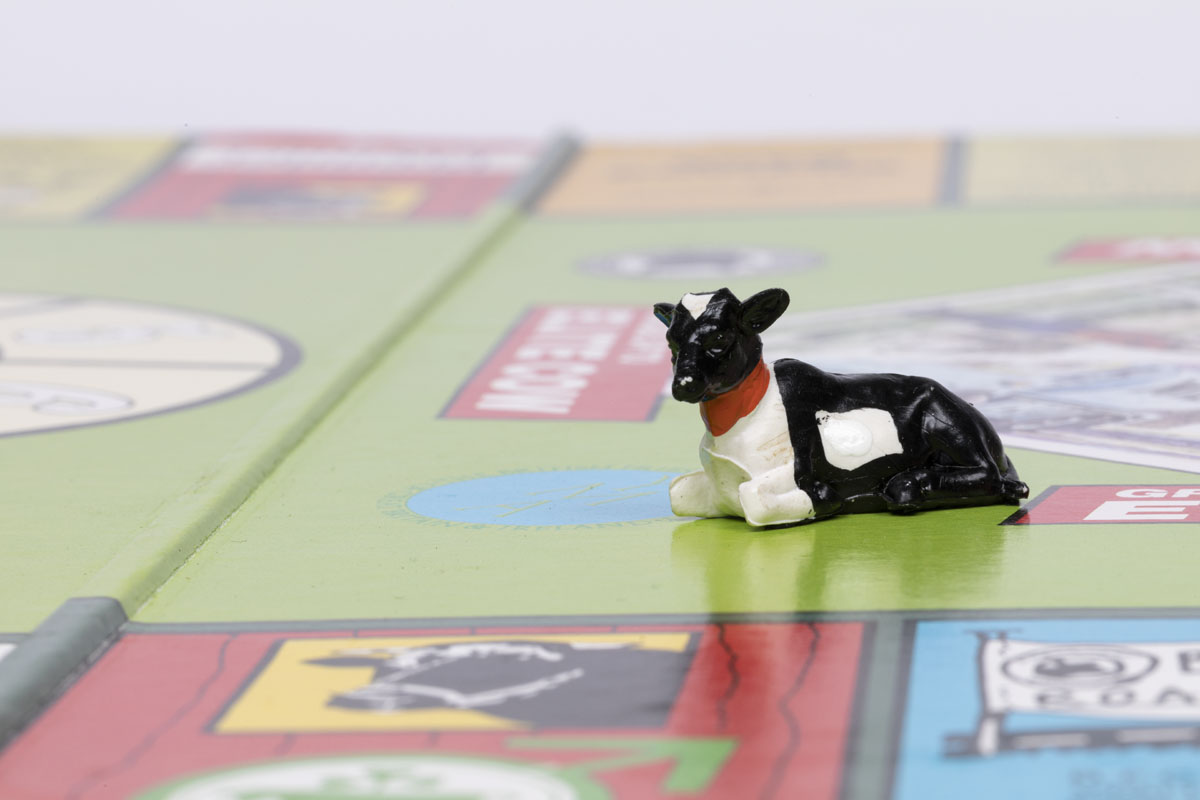 Waddingtons, Grade Up to Elite Cow board game, 1986
---
This extraordinary game saw players attempt to 'grade up' their imaginary dairy cattle to pedigree status via Monopoly-style gameplay. They navigated the board collecting semen to improve their herd and in doing so it was hoped that real farmers might feel encouraged to focus on livestock breeding. The game was sponsored by different agents in the dairy sector, including semen suppliers, insurance companies, animal feed producers, and banks. The proceeds supported the Young Members Association of the British Friesian Cattle Society.
As logos on the board reveal, one secondary purpose of Grade Up was marketing. In this respect it echoed the purpose of other games of the period. For example, Agrihazard was as a promotional tool for Ford tractors with rules that pitted would-be farmers against their neighbours, market forces, and inclement weather. Such games also helped a new generation and the wider public appreciate the precarity of the industry.
Grade Up was not a major success at the time but has grown in popularity in recent years. The MERL has it on display in its galleries, makes jokes about it, and lends it to other exhibitions. Vintage gamers play it and others share it with friends. In this way it continues to fulfil its other intended purpose of promoting understanding. As the modern dairy sector grapples with many challenges and changes it faces, perhaps this game can still play an important role. We certainly think so!
We are grateful to the late Charles Stewart and his family whose generosity has allowed us to develop new activity linked to Grade Up. Charles graduated from the University of Reading in 1968 with a degree in Agriculture. He went on to become co-creator of this amazing game, as well as an enthusiastic supporter of The MERL. Watch this space for a creative response to the board game from artist Adam Stead of Dairy Lexicon and Project FEED.