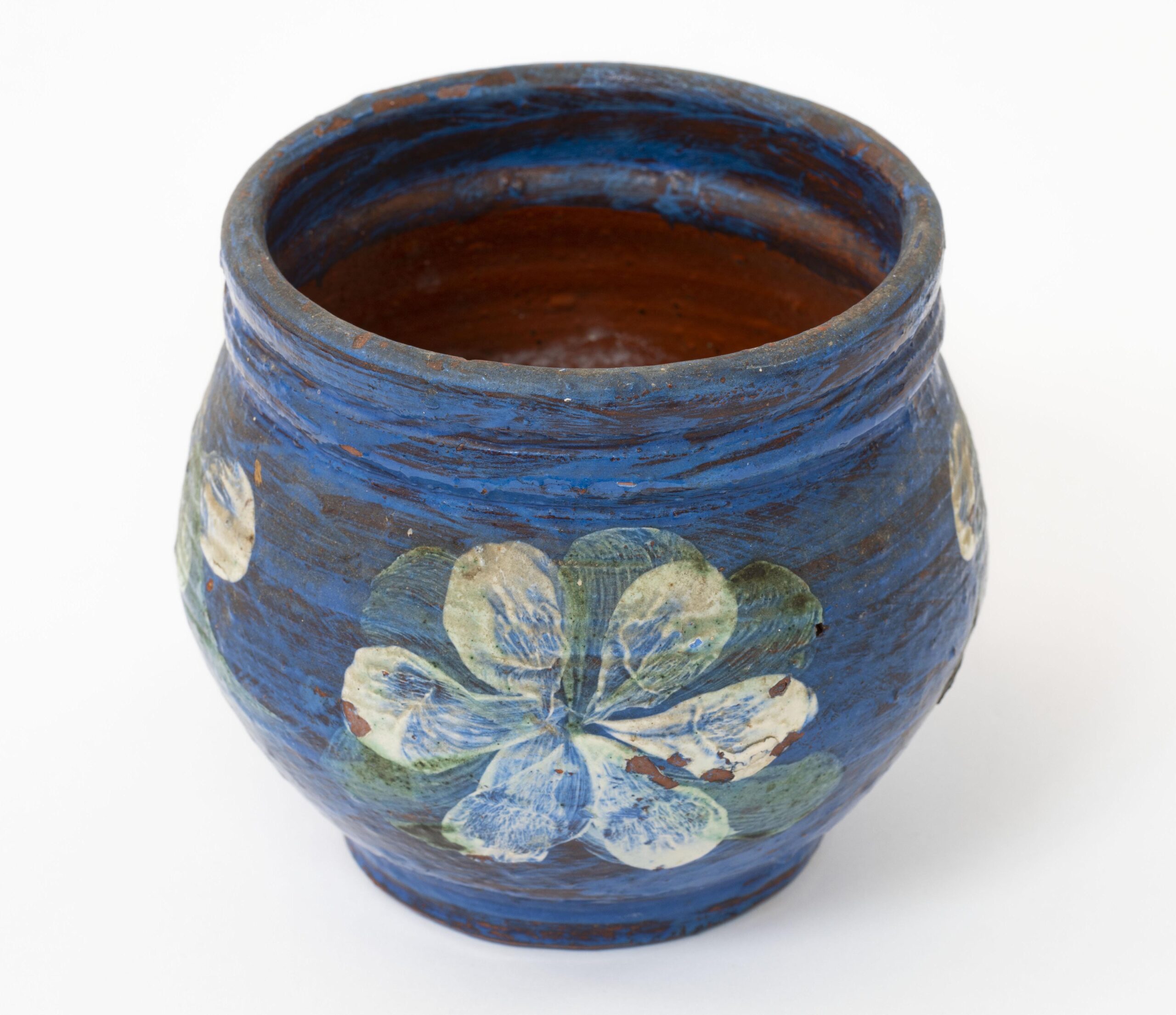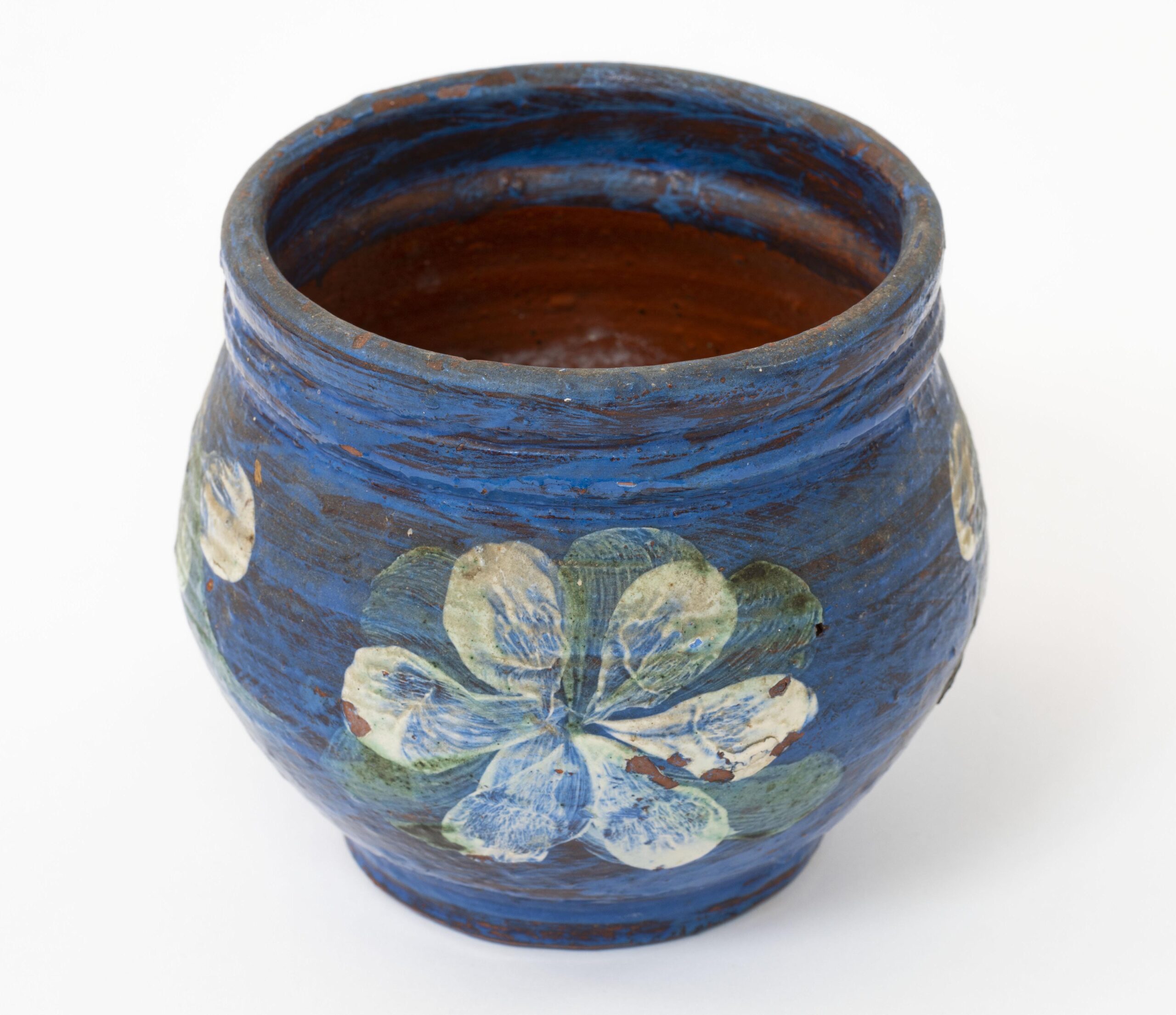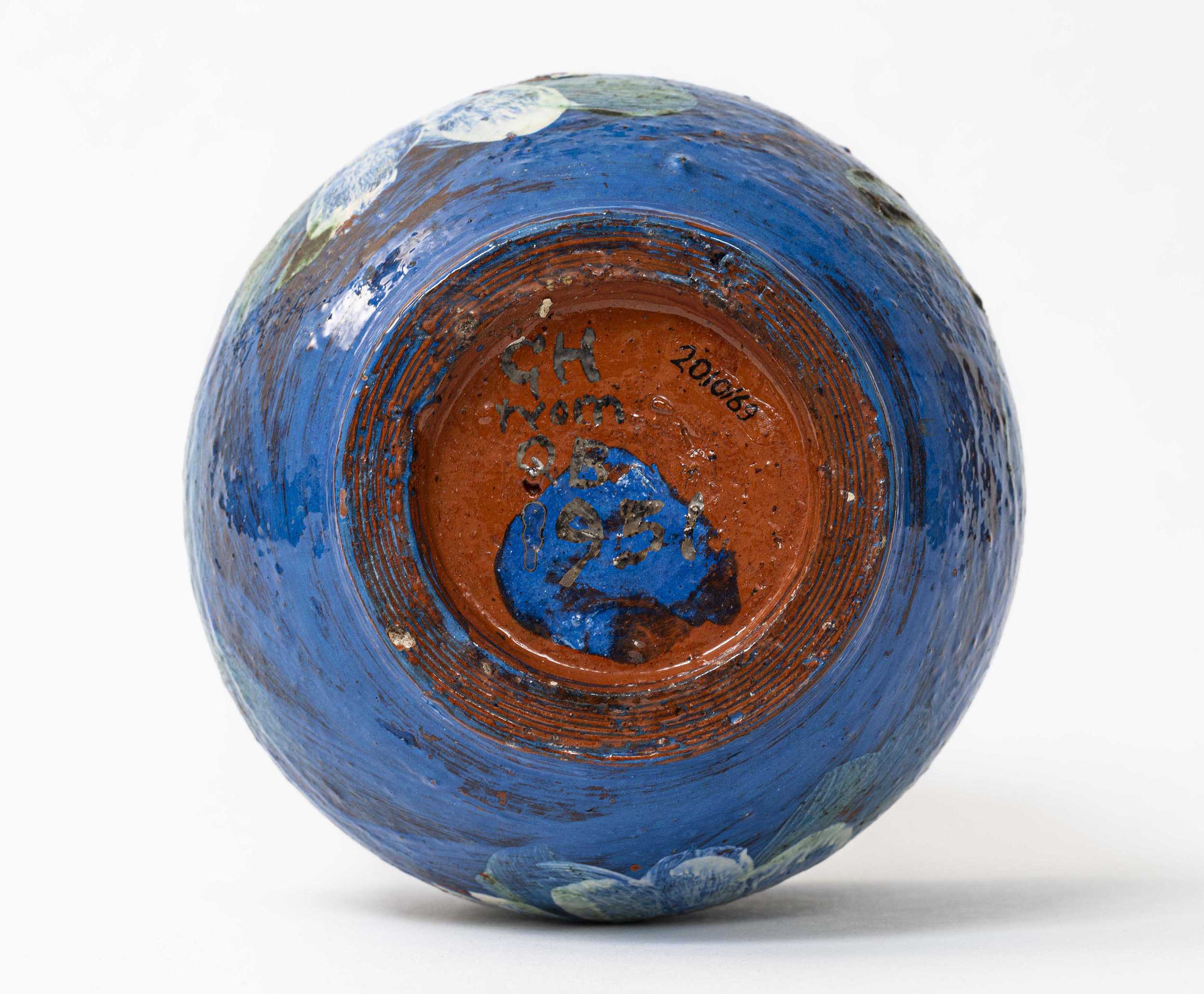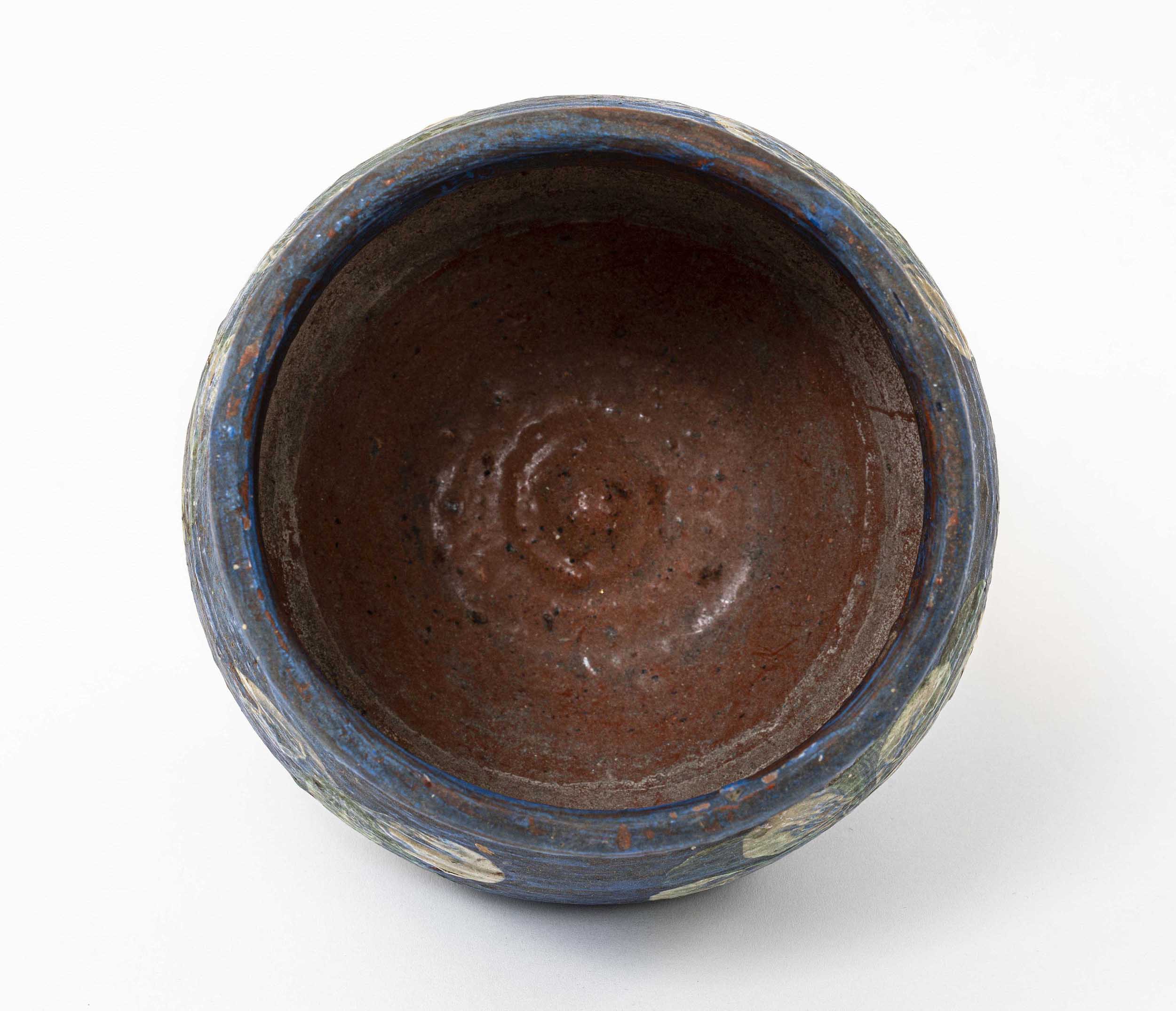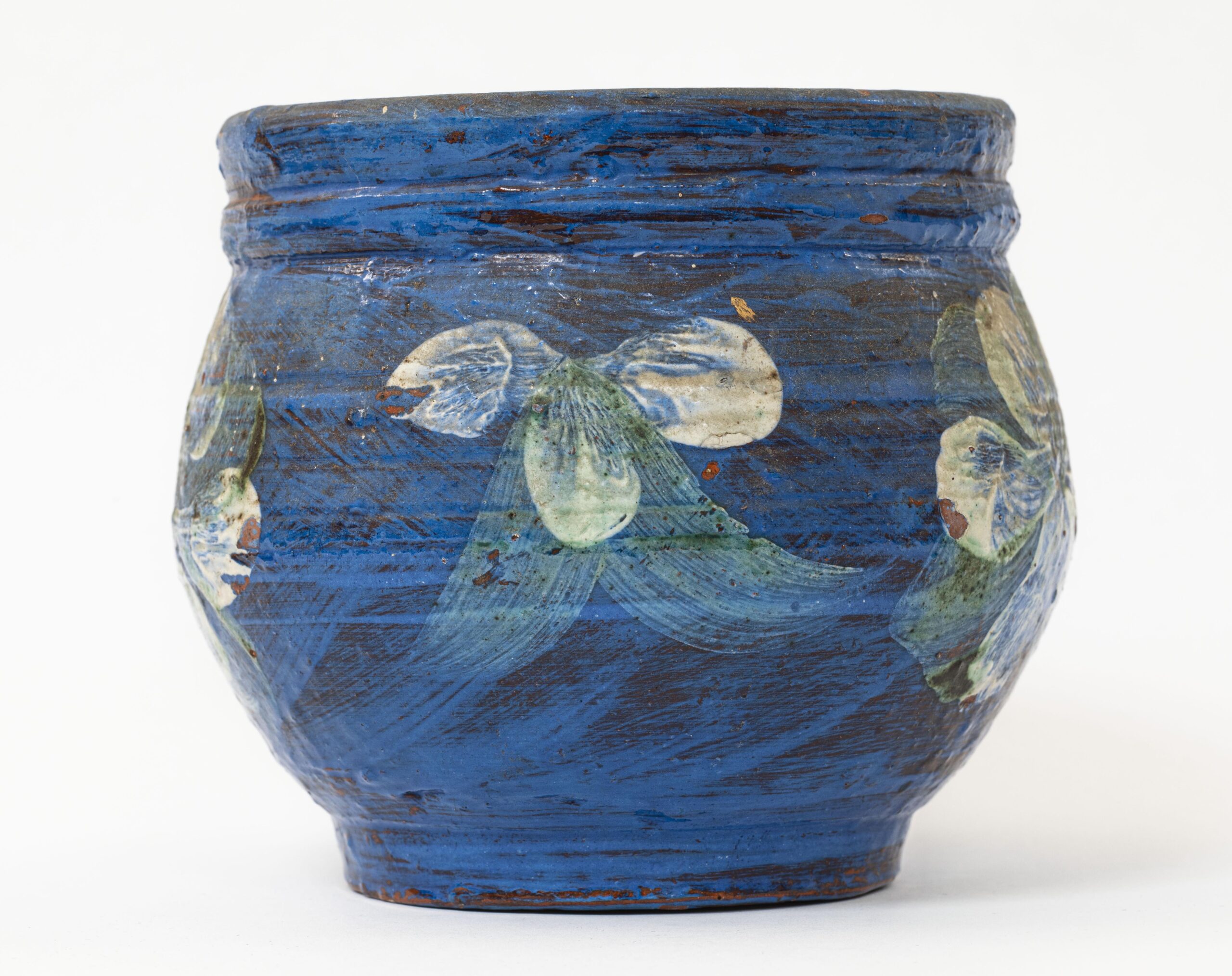 Quentin Bell, Decorated plant pot, 1951
---
This pot was made by Quentin Bell, the acclaimed art historian, academic, writer, and potter. It was produced in 1951 and dedicated to a member of household staff at a sprawling Sussex farmhouse called Charleston. It was in this rural locale that the maker's parents—the painter Vanessa Bell and the critic Clive Bell—retreated each summer from 1916 onwards with fellow artist Duncan Grant, and a range of creative 'Bloomsbury set' celebrities.
Alongside the 1951 date, the message 'GH from QB' is inscribed on the base of the pot. This not only confirms the maker—Quentin Bell—but also hints at the original intended recipient, Grace Higgens. At this point in her life Higgens was working as housekeeper at Charleston, having previously worked as a housemaid, cook, a nanny, and an artists' model. She lived there in Sussex with her husband and son, and would remain in service there until her retirement in 1971. She was a much loved member of the household and one whose role and personal connection with those she worked for tested the hierarchical boundaries of a life in service.
The pot itself is a simple earthenware flowerpot, decorated with a rich blue glaze and yellow and white floral motifs. It perhaps alludes to the natural surroundings and environs of the rural setting for which it was intended. The piece itself is simple in character and reflects the combined influences of a fluid, relaxed form of mid-century modern creativity and the traditions of rural and rustic pottery.