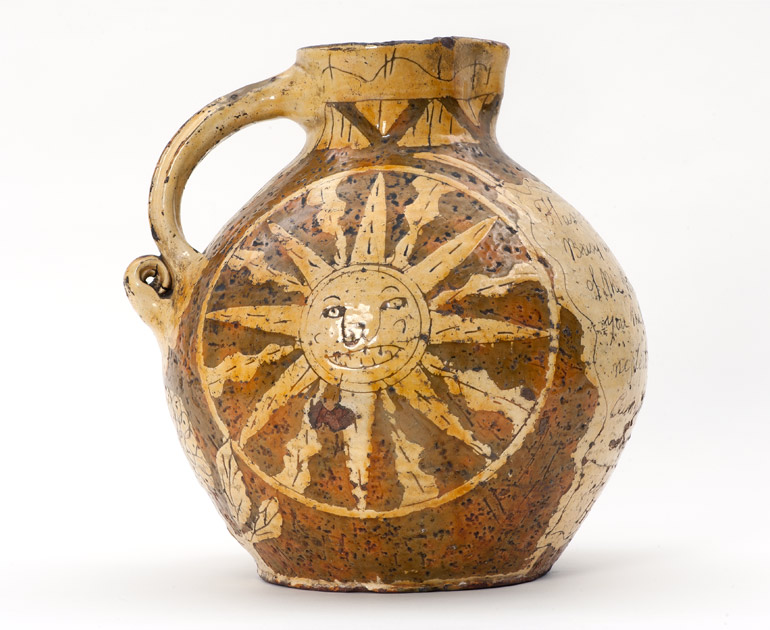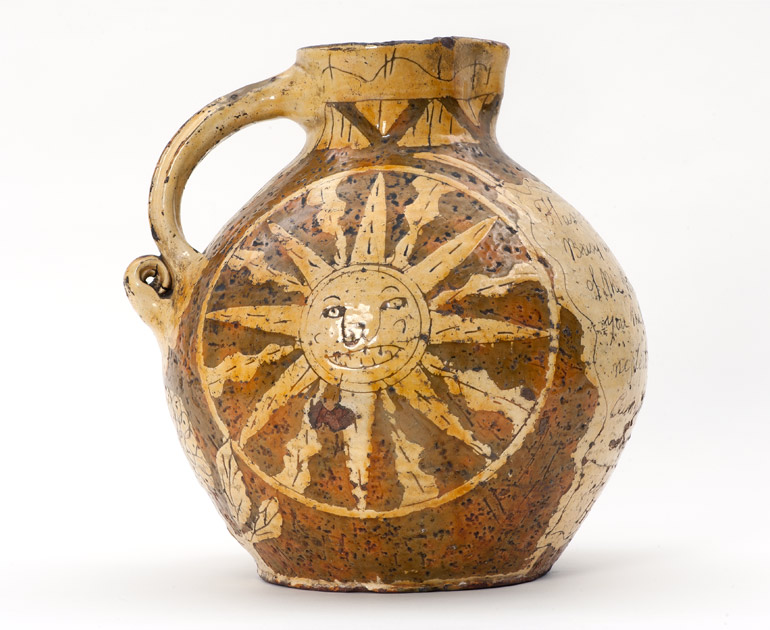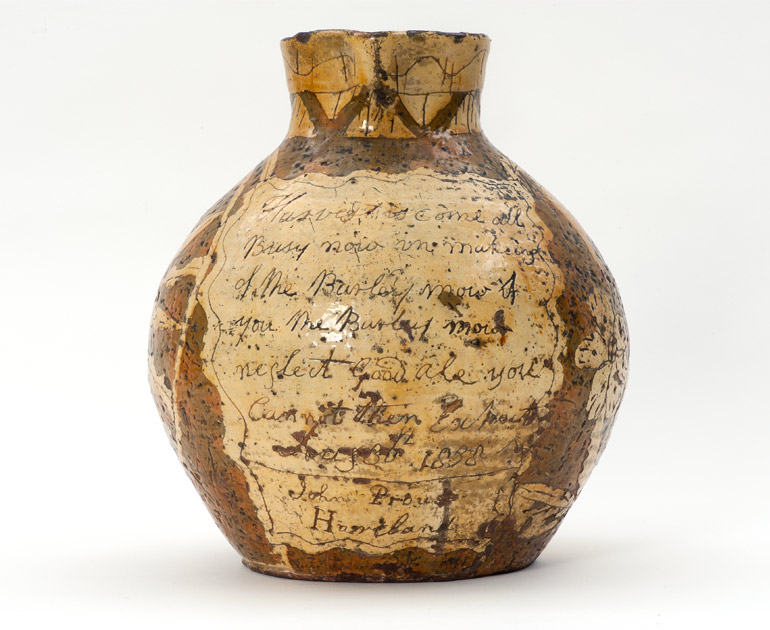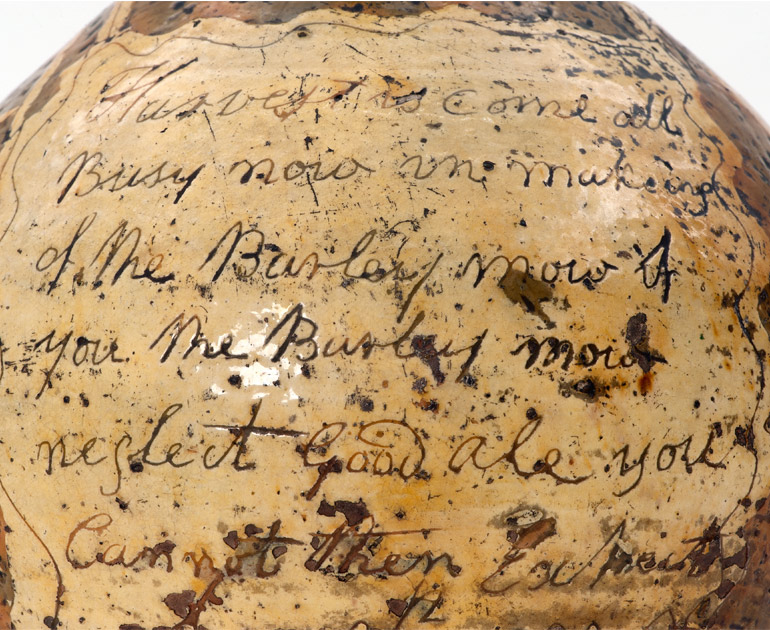 This jug was made for the boozy celebration which comes after a successful harvest.
The baking sun sits smiling at the centre of a mariner's compass on one side, a fitting design for a jug made in the seafaring county of Devon. The varying hues of orange and yellow are rooted in the spent soil and blazing skies of a hot summer's day.
On the opposite side a cockerel sits among flowers, and the zigzag decoration around the neck of the jug is typical of Barnstaple Ware. The designs are all scratched into the glaze, a technique known as 'sgraffiato'.
On the back of the jug there is this verse:
Harvest is come all
busy now in making
of the Barley mow if
you the Barley mow
neglect of Good ale you
can not then expect
August 1838, John Prouse, Hartland