Carters Tested Seeds Ltd.
Reference: TR CAR Date: 1886-1968Extent: 451 documents, 42 objects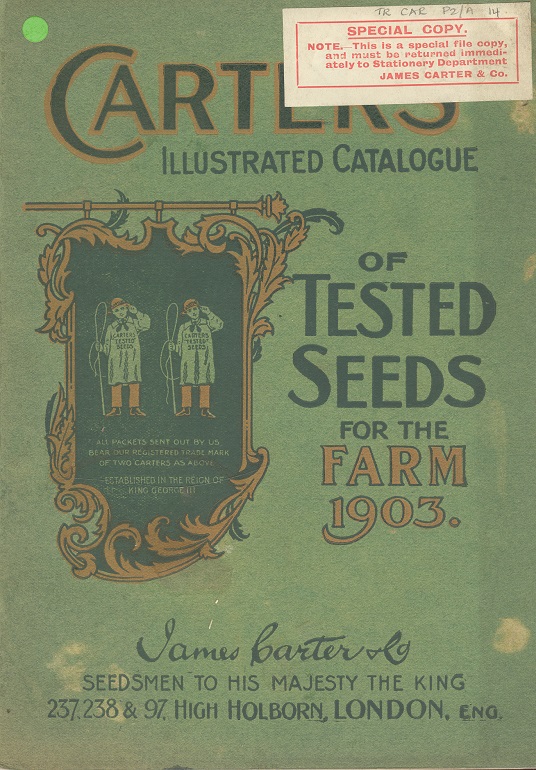 Premises located at Raynes Park, London S.W.20. The earliest reference to Carters, as mentioned in their publicity, is in an 1804 London directory. The first annual catalogue however, seems to have appeared in 1837, issued by James Carter of 238 High Holborn.
A partnership, styled James Carter & Co., was eventually formed including William Herbert Dunnett and Edward John Beale, being continued by these two partners after Carter's death. James Carter & Co., were highly fortunate in their acquisition of both home and foreign royal patrons who by 1880 included the Queen of England together with the Prince of Wales, the Sultan of Turkey, the King of Portugal and the King of Italy.
In 1910-1911 a move was made from their cramped premises in High Holborn to Raynes Park in south west London. In 1930 the limited company of Carters Tested Seeds Ltd., was registered. It should be noted that both prior to 1930 and afterwards, wholesale marketing remained on partnership lines, styled as James Carter, Dunnett & Beale. The Raynes Park premises were closed in 1970, at which time the Institute acquired its present record holding. The firm moved to Lower Dee Mills, Llangollen.
The records, apart from a 1931 publication printing reference book, comprise some 388 different advertising publications for 1877-1968, referring to agricultural and horticultural seeds, plants and shrubs.
The object collection contains 42 objects used by Carters Tested Seeds in selling and marketing seeds.
More information
A full description is available on our online database.
A handlist of the whole collection is available here.
The objects are catalogued on the online database. Search using the phrase 'Carters seeds'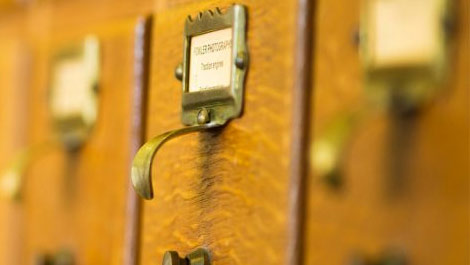 Looking for a specific item?
We are regularly updating the collections that we publish on our website but if you are after something specific that you can't find online, then drop by for a visit or feel free to contact us and we will be happy to help you.