Brown, Michael
Reference: AR BRODate: 1950s to c1990sExtent: 30 boxes; 4 plan chest draws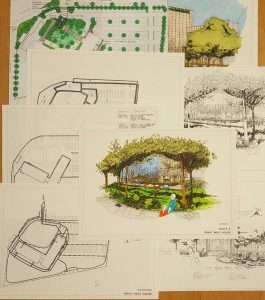 Michael Brown (1923-1996) was a landscape architect and urban designer known for his limited use of materials which produced distinctive landscapes.
In 1955 trained architect Brown began a course in landscape architecture at the University of Pennsylvania under the direction of Scottish landscape architect Ian McHarg who was to influence Brown's analytical and design approach. Brown worked on landscape architecture projects with designer Dan Kiley in America and with architect Eric Lyons on span housing in the UK before setting up his own practice Michael Brown (partnership) in the 1960s. The practice became one of the larger landscape offices in the UK with over 20 staff in the 1970s. Work included various housing projects and public spaces such as Euston Square Gardens, South Perimeter Road, Heathrow Airport, and the roof garden at the Royal Northern College of Music in Manchester.
In the late 1970s work began to slow down with the end of the public housing scheme. In 1981 Brown dissolved the partnership so that he could focus on his own interests which included ecology, sustainability, yoga and landscape design. Brown kept almost a complete archive of his work at his home in the Cotswolds from which the Landscape Institute made a selection to form this archive.
The collection includes drawings, project files, photographic images and personal papers.
More Information.
A description of the collection is available on our online database
A handlist for the collection can be found here
Brown
Please note the collection is stored offsite, please contact us at least five working days in advance of your visit with a list of your requests.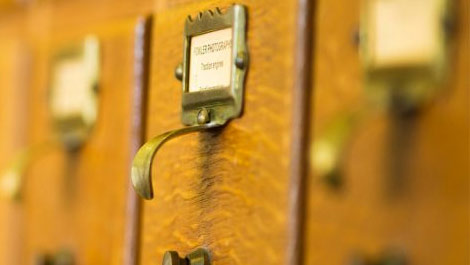 Looking for a specific item?
We are regularly updating the collections that we publish on our website but if you are after something specific that you can't find online, then drop by for a visit or feel free to contact us and we will be happy to help you.