Bomford & Evershed Ltd.
Reference: TR BOM; TR 2BOMDate: 1849-1971Extent: unknown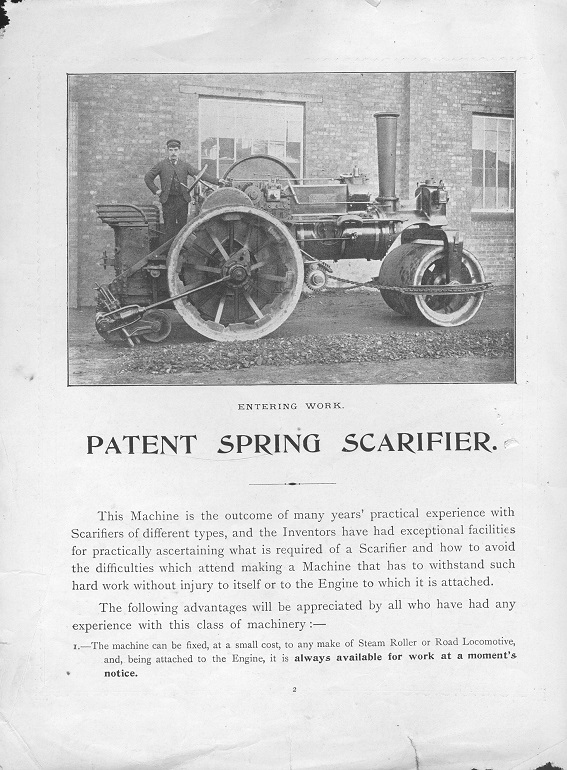 Bomford & Evershed Ltd. began life in 1904 as a limited company based upon a threefold foundation:
i. E. Humphries & Co., Ltd., Atlas Works, Pershore, then in liquidation, an agricultural engineering firm specialising in portable steam engine and threshing machine production, were taken over as a going concern, including the freehold land and buildings at Pershore and their stock in trade, cash, debts, contracts and trademarks.
ii. The acquisition of the engineering and steam cultivating, road rolling, dredging and excavating business of Raymond and Benjamin Bomford, Pitchill, Evesham, R. & B. Bomford however continuing in business as a separate concern.
iii. The possession of the joint patents of R. &. B. Bomford and Harry Evershed, a former employee of R. & B. Bomford (and prior to 1896 of John Fowler & Co., (Leeds) Ltd.).
In 1908 Bomford & Evershed Ltd., moved to their present site at Salford Priors, Evesham, selling the Atlas Works, together with threshing machine manufacture there, to The Horsfall Destructor Co., Ltd., (in its turn superseded by Fisher-Humphries Ltd.), steam engine production having already been discontinued by Bomfords on their acquisition of the Atlas Works. Meanwhile R. & B. Bomford had been gradually returning to steam cultivation contract work and in 1910 Bomford & Evershed Ltd., sold them their steam cultivation contracting machinery. Thereafter Bomford & Evershed Ltd., concentrated on rolling, dredging and excavating contracts, with production of associated machinery such as ditching and earth moving equipment taking a secondary role until this was given an important incentive for development by the `Dig for Victory' campaign during the Second World War. R. &. B. Bomford, superseded by Bomford Bros., were not idle either, especially in the design of machinery for hedge cutting, vegetable washing and cultivating and they became a limited company, Bomford Bros., Ltd. in 1954.
The post war years saw Bomford & Evershed Ltd., rely more increasingly on manufacturing, selling their dredging business to Bomford & Wilkins after the end of 1956 and entering into cultivator production from 1960 onwards. In 1967 the two firms of Bomford & Evershed Ltd., and Bomford Bros., Ltd., joined to form; the present Bomford Group, the latter becoming the contracts division of the new concern.
The records of Bomford and Evershed Ltd. comprise an important body of information and are split across two deposits. The accounts [TR Bom/AC] are usefully summarized in a run of annual financial statements, 1938-1966 [TR Bom/AC7/2-30], which often include the more detailed draft statements (with items like departmental trading accounts and schedules of assets) as well as those passed by the auditors. In addition there is the 1910 balance sheet [TR Bom/AC7/1] and the first annual statement of the Bomford Group, 1967 [TR Bom/AC7/31].
The only accounts books as such are a private ledger, 1940-1956 [TR Bom/AC1/1] and a nominal ledger, 1946-1956 [TR Bom/AC1/2], both ceasing with the transfer of dredging business to Bomford & Wilkins. The four directors' minute books, 1904-1969 [TR Bom/AD1/1-4], are a most noteworthy series as they cover almost the entire history of the firm and record proceedings as well as resolutions. No less important is some ways is the lengthy correspondence between Harry Evershed and Raymond Bomford, 1908 [TR Bom/AD3/1-2] concerning the relationship of the firm with R. & B. Bomford, and the two estimates books, 1903-1926 [TR Bom/AD7/1-2], mainly for contracting work, entries prior to 1904(15 Feb) being for R. &. B. Bomford. Moving on to the company records [TR Bom/CO], these contain a copy of the original 1904 memorandum and articles of association [TR Bom/CO2/1], which includes the articles of agreement whereby the company was established, the 1964 memorandum and articles [TR Bom/CO2/2], the general minute book for A.G.M.s., and E.G.M.s., 1904-1971 [TR Bom/CO2/4] and the memorandum and articles for McConnel-Bomford Ltd., 1946 [TR Bom/CO2/12]. Two business agreements, both of 1910, are preserved, one concerning the construction of railway sidings at Salford Priors for goods traffic by The Midland Railway Co., [TR Bom/CO3/1] and the other the sale of Bomford & Evershed's steam cultivation contracting machinery to R. &. B. Bomford [TR Bom/CO3/2].
The real estate records [TR Bom/CO4] all relate to various property in Salford Priors. Patenting material [TR Bom/CO5] is quite extensive, the vast majority of items being letter patent and specifications [TR Bom/CO5/1-90], many of them in the name of Douglas Raymond Bomford. They range world wide, including the United Kingdom, France, Germany, Italy, South Africa, the Argentine, Brazil, Canada, United States of America and Australia, as well as referring to a wide variety of inventions. There are also patent licences and assignments [TR Bom/CO5/91-95] as well as some projected litigation [TR Bom/CO5/96].
The manufacturing records [TR Bom/DO, TR Bom/ET and TR Bom/MP] are very few, but it should be mentioned that threshing machines produced at the Atlas Works, 1904-1908, are included in the last Works' threshing machine register [TR BLL TR Bom/MP1/3], located elsewhere in the Trade Records Collection. Bomford & Evershed's publications comprise a compilation concerning Sapper products, c.1940-1960 [TR Bom/P1/A1], three early items, c.1910-1918, of which two are excavating and dredging contractors' catalogues [TR Bom/P2/A1-3], a variety of 1940's and 1950's items [TR Bom/P2/A4-16] and more recent material [TR Bom/P2/A17-36]. There is also a section of items for R. &. B. Bomford, Bomford Bros., and Bomford Bros., Ltd. [TR Bom/P2/A37-41]. Additionally there are some twenty catalogues published by other manufacturers, mainly steam engineers like Burrells, Garretts, McLarens, Robeys, Rustons and Wallis & Steevens [TR Bom/P2/B1-20] as well as a publicity press cuttings album, 1928-1955, comprising advertisements for dredging and ditching machinery and contract work [TR Bom/P7/1]. Photograph [TR Bom/PH3] are a varied accumulation, nearly all uncaptioned, of which nearly half relate to steam machinery.
Finally, the social and personal records [TR Bom/SP], apart from a file of historical notes and papers [TR Bom/SP1/1], concern the Bomford family and its origins [TR Bom/SP4/1-13], including certified extracts from parish registers, testamentary material and early agreements and correspondence. In certain early items the firm's address is given as Salford Priors, Warwickshire whereas all the later items give Worcestershire. The addresses given in the catalogue are therefore those as they appear for each respective item.
More information
Full descriptions are available on our online database: TR BOM and TR 2BOM
Full handlists for the collection can viewed here: TR BOM and TR 2BOM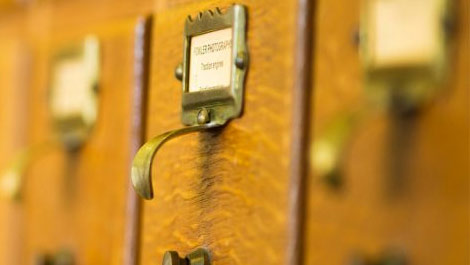 Looking for a specific item?
We are regularly updating the collections that we publish on our website but if you are after something specific that you can't find online, then drop by for a visit or feel free to contact us and we will be happy to help you.