Beaven, E. S. (barley breeder)
Reference: D BEAVDate: unknownExtent: unknown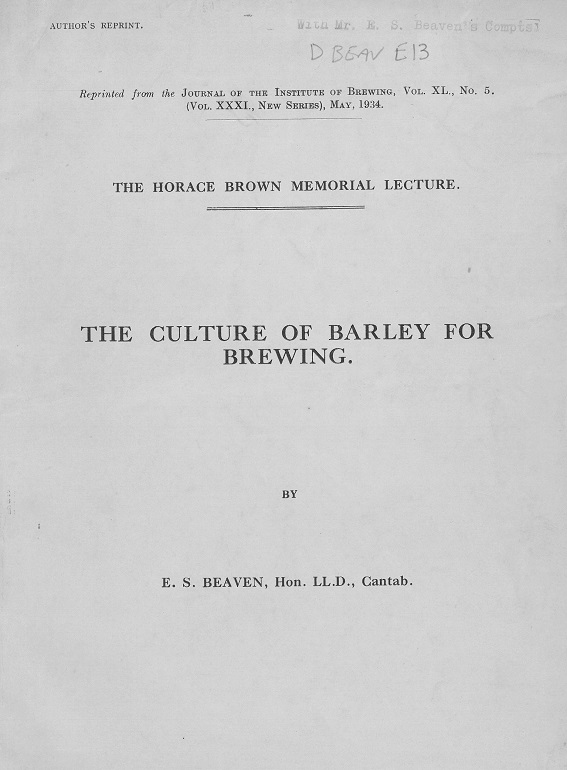 Edwin Sloper Beaven (1857-1941) was one of the leading breeders of barley in the first half of the twentieth century. He was born near Heytesbury in Wiltshire and began working on his father's farm there at the age of 13. Later Beaven became a maltster in Warminster, Wiltshire, and became interested in the quality of malting barley. In 1894 he purchased 4 acres of land at Boreham just outside Warminster and began to carry out experimental trials of barley.
One outcome of his experiments was a new variety, Plumage-Archer, which was one of the principal types of malting barely until new hybrids, such as Proctor, were introduced after the Second World War. Beaven was associated with the brewers Arthur Guinness, Son & Co who took over his maltings and trial grounds after his death in 1941.
Much of Beaven's work was published posthumously in the book Barley (1947).
The collection contains biographical and personal papers, correspondence, research material, reference material and published work.
More information
A full description is available on our online database.
A full handlist for the collection can viewed here.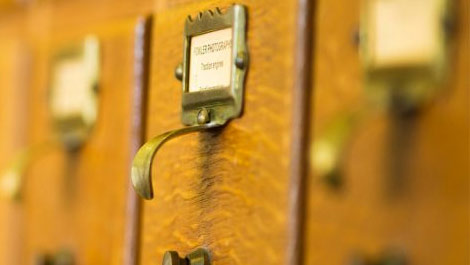 Looking for a specific item?
We are regularly updating the collections that we publish on our website but if you are after something specific that you can't find online, then drop by for a visit or feel free to contact us and we will be happy to help you.