Superstitions in the countryside
Bedknobs and broomsticks, eels and bees. Learn about ten rural superstitions in this Halloween blog.
Superstition has long been part of rural life. In agricultural communities, people's lives and wellbeing critically depended on bountiful harvests and healthy livestock (as they still do today), so they would be vigilant for any signs of looming disaster, portents, or auguries both awful and auspicious.
When things did sour, historic rural people lacked the optics of modern science to determine root cause. Instead, blame would be placed at the door of the evil eye as the work of witchcraft or devils, envious fairies, knots of eels, or even mildly offended bees.
Whether you're reading this for Halloween or simply delving into folk history, join us as we delve into ten rural superstitions, as found in the collections of The Museum of English Rural Life.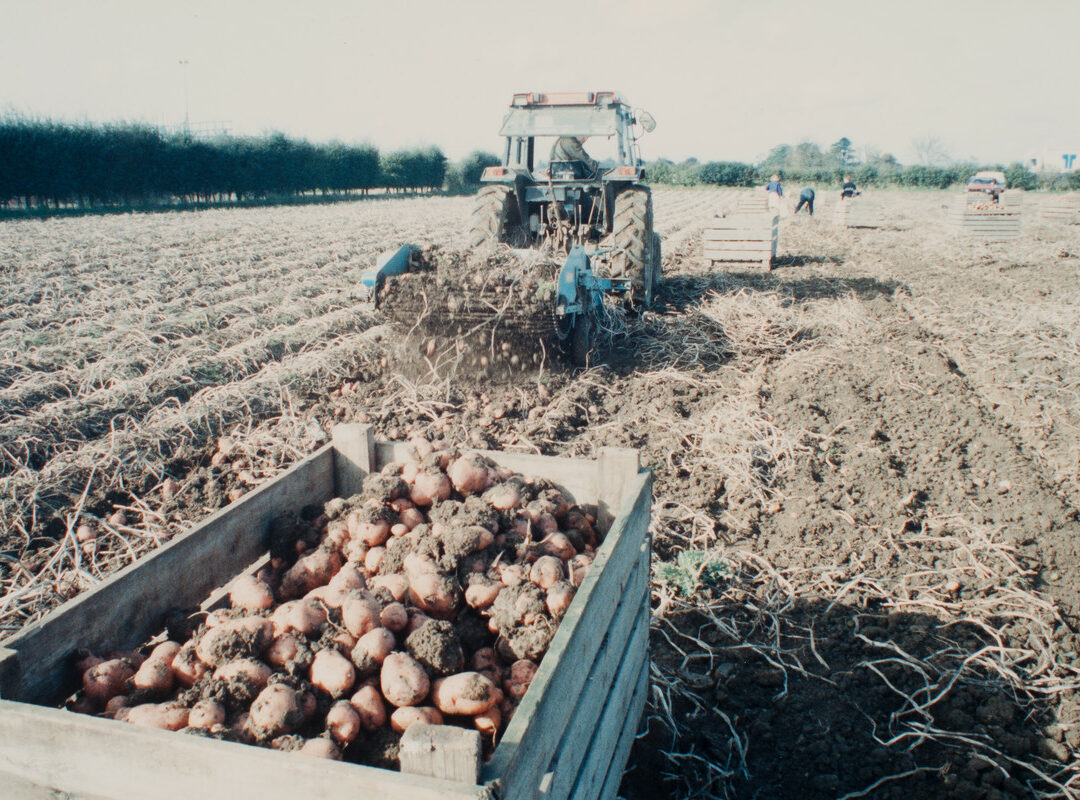 Superstition #1: besom broomsticks
The notion that witches favoured brooms as their mode of transport of choice was first popularised in 1612 at the time of the Lancashire Witch trials. However, older sources tell of witches travelling by more diverse means. These included (but were not limited to) pitchforks, plant stems, bowls, and even turning pig troughs into public transport. Which wouldn't look out of place in Mario Kart.
It was said that brooms are particularly unlucky if purchased in the month of May, as immortalised by the extremely specific rhyme: 'buy a broom in May / sweep a friend away'. We don't imagine we'll be seeing this in Wilko any time soon.
Some believed that if a women stepped over a broom before marriage, she would give birth to a child out of wedlock. Stories from Yorkshire's history speak of mothers fearing for their daughters stepping over brooms – and of mischievous young boys purposefully leaving them in awkward places.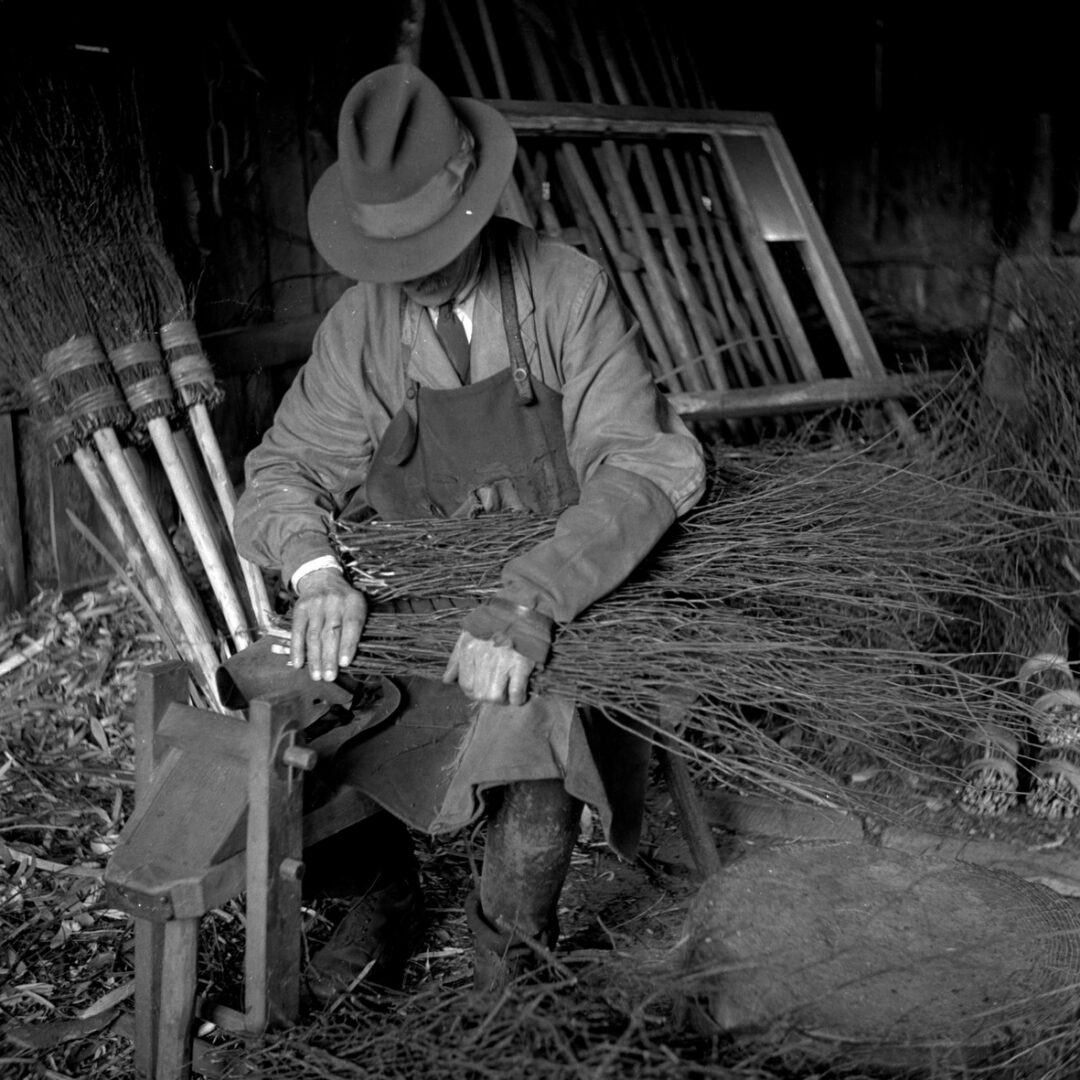 Did you know?
A broom placed across a doorway is not just a dangerous trip hazard, but also, it was believed, a sign of witchcraft. It was perceived to mean that either a witch lives inside the property or someone has been cursed. The person who picks up the broom is the witch, so if you want to avoid being accused of witchcraft by your friends, it's best to simply kick the broom out of the way. Don't say we didn't warn you!
Superstition #2: black cats
In English history, no domestic animal has been the object of more superstitious glances than the black cat. Historically, this has been riddled with contradictions. Whilst many believe that black cats are a symbol of good luck, it is also said that should you cross one on your way to work, you may get fired.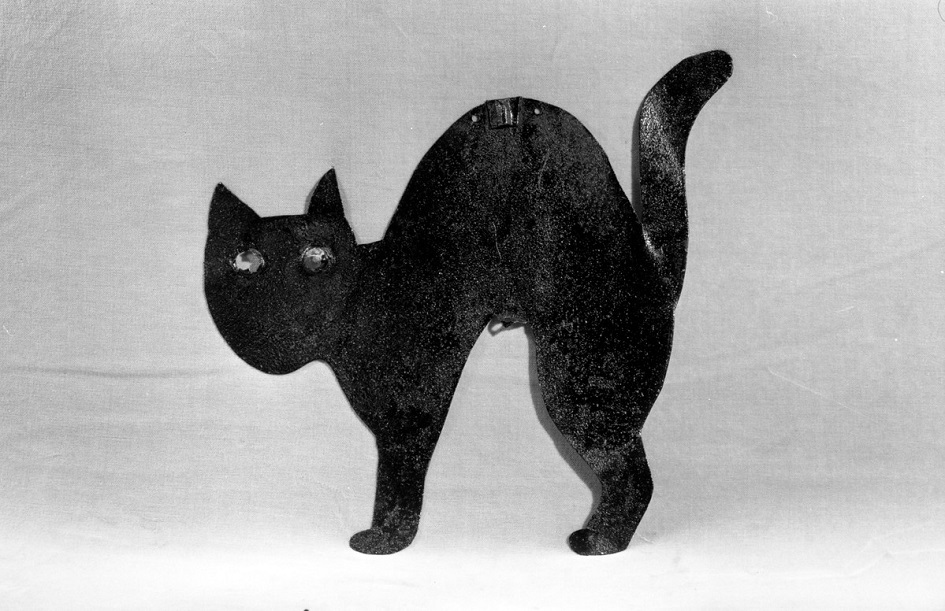 In fact, the link between cats and witches has become something of a cliché. While witches were said to have cats as 'familiars', they would also often have mice, weasels, or toads.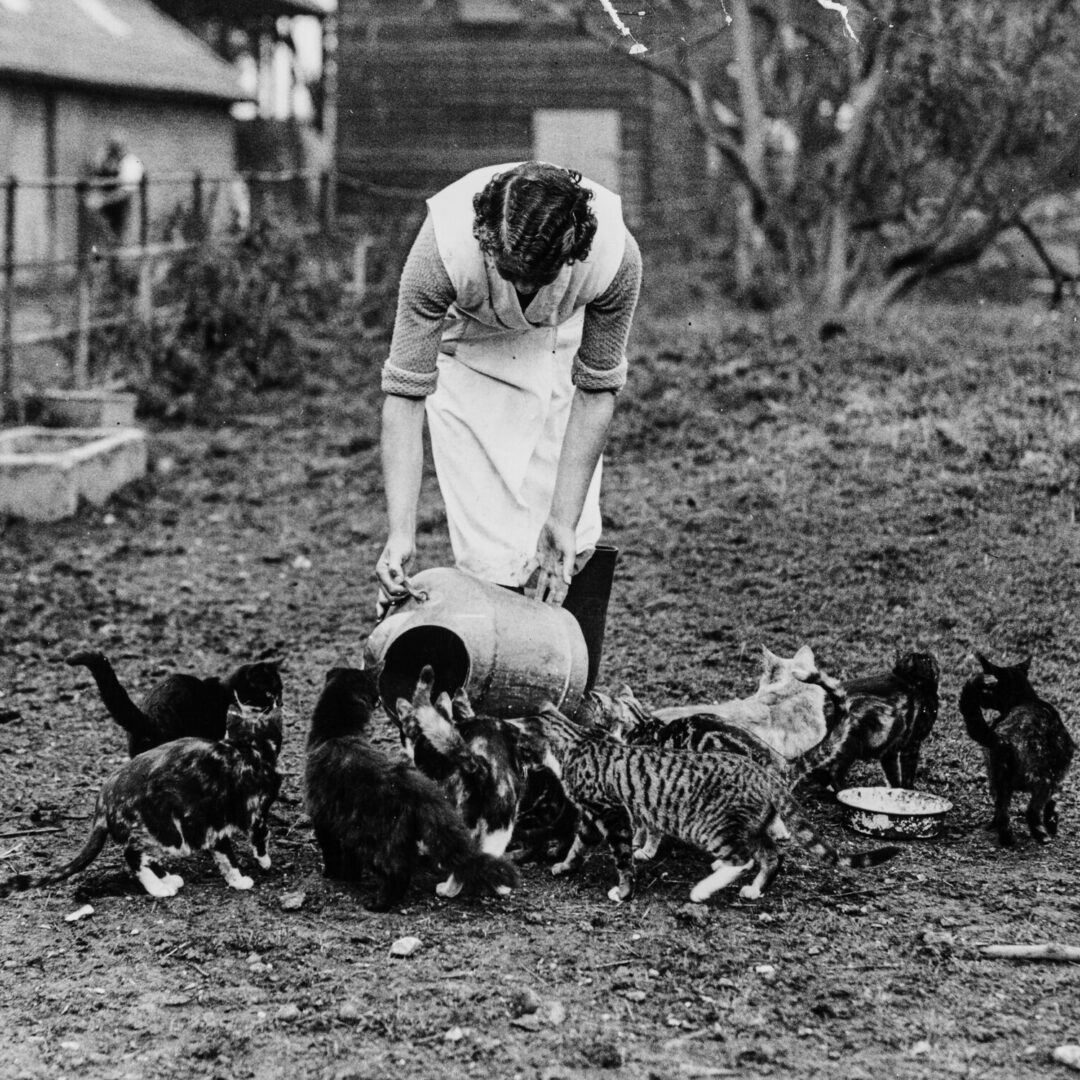 Did you know?
Beware: dreaming of cats suggests someone is being spiteful towards you!
Superstition #3: witch bottles
Should you need a form of counter-spell against a witch, your best option is to heed the age-old idiom: 'if you can't beat them, join them'. Yes, you will need to invest in what is known as a witch bottle.
These remedies were apotropaic homebrews. You would fill them with your own nails, hair and often urine. When heated, this awful solution, simmering away, would inflict immense pain on the witch afflicting you. In fact, being quite unpleasant for everyone, it is understandable that practices like these would be done in absolute silence. A small fire would be your light, and all the doors and windows must be blocked to prevent the witch from breaking in to stop the procedure.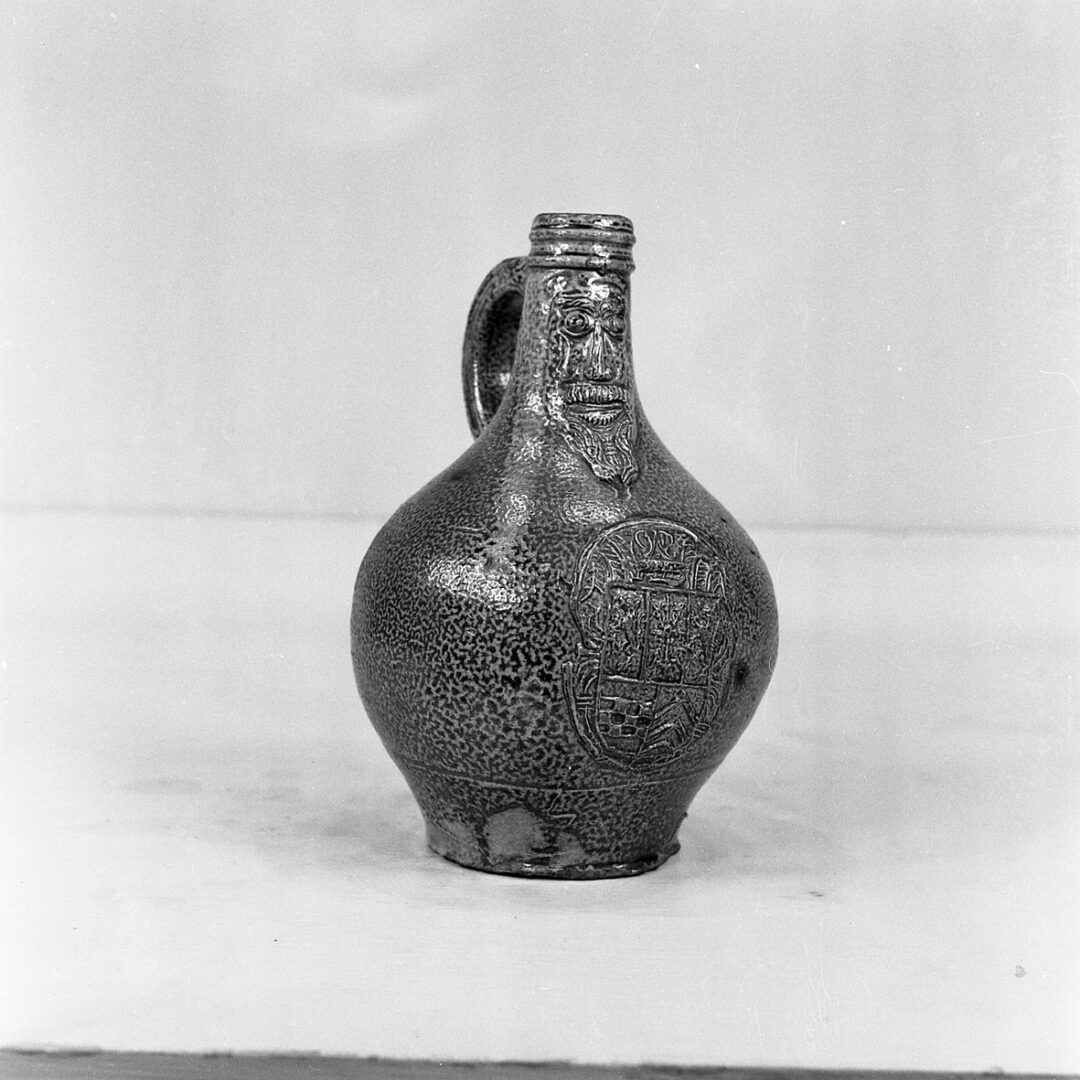 Did you know?
Examples of witch bottles have been found in ditches, hearths and in the foundations of houses, which were felt to be an advantageous position for warding off evil spirits.
Superstition #4: mice
Whilst absent in pharmacies today, a popular ingredient in folk medicine for curing ailments such as whooping cough, bed wetting, sore throats, and fevers, were mice. Mice might be boiled, roasted, fried or mixed with jam and served in a sandwich.
And while we have certainly shared some unusual recipes in our time, The MERL café will not be stocking mouse baguettes any time soon.
If mice arrive in large numbers at a house previously free of them, it is considered a portent of bad luck, looming sickness, or even death. It is also bad news if they enter a bedroom, run across someone's body, or gnaw at someone's clothes.
To rid yourself of mice, tradition suggests the best way of doing this is rather unintuitive. You should, it was said, politely explain to the mice that their presence is inconvenient, and suggest another house that they might enjoy more. Perhaps your neighbour's getting a bit noisy? Maybe they're making awful witch bottles and it's time for a little payback?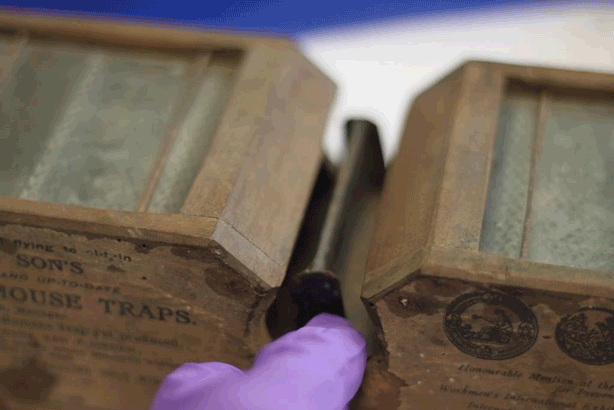 Superstition #5: dairying
Many issues can affect the process of buttermaking and milking. Without modern science, working out the cause would have been extremely difficult. As such, dairying was believed to be the target of many malignant forces, and farmers could choose from a range of magical precautions to counter them.
Blood in milk, or no milk at all, would often be the consequence of disease or poor hygiene, but blame would be put at the door of a witch. Witches were well-known to use spells to steal milk's goodness and make it impossible to churn into butter. Fortunately, this could be remedied by a standard countercharm: plunging a red-hot poker into the churn.
As milk sours easily in thundery weather, it was considered wise to adorn a thunderstone to your windowsill. A thunderstone was a piece of flint or a fossil, found by a farmer whilst ploughing their fields, and believed once to have fallen from the sky. Others felt they were the remnants of ancient elf battle-axes. Either way, the power of these stones would be the perfect protection against all kinds of evil witchcraft.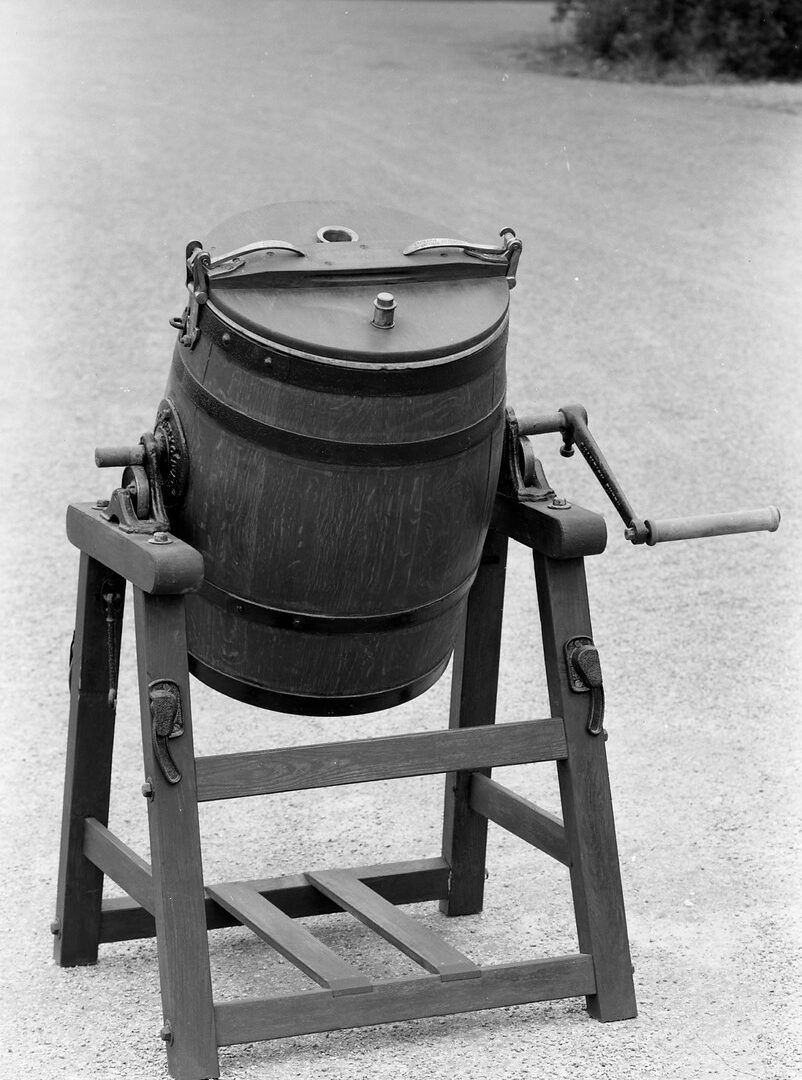 Did you know?
Next time you are churning butter, sing along to this verbal charm:
Come, butter, come!
Come, butter, come!
Peter stands at the gate,
Waiting for a buttered cake,
Come, butter, come!
Superstition #6: horses
Of all animals, horses were regarded as being particularly vulnerable to supernatural attacks, perhaps because of how essential they were to the rhythms of daily rural life.
Night sweats and exhaustion were ailments attributed to 'hag riding', an early and eerie precursor to contemporary joy riding. In the 17th century poem 'The Hag' (by Robert Herrick, 1648), a witch rides a horse alongside the Devil, using 'thorn or burre' as a spur. Throughout the night, Herrick's portentous pair continue to gallivant around the countryside, frightening animals, causing thunderstorms, and riling the otherwise sleeping folk everywhere.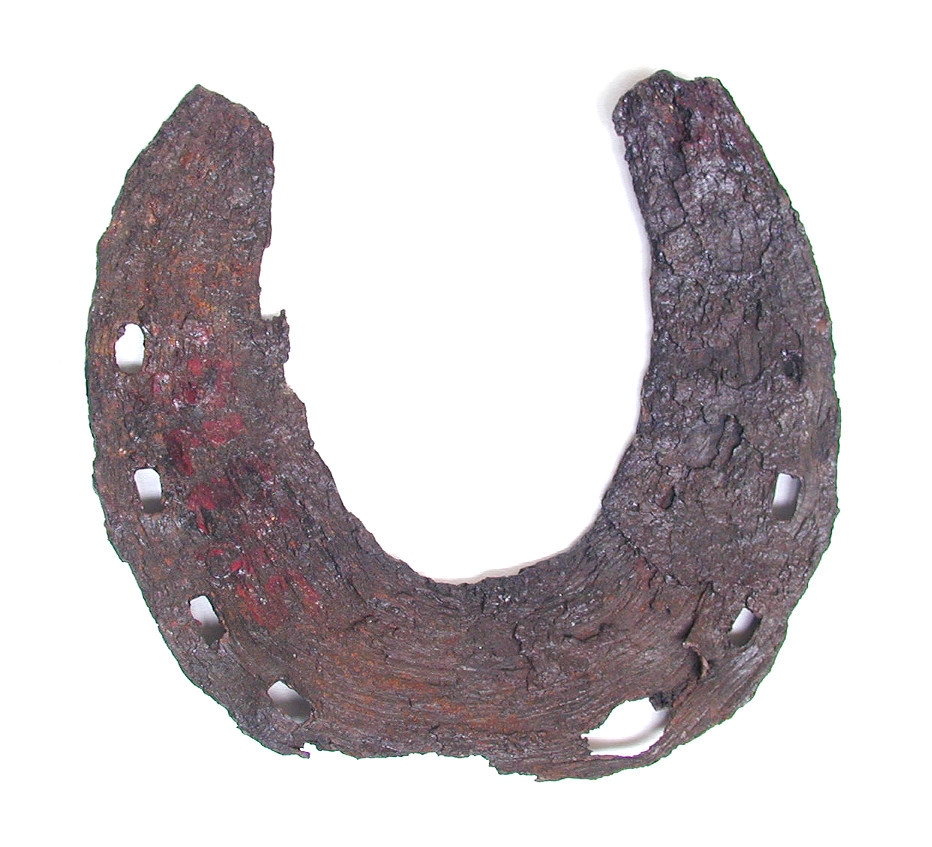 Did you know?
Horseshoes are one of the most popular symbols of good luck, often featured on greetings cards. Tradition suggests nailing a horseshoe above your door in a 'U' shape to catch good luck. Good luck!
Superstition #7: fairies
The Norfolk Fens is an area with rich traditional history, where the Fen folk led relatively isolated lives. Some Fenland housewives would blame unexplained and unexpected unfortunate events on malevolent fairies. If annoyed, it was believed that a fairy could prevent milk from churning into butter, or sour the meat in the brine tub.
When leaving dough to rise before a fireplace, it was considered best practice to leave a door open to let a fairy to come in and watch over it. The kindly creature, however, had to be rewarded with food left beside the pan. Because sure, they will help, but it's going to cost you.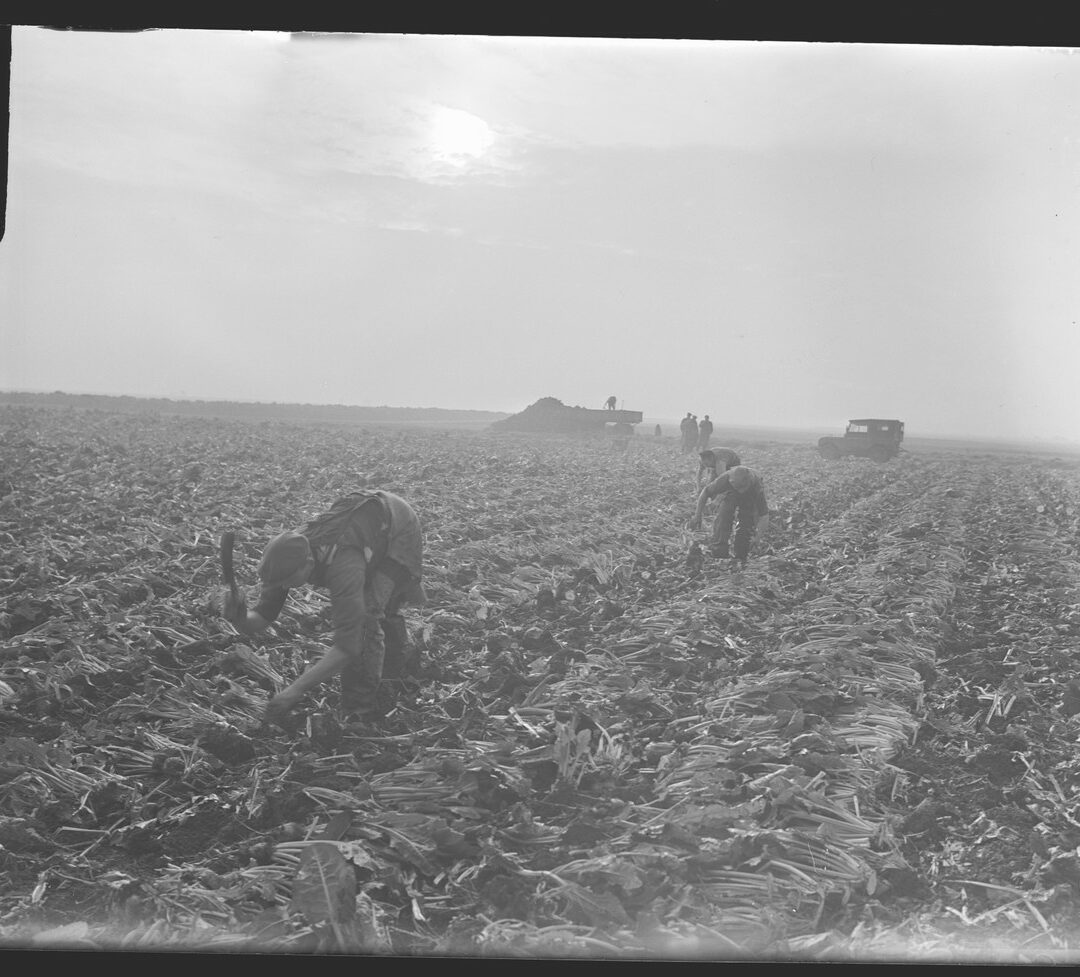 Fortunately, the horrible hijinks of the riders could be warded off by the use of a hagstone; a glassy rock featuring a natural hole and believed to once have had significance to druids. Across the British Isles, hagstones were known by myriad fantastical names: as serpent's eggs and snake eggs in England, as Glain Neidr in Wales, as adderstanes in southern Scotland, and as Gloine nan Druidh in the north ('Druids' glass'). However, as is so often the case, it is Germany that comes through with the best long word for hagstones: Hühnergötter (a 'chicken god').
A horse's tendency to shy or refuse to move for no reason would be attributed to a psychic awareness of the presence of evil, including haunted spots or places of bloodshed.
In particular parts of England, it was believed that horses could be tamed or immobilised by people with special magical powers. In some regions of East Anglia, for instance, men particularly skilled in working with farm horses were considered to have secret ways of controlling them, rumoured to involve a mix of incantations and substances with smells that were variably attractive or repellent.
Did you know?
Wearing green is sometimes considered bad luck, and that's because of fairies, who especially like wearing green and resent anyone stealing their thunder!
Superstition #8: corn dollies
Corn dollies are loosely based on traditional figures made of straw. They have been known by many different names, including corn babies, corn maidens, or baby kern. The names and treatment of the dollies varied from place to place, but they would normally be made from the final batch of corn harvested in the year.
To ensure the safety of livestock and a bountiful harvest for the year to come, a corn dolly might be buried in a field or pinned up in a barn. Ones that were especially elaborate may form part of harvest festival parades and end up as centrepieces in local churches.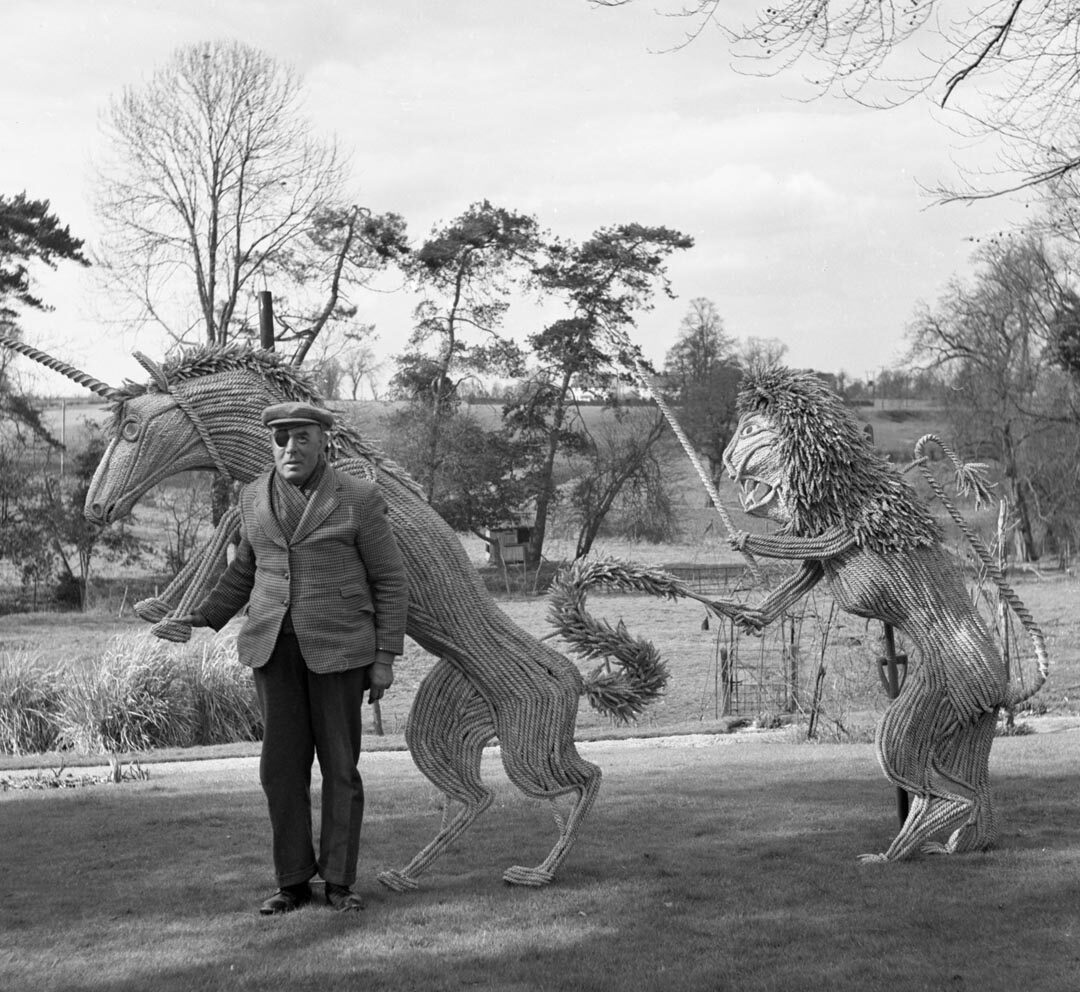 Did you know?
The two corn dollies in this photograph were made by the extraordinary craftsman Fred Mizen for the Festival of Britain in 1951, where they were seen by over 8.5 million visitors. The animals were later purchased by Selfridges for their shop window, but were sadly left in the basement where they were eaten by mice. They feature as part of our 70th anniversary exhibition, 51 Voices.
Superstition #9: eels
There is nothing quite so mysterious as an eel. Historically, many believed that they were formed from horsehair thrown into running streams. Many folklorists have tested this theory. Results are yet to be conclusive.
Eels were a popular ingredient in folk medicine, and it was commonly believed that eel oil (try saying that ten times in a row) could cure deafness. A more generally reported medicinal use was to wear their skins as stylish garters, to prevent cramps or cure rheumatism.
Many communities distrusted eels and refused to eat them.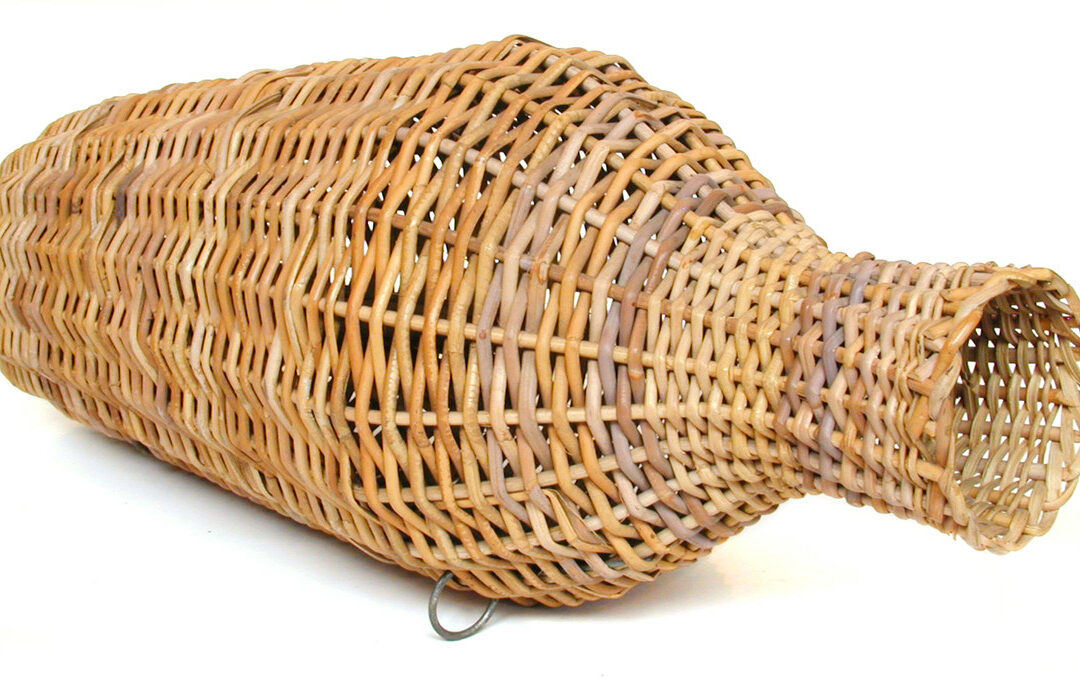 Superstition #10: bees
In Medieval, Elizabethan and Stuart times, bees were regarded as mysterious, intelligent and holy; a particularly wild trinity. Their wax was used in church candles; their honey was a biblical image of bounty; and poets praised the hive as a model society.
Even today, beekeepers adhere to strict behaviours when caring for their bees. Bees must never be bought with ordinary money, only gold coin, although acquisition by gift, loan, or bartering is permissible. If there are any changes in the family of the beekeeper, such as deaths, weddings or births, then the bees must know. In the case of weddings and funerals, some food from the event should be provided for the hive. Listen out for the bees humming to show their approval.
Finally, and if you take anything from this blog let it be this: you must always speak in low and calm tones around bees. They take great offence to shouting and swearing. Don't we all? And they have been known to vacate a hive (or, even, more dramatically, literally die) if their keeper fails to abide these rules.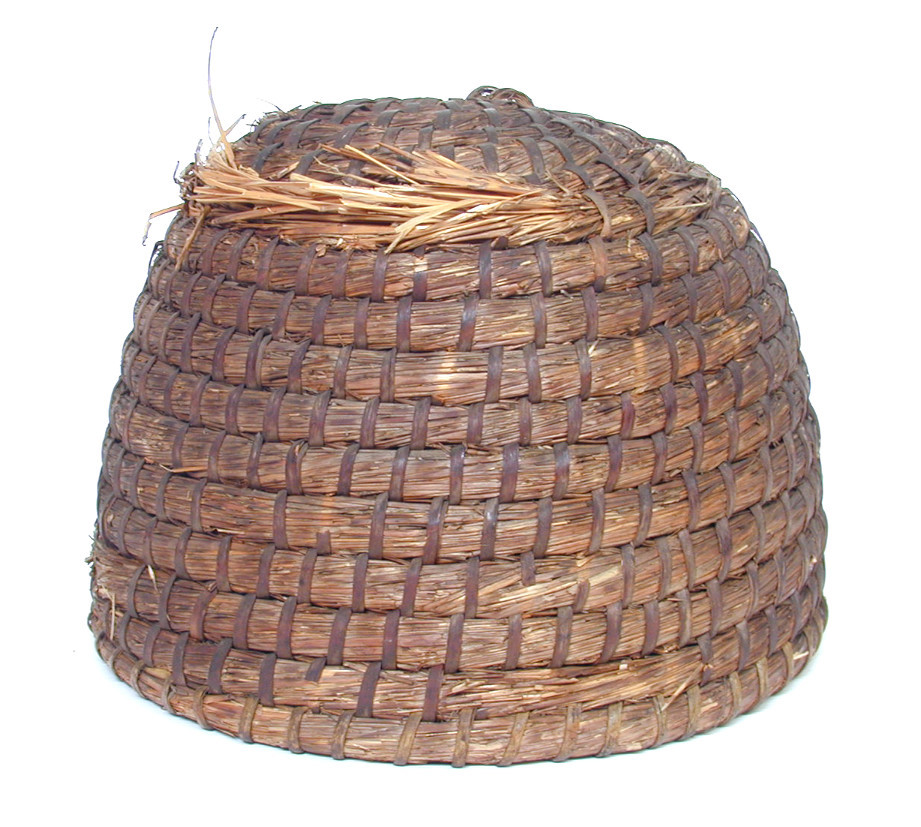 Did you know?
If a bee flies into your home, it foretells the visit of a stranger. The length of time it stays in the room denotes the length of your visitor's stay. It can also be a sign to expect good fortunes.
Sources
Bacon, Francis (1670) Sylva sylvarum; or, A natural history, in ten centuries. Whereunto is newly added the History natural and experimental of life and death, or of the prolongation of life (William Rawley : London)
Addy, S.O. (1973) Folk Tales and Superstitions (Rowman & Littlefield : Unknown)
Roud, S. (2003) The Penguin Guide to the Superstitions of Britain and Ireland (Penguin : London)
Canon E. P. Eddrup, 'Notes on some Wiltshire Superstitions', in Wiltshire Archaeological and Natural History Magazine, vol. 22 (1885), pp. 330–334
Gifford, G. (1842) A Dialogue Concerning Witches and Witchcrafts (Percy Society : London)
Simpson, J. & Roud, S. (2000) A Dictionary of English Folklore (Oxford University Press : Oxford)
Glanvill, Joseph (1700), Saducismus Triumphatus: or, Full and Plain Evidence Concerning Witches and Apparitions, 3rd edition (A. L. : London)
Topsell, E. (1658) The History of Four-footed Beasts (Sawbridge : London)
Leach, Maria (1972), 'Flint' in Funk & Wagnalls' Standard Dictionary of Folklore, Mythology, and Legend. 3rd ed. (Funk and Wagnalls : New York)
'Dorset Hagstone 1884.56.3', from Pitt Rivers collection
Evans, G.E. (1979), Horse Power and Magic (Faber & Faber : London)
Porter, E. (1974), The Folklore of East Anglia (Harper Collins)
Harrison, W. (1577), A Description of England
Porter, E. (1974), The Folklore of East Anglia (Harper Collins)
Braime, J. (2019) 'The Strange World of Bee Etiquette' in Ernest Journal
Share This Post :