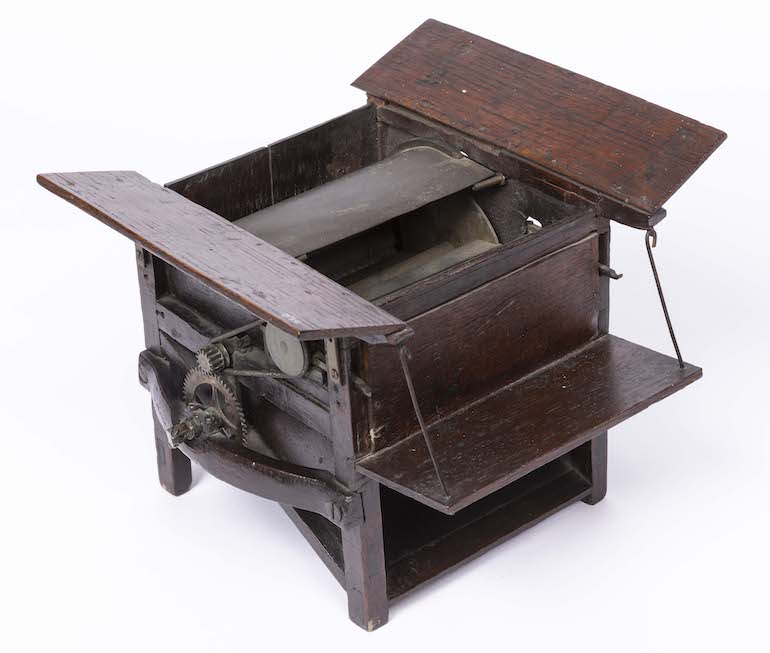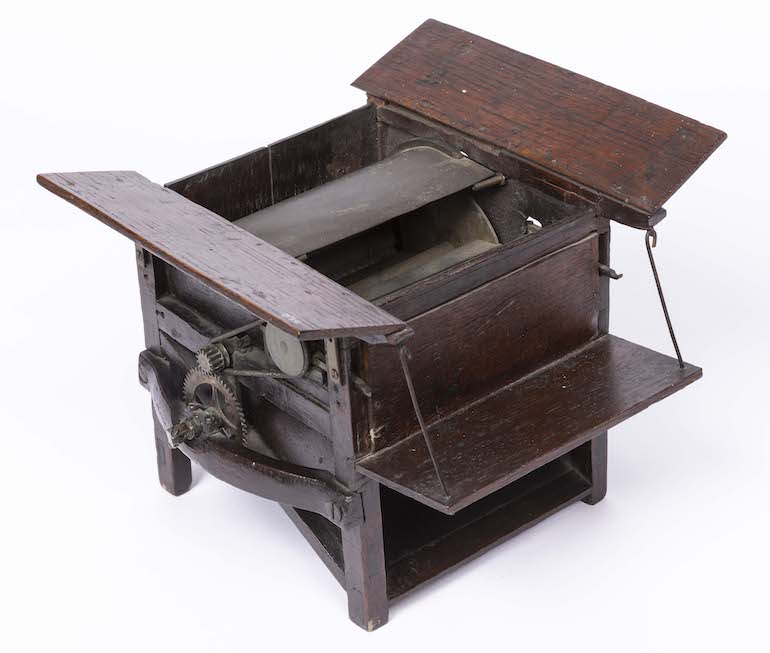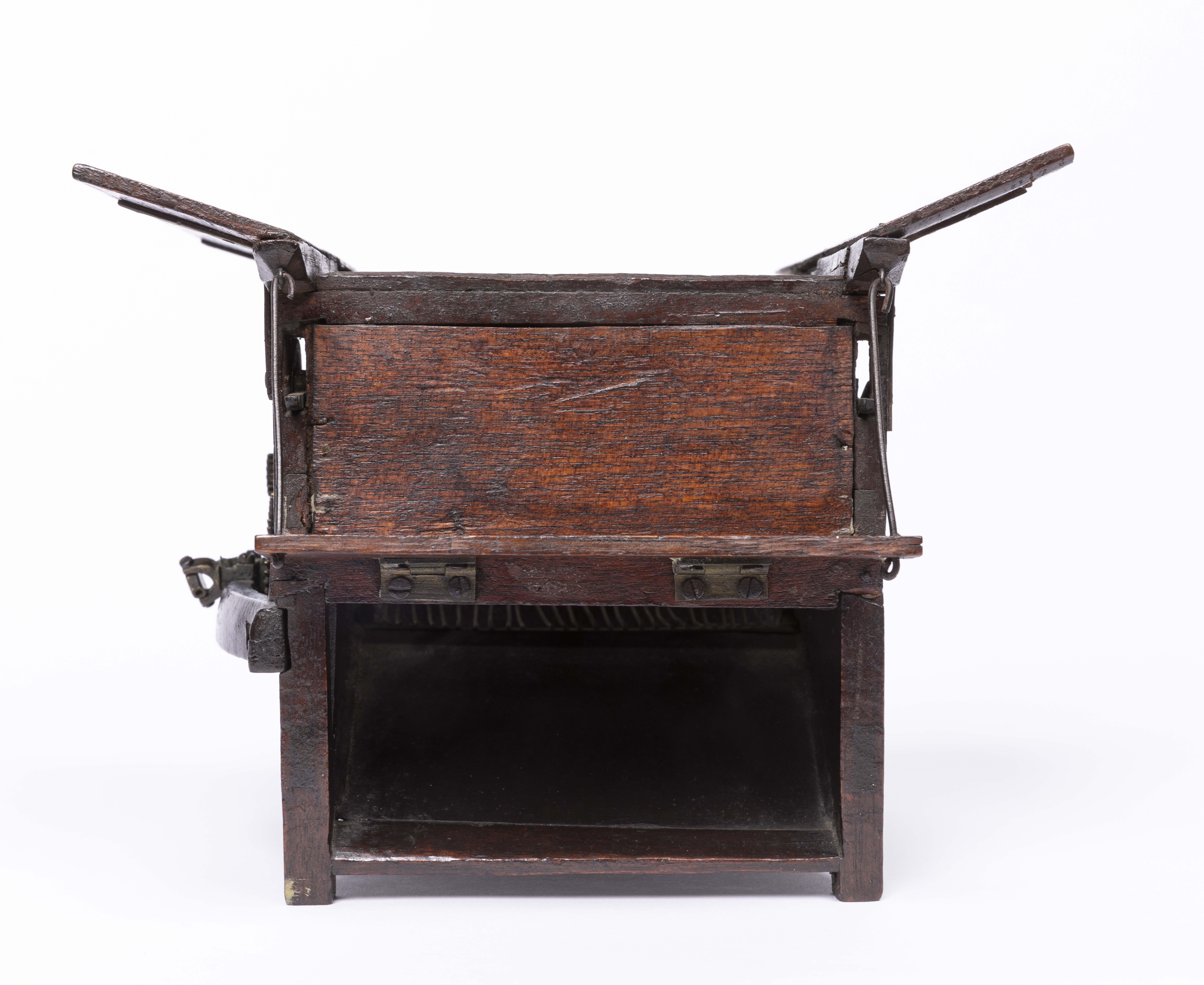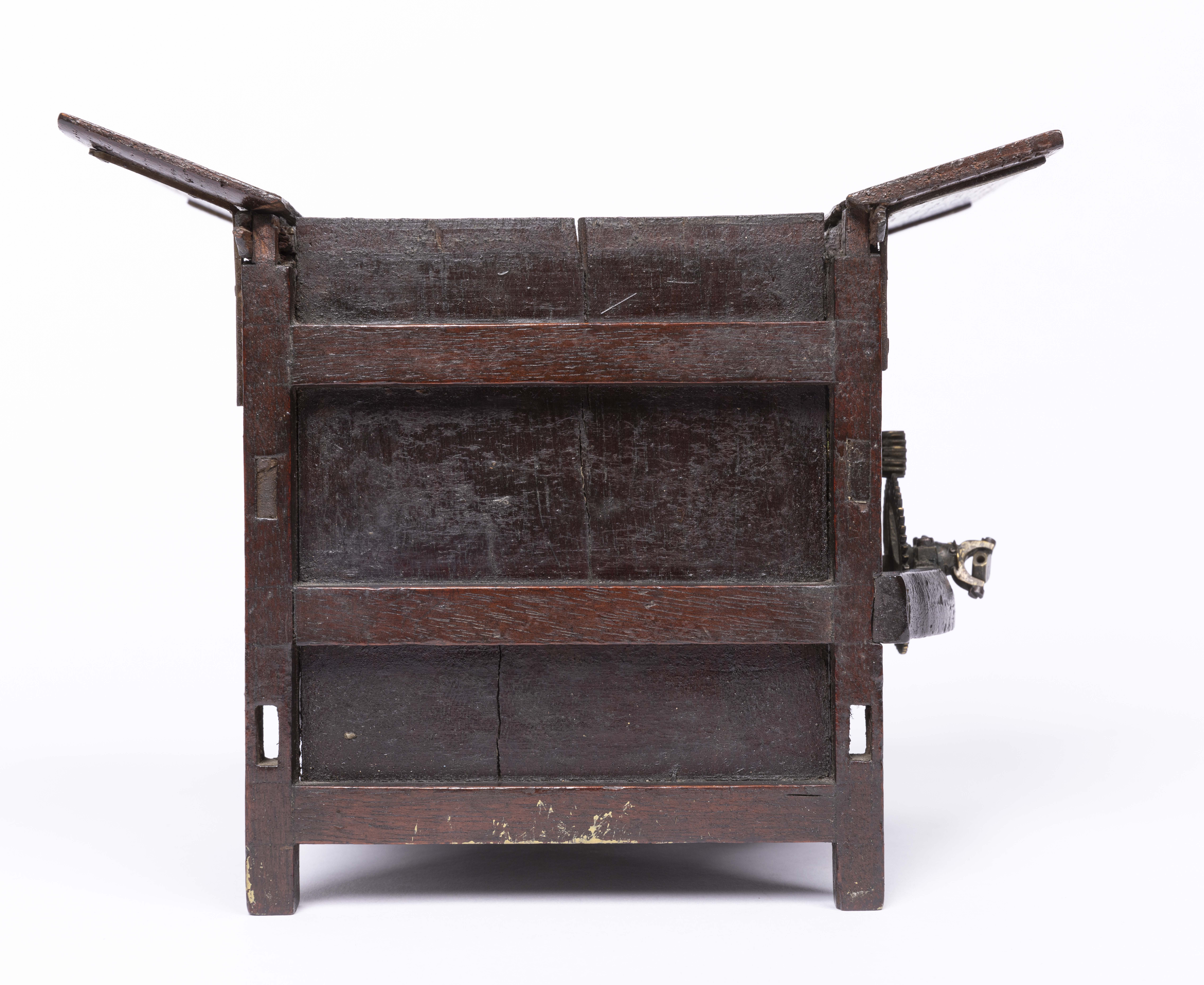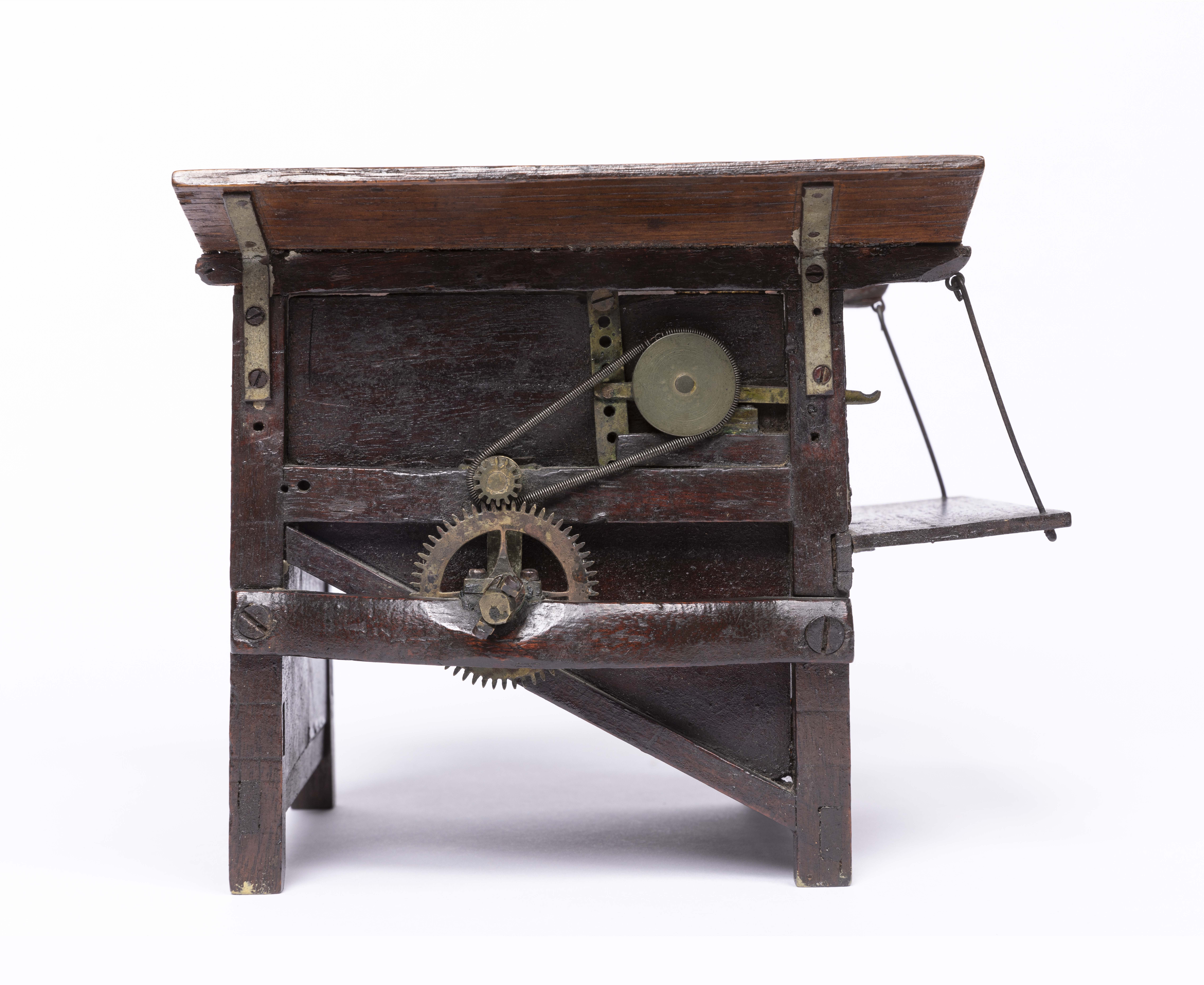 Barrett, Exall & Andrewes, Model threshing machine, 1847
---
This is a scale demonstration model of a type of four-horse-powered threshing machine, used after harvest to separate the grains from the stalks of cereal crops. This object was the second item to be listed as part of The MERL collection. It was given by Reading Museum to the University of Reading's Faculty of Agriculture, and later transferred to the Museum at the time when it was established in January 1951. The Museum's first Keeper, John Higgs, taught in the Faculty of Agriculture.
In 1851, exactly one hundred years before the model became part of The MERL collection, Barrett, Exall & Andrewes exhibited this same type of thresher at the Great Exhibition. The model would have been used to promote machinery made at their ironworks in Katesgrove Lane, Reading. Fast forward a century and, in the same year the model became a founding part of The MERL, the Great Exhibition was commemorated and celebrated as part of the Festival of Britain.
As well as connecting to powerful stories of display, promotion, and education, the model thresher also helps tell a story of rural unrest. Threshing machines similar to this formed the focus of rural protests in the early-nineteenth century. These Swing Riots saw rural labourers rise up against machines and landowners who they believed were denying them opportunities to work by mechanising agricultural processes. These same events and technologies had links to colonial histories.
Read a more detailed examination of this collection object by Curator of MERL Collections, Dr Ollie Douglas, written as part of The MERL's 70th anniversary project, 51 Voices.
Click here to see this object in an online exhibition about Rural Protest, developed by Tim Jerrome.
Click here to read poems about this object by students from The Langley Academy, click here to read a poem about this object by the writer Nicola Chester, or click below to hear her recite.
Read about a Swing Riots ballad composed by volunteer Jeremy Jones, or click below to hear him sing.