SECOND SUNDAY CRAFT DROP-IN
TRY A DIFFERENT CRAFT EACH MONTH

Event Navigation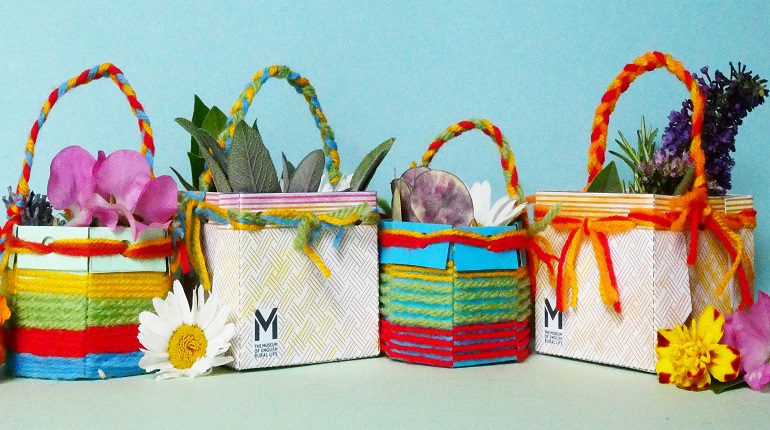 Drop in between 11am – 1pm each second Sunday of the month and enjoy a different activity based on various themes related to The MERL and its collections.
Why not bring a picnic or enjoy lunch in The MERL café too?
11 AUGUST – MAKE YOUR OWN BASKET
The MERL has a wonderful collection of baskets which have all sorts of uses in farming, particularly for harvesting. Explore our galleries to see how many baskets there are and what they are used for.
This month's craft drop-in is inspired by the MERL's collection. Have fun making your very own basket to take home and to put things in. There is a choice of designs to choose from:
The Square basket. Cut out a cardboard template and assemble.
The Heptagon woven basket. Weave wool into a cardboard frame (this design takes about 15 mins to make).
Suitable for families with children aged 3 – 12 (adults must stay with their children, and we encourage accompanying grown-ups to help their children with the activity).
All craft materials provided.