FRIDAY FLEDGLINGS FOR GREEN GB WEEK
A WEEKLY OUTDOOR SESSION FOR UNDER-5S

Event Navigation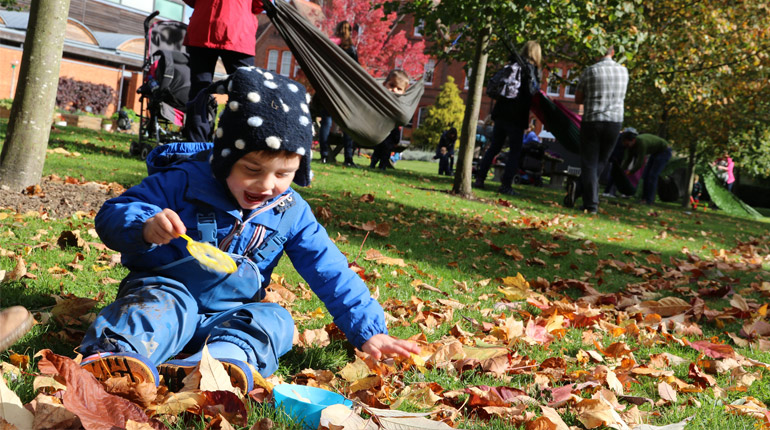 A Special Friday Fledglings Session for Green GB Week
Friday Fledglings are excited to be participating in Green Great Britain Week during the session on 19th October. Colleagues from the University and our very own MERL gardeners will be sharing their knowledge with us on how we can all make changes that make our lives cleaner and greener! This runs as part of our normal garden based activities.
Friday Fledglings is a weekly outdoor learning session for pre-schoolers in the fantastic urban garden at The MERL
Discover the benefits of outdoor learning! Come and join in outdoor activities inspired by the themes and collections of the museum. Enjoy outdoor play and explore the natural environment in the beautiful garden at The MERL. Each session involves story-telling, craft activities and singing.
Friday Fledglings is run by Charlotte, a local teacher and Level 3 Forest Leader.
Suitable for families with children under 5 years old.
£3 per child (includes a drink and a snack).
Children and adults must dress for the weather! (We have a small number of children's waterproofs and wellies for you to borrow if necessary.)