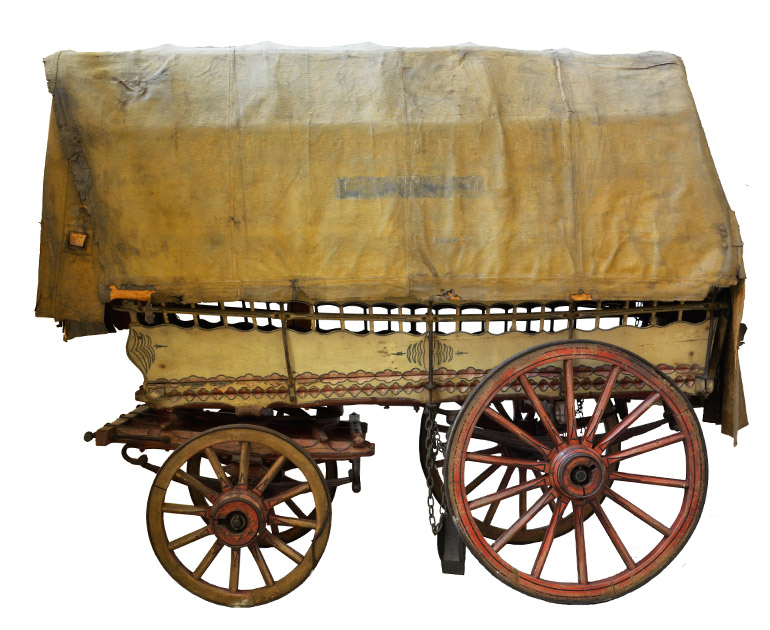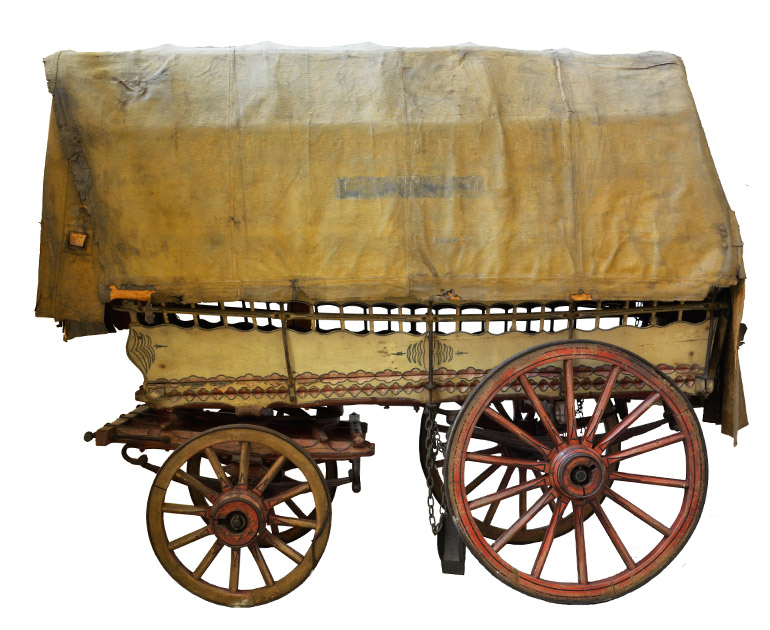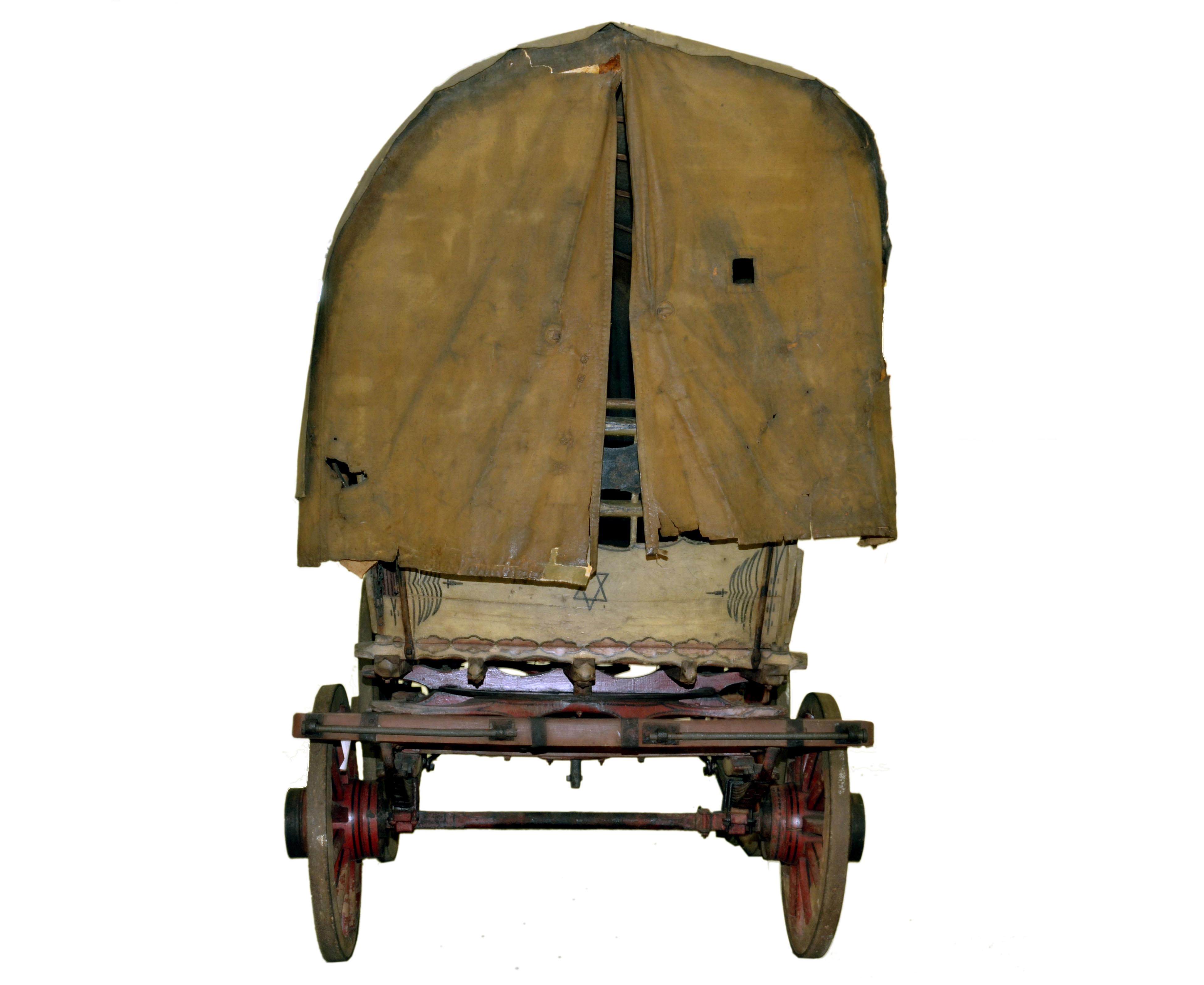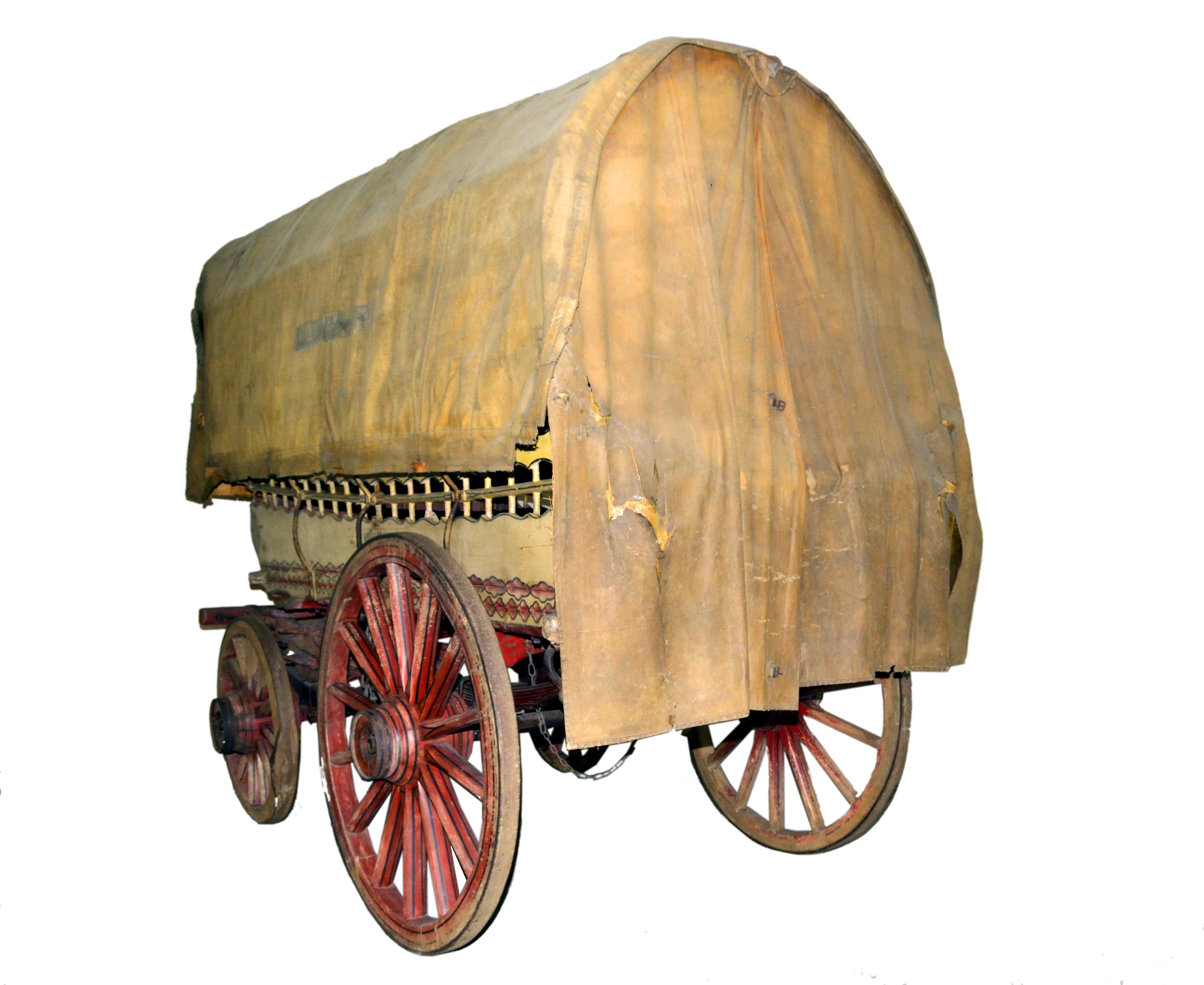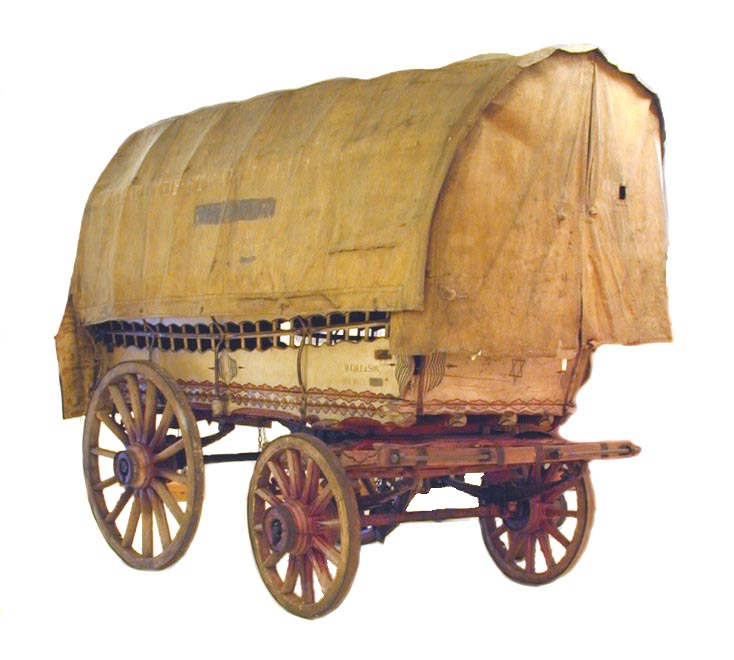 Meadcroft of Welwyn et. al., Miller's wagon, circa 1880
---
This wagon was acquired by the Museum in 1951. Its survival is testament to the mid-century drive of collectors who sought to rescue rural heritage. Vehicles like these came under threat during the interwar period when other modes of transport came to the fore. This was compounded by the Second World War and by post-war modernisation. Some wagons were modified to be towed by tractors, many were scrapped, and others simply left to rot. In 1953, one village reputedly planned to mark the Coronation with an enormous bonfire of wagons. Out with the old and in with the new.
This particular example was owned by a man called Benjamin Cole. He ran the Codicote and Kimpton mills near Luton, on the Hertfordshire border. He had to abandon both sites because the River Mimram became too low to power the millstones. He also owned Hyde Mill, which drew water from another river and was located near the railway. This was advantageous as flour could be transported to urban centres more easily. The road to the railway was steep and this wagon would often carry three tons. Two horses were needed to pull it when fully loaded.
The wagon was made by Meadcroft, using an axle by Stenning, and with a cover by Peddar of Luton. It features a six-pointed star on its main body. Today we largely associate this symbol with the Star of David, a symbol of Judaism. However, the same mark is also known as a 'brewer's star'. Its placement here may suggest that the wagon had another role, perhaps linked to brewing. These distinct meanings likely share a common origin, stemming from the use of such symbols as a protective mark.